Top 10 Things to See and Do in Beirut and Beyond
Where is Beirut? What are the top things to see in Lebanon? The top things to do in Beirut? When is the best time to visit Beirut? What should you wear in Lebanon? Is Lebanon safe? Is Beirut safe? I will go over the top things to see and do in Beirut and in Lebanon. I'll also be going over the best time to visit, what to wear, and what to expect. I will discuss the best way to fly to Beirut, the top hotels in Beirut, and the best restaurants in Beirut. I will be covering all things Lebanon and Beirut. This will be your best Beirut blog.
 Perched on The Med Sea, North of Israel is Beirut, Lebanon. Dubbed as the Paris of the middle east, a city full of vibrancy and coolness. A real East meets West vibe. New and old. Everyone told me not to go, how dangerous it was. How there was and is a revolution going on. How I need to cancel my trip etc. etc.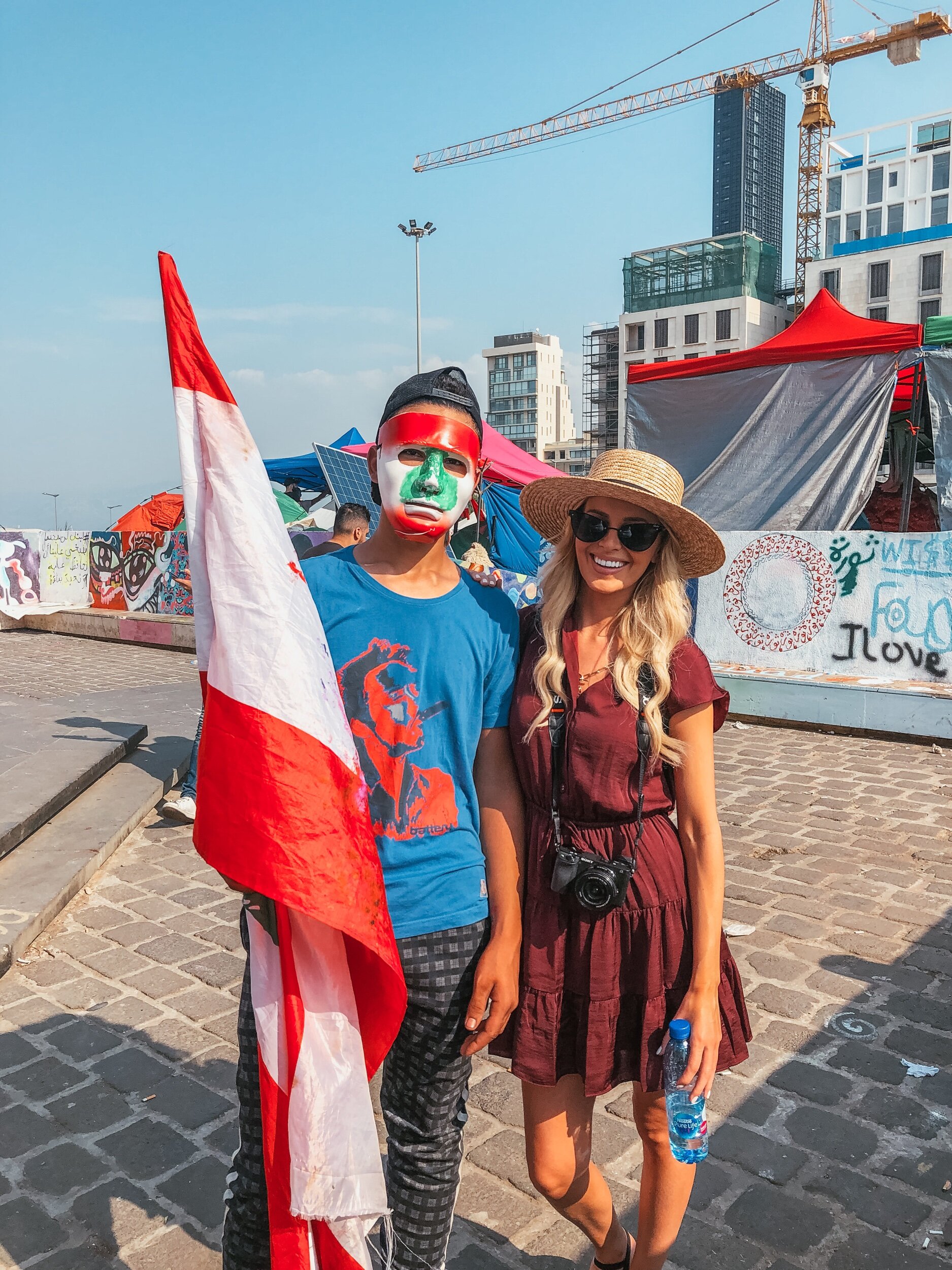 Well, I'm here to tell you that I had a blast in Beirut, and I will definitely go back to visit more of Lebanon. Beirut IS safe! The revolution was also peaceful from what I saw and experienced, and I was right down in the square and walking around where everyone was. It was pretty cool to see and fun. Children and people dancing, music blaring, people speaking out, and having a voice. While there is always a lot of negatives with these types of events, I felt like the people were really voicing what they think they deserve. It was a historical event I won't ever forget being a part of. Lebanese people are so friendly. I even ventured out of Beirut a lo,t and again, had no issues at all. I went to the Baalbek region of Lebanon, which was a "do not travel" on the State department website, and still, it was one of the most beautiful places I've been.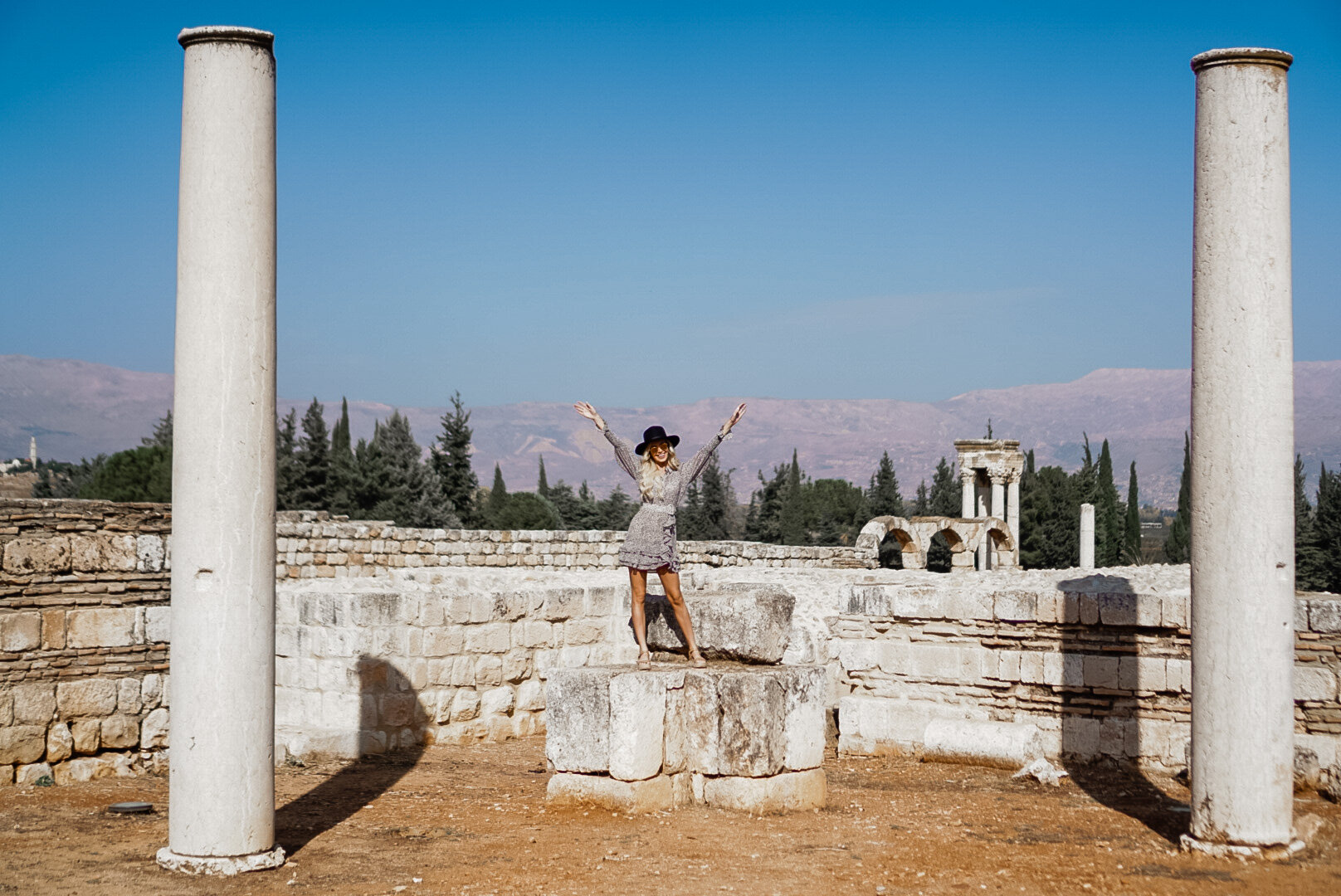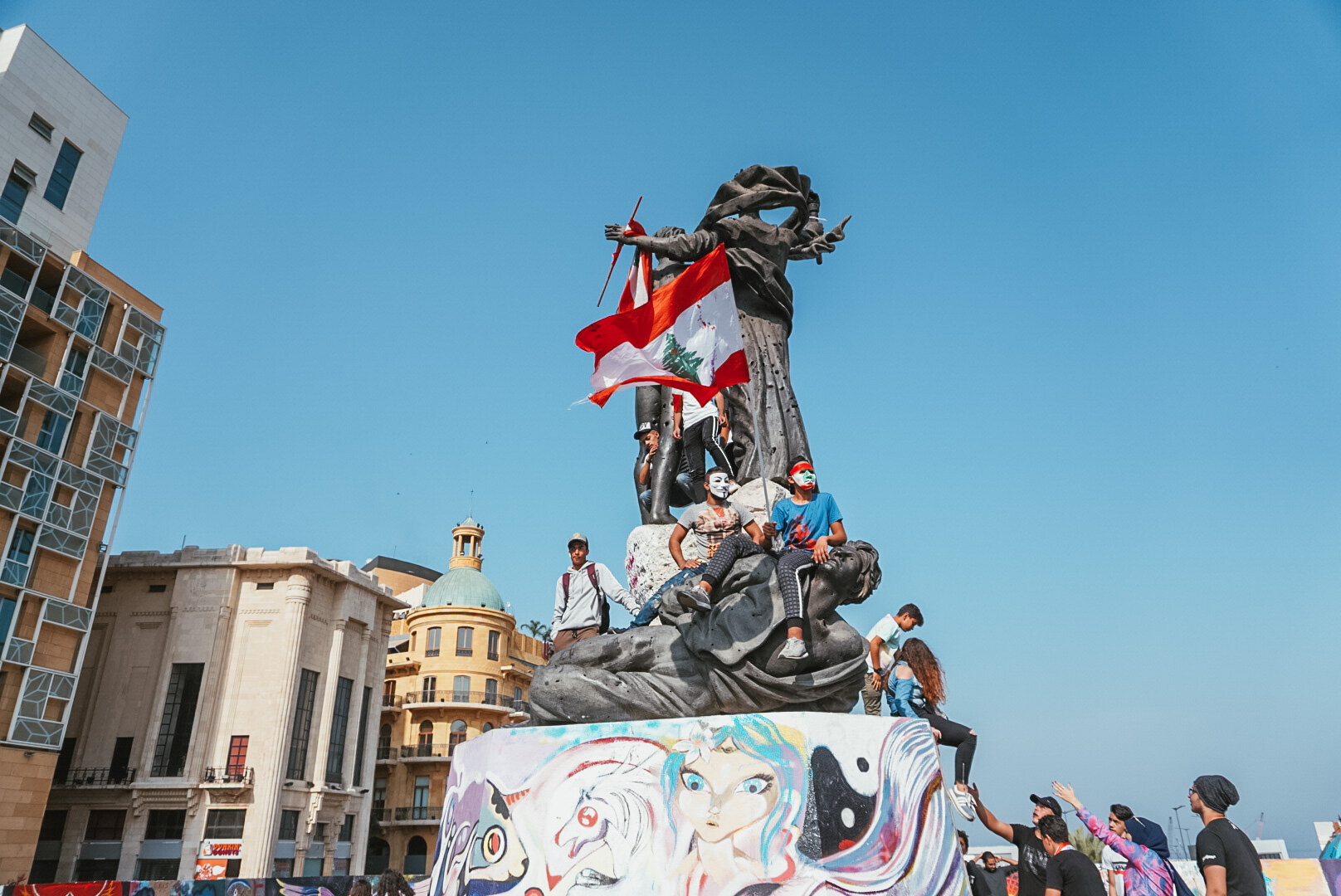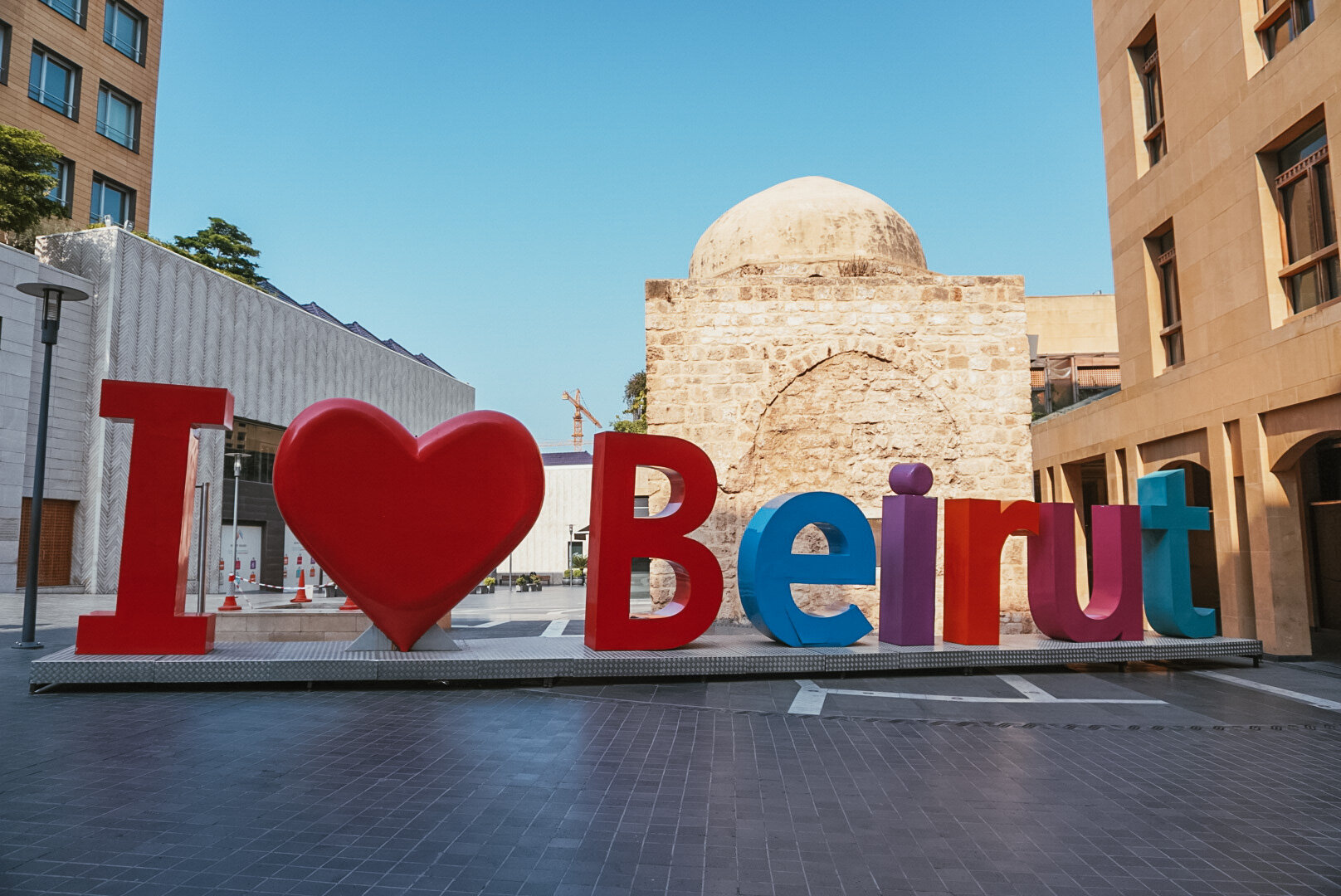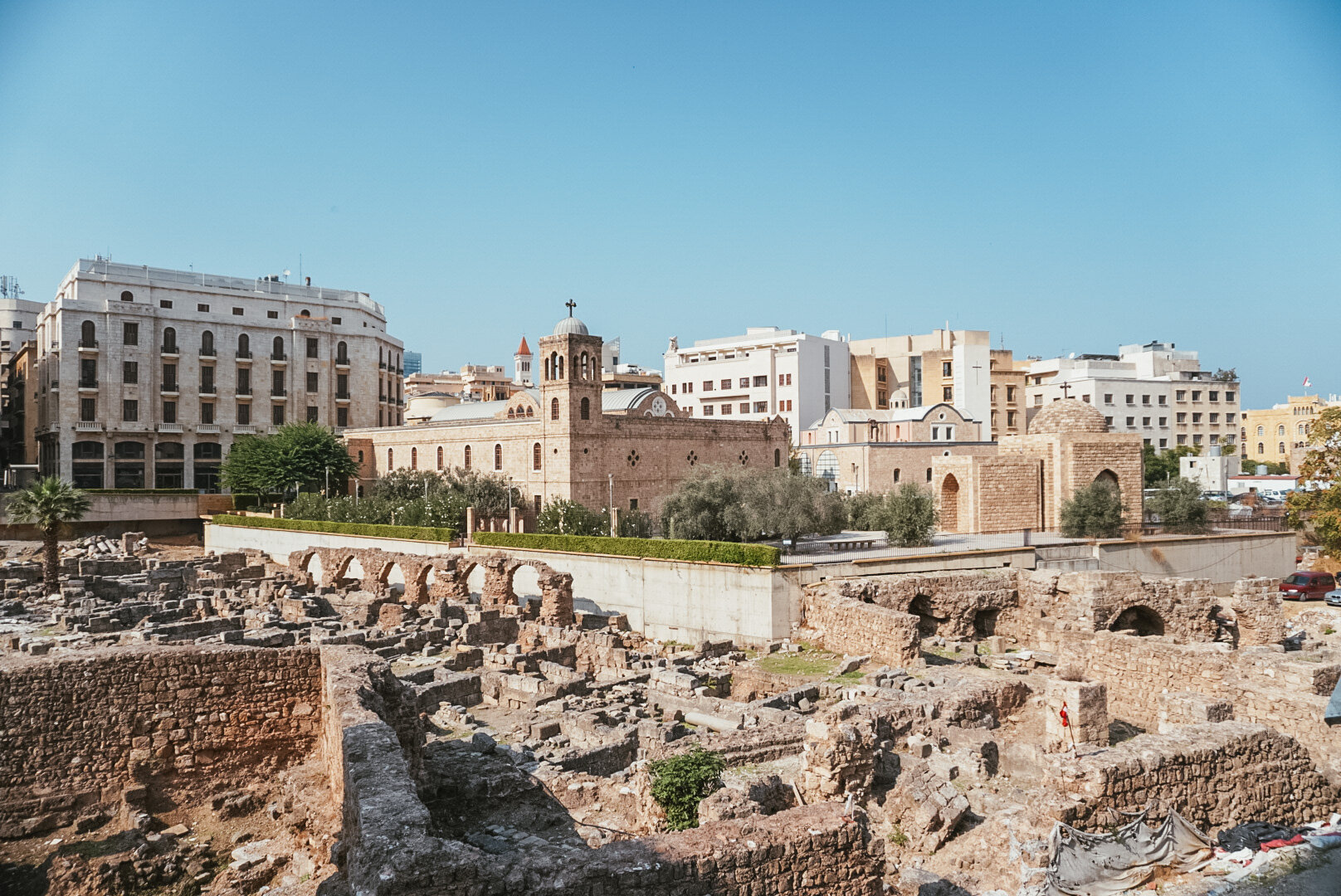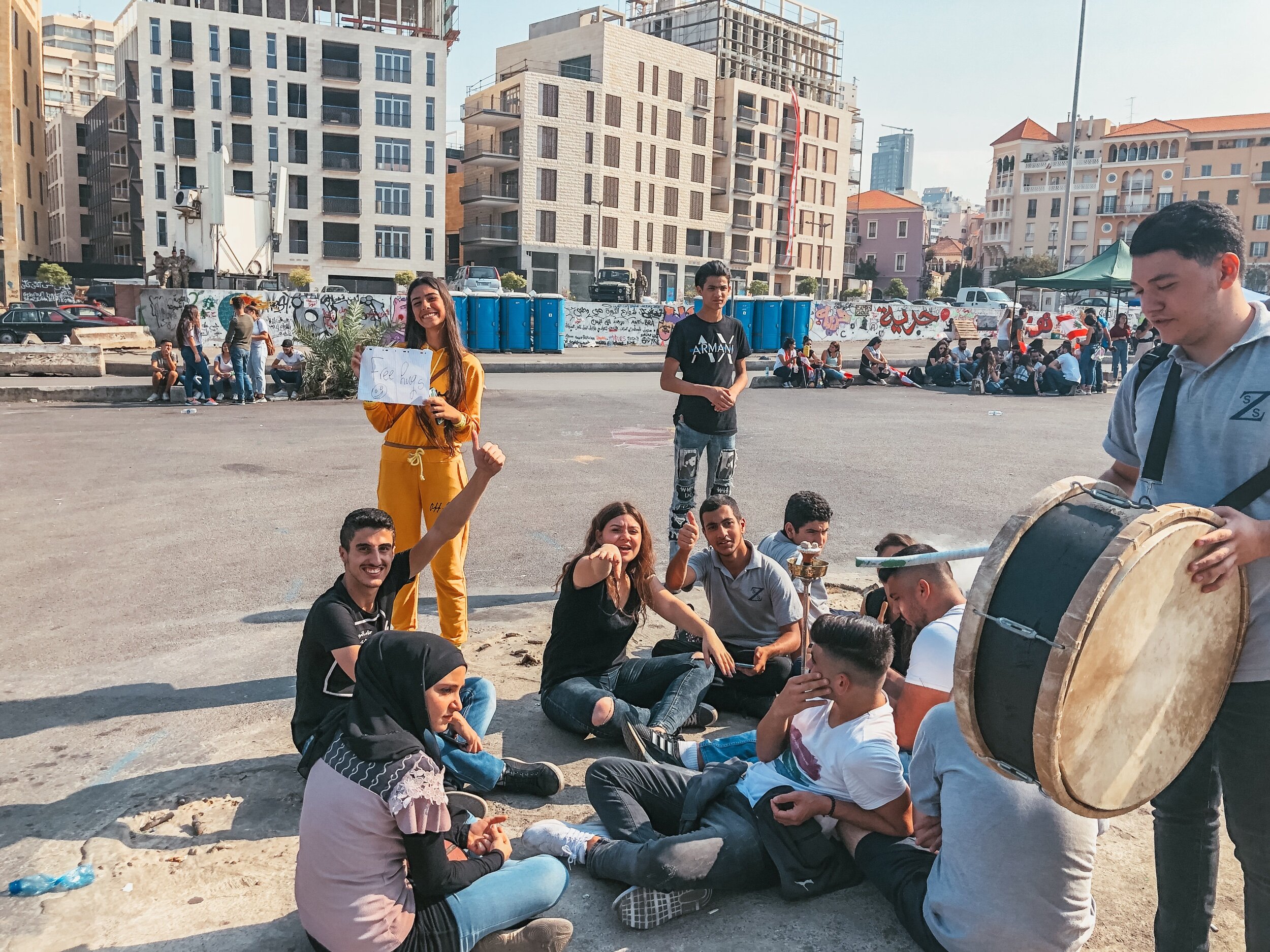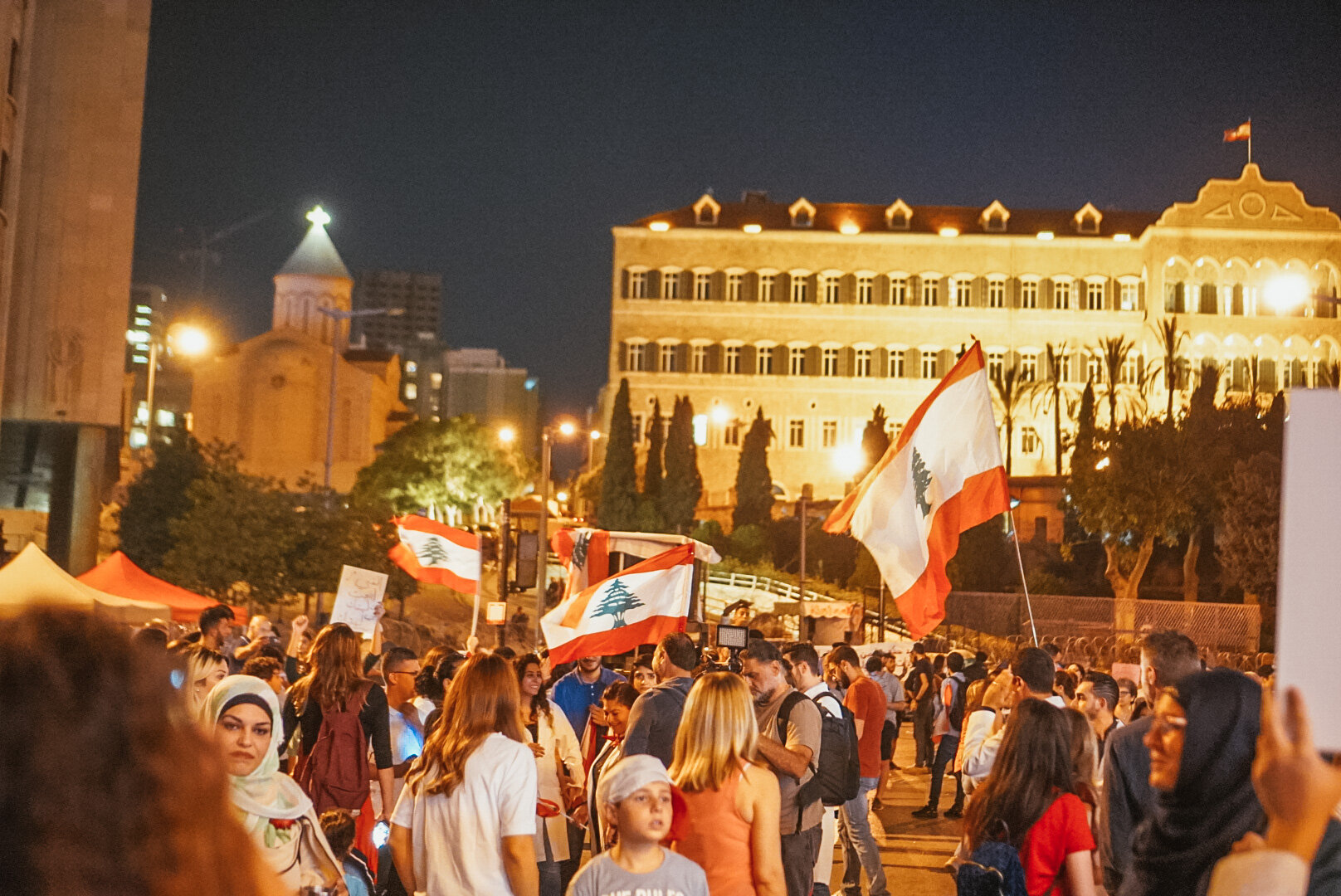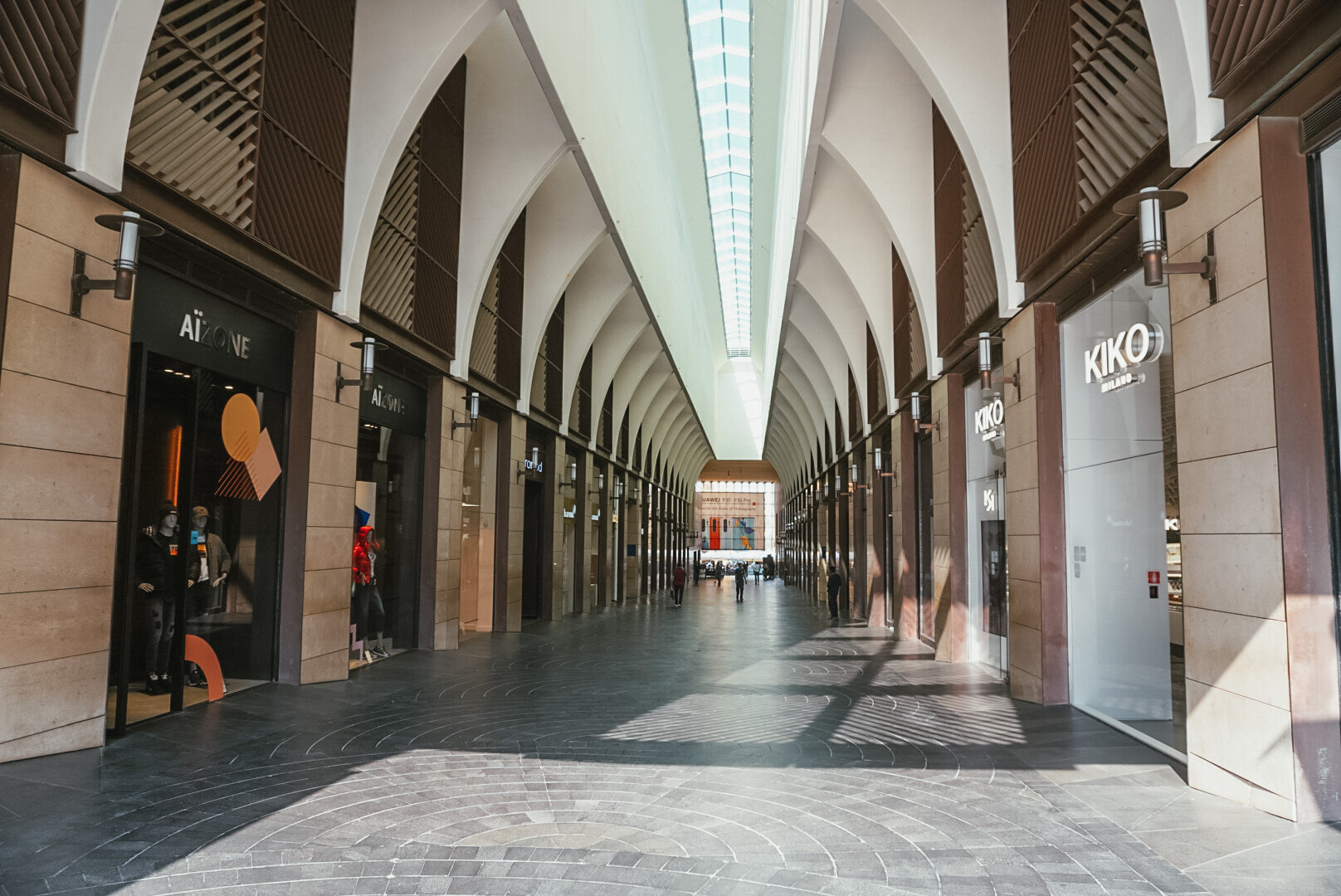 The food and wine are also so incredible in this region. I feel bad that Lebanon has such a reputation. If you went there, you would see it's a lot of media sensationalizing and small areas of concern. There are some areas in the rural parts with poverty and refugee camps, but again, no issues. It was very eye-opening to see.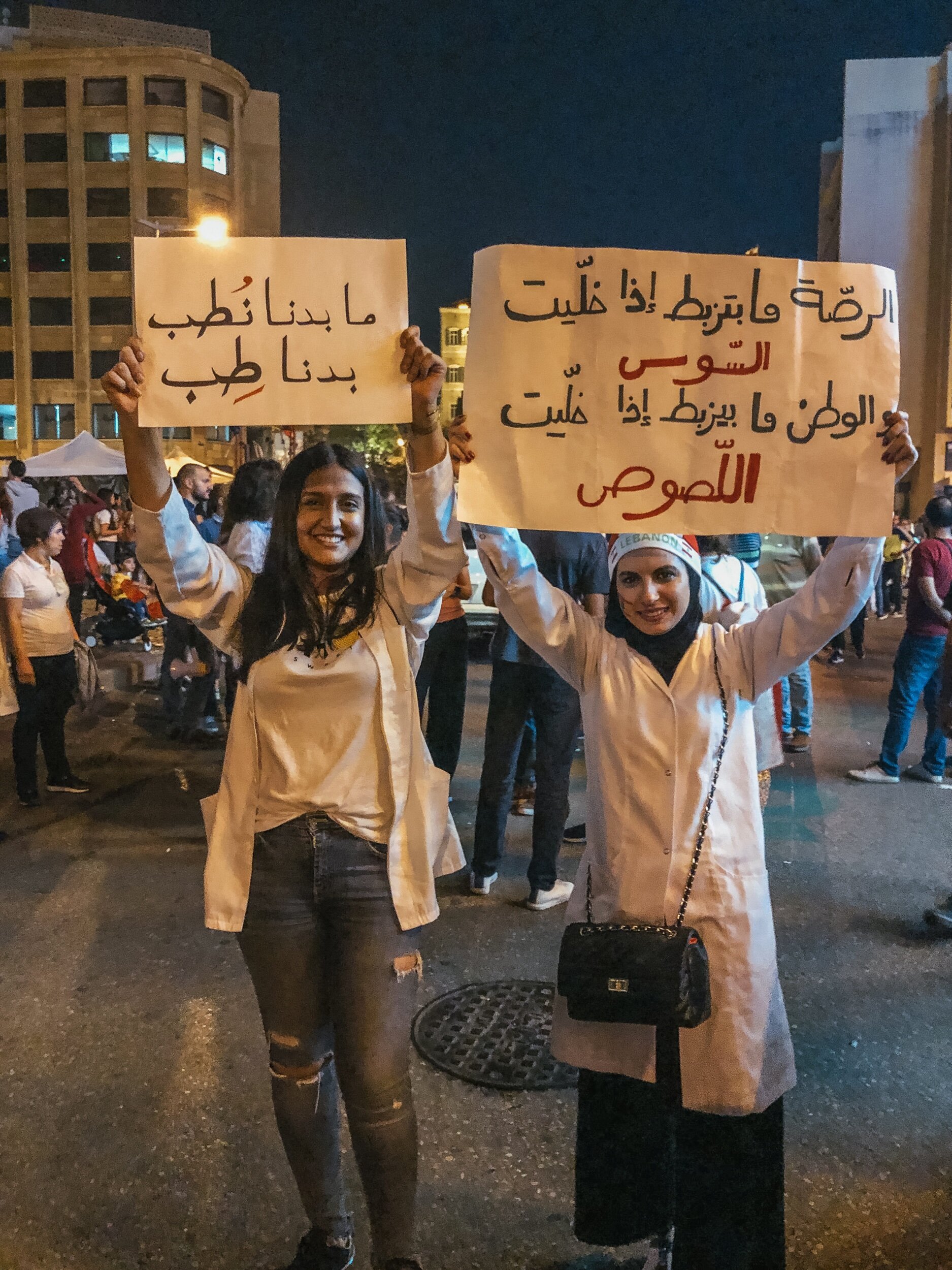 Beirut reminded me of a mix between Dubai, South Beach, Nice, and somewhere middle eastern. It sits on the Mediterranean, so it really had that South of France kind of vibe. It's a great city. There is a lot of great restaurants, cafes, bars, and clubs as well. This is a city you will not be bored with, that's for sure. Lebanese food has also quickly become one of my favorite cuisines as well. It's delicious.
To get to Beirut. I flew Middle Eastern Airlines directly from London. I had never flown them before, but they were great.  I stayed in the fantastic Four Seasons Beirut. It has a perfect location right on the bay. I would, for sure, add Beirut and Lebanon on your travel list. There is so much beauty in this country. Beauty, kindness, and history. Go and see for yourself.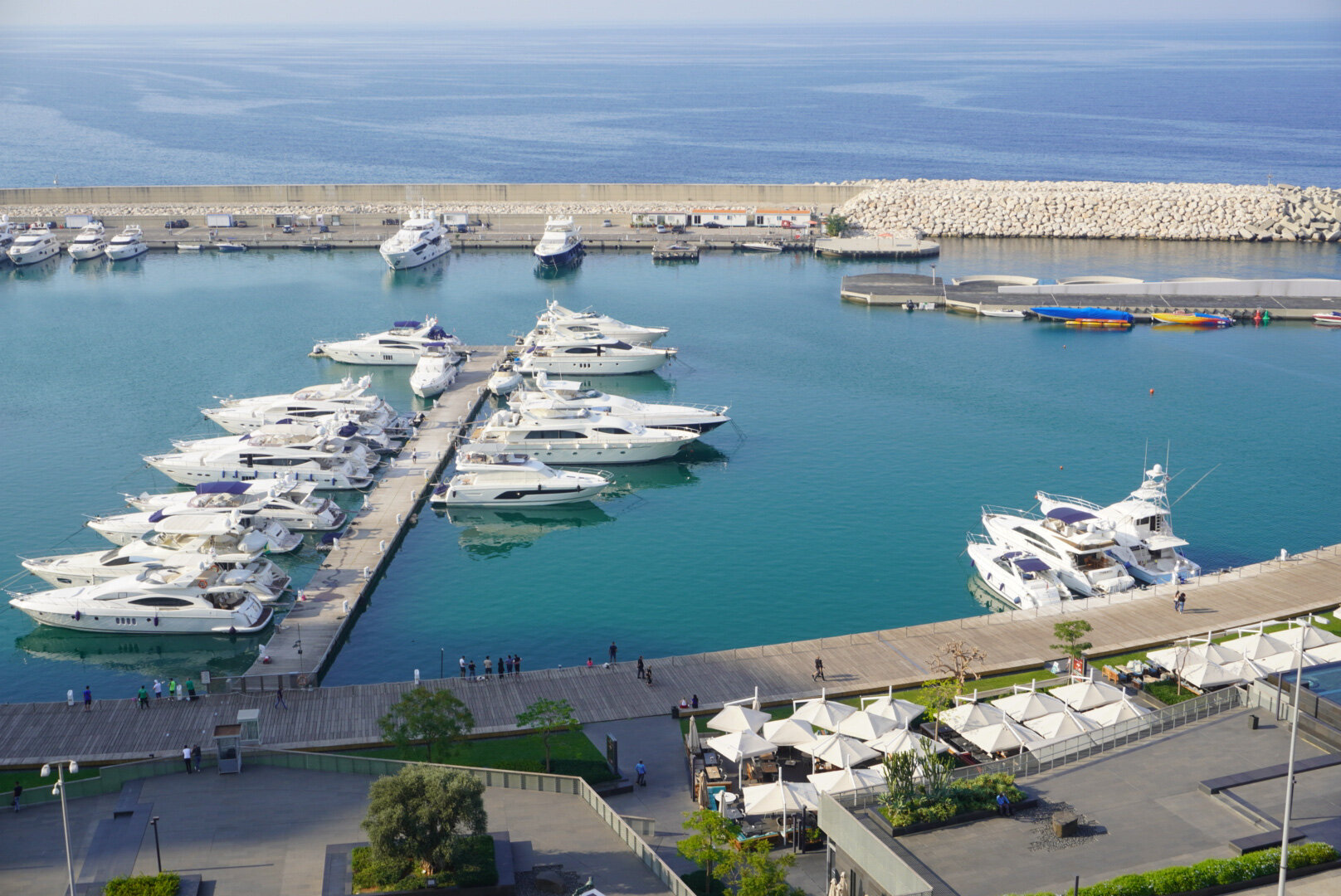 Below I will put my top ten recommendations while visiting Beirut and Lebanon. I suggest giving yourself at least 3 full days, but 5, if you can, to really see everything worthwhile, while also having a little time to relax and chill and just enjoy the city.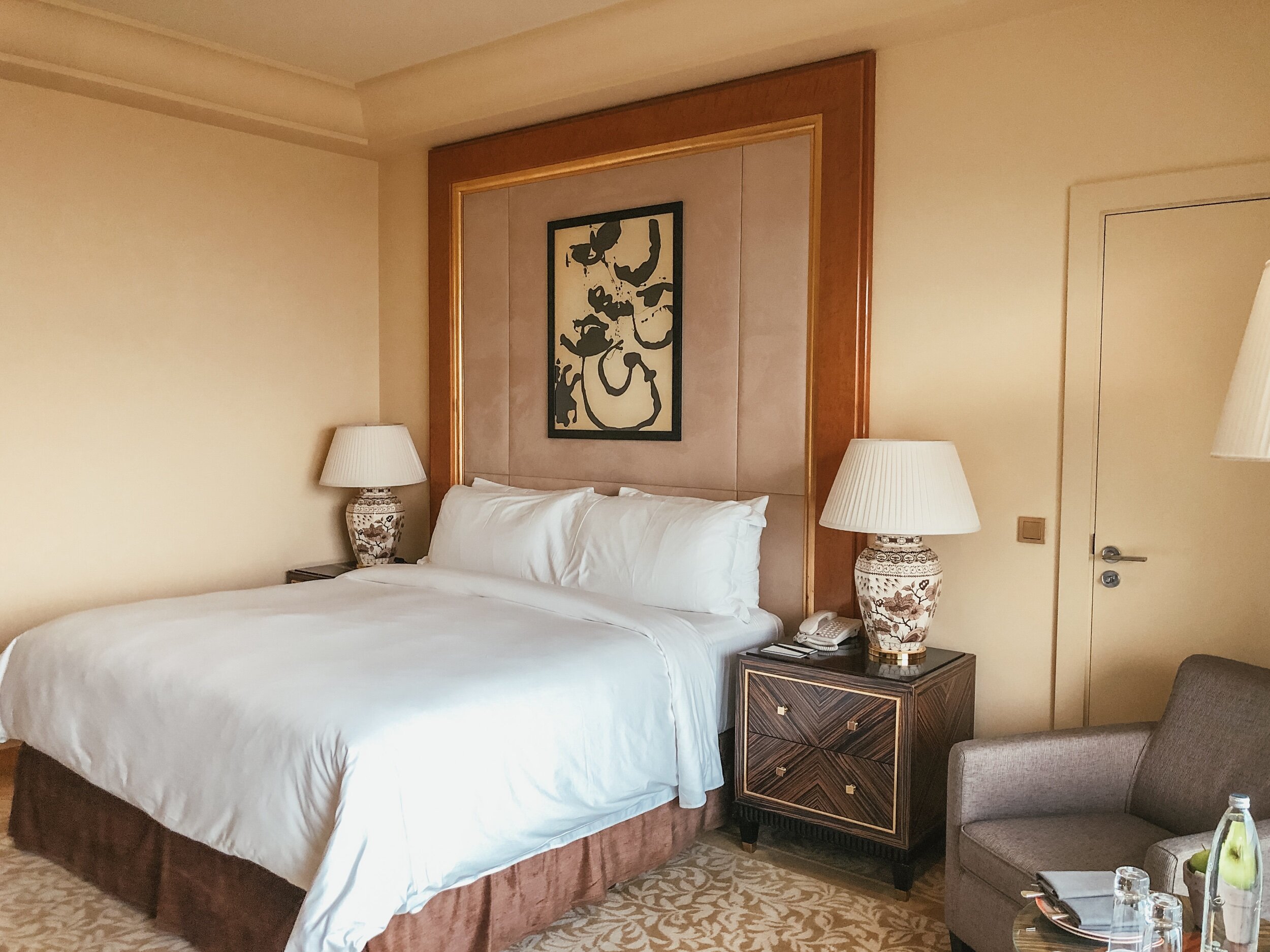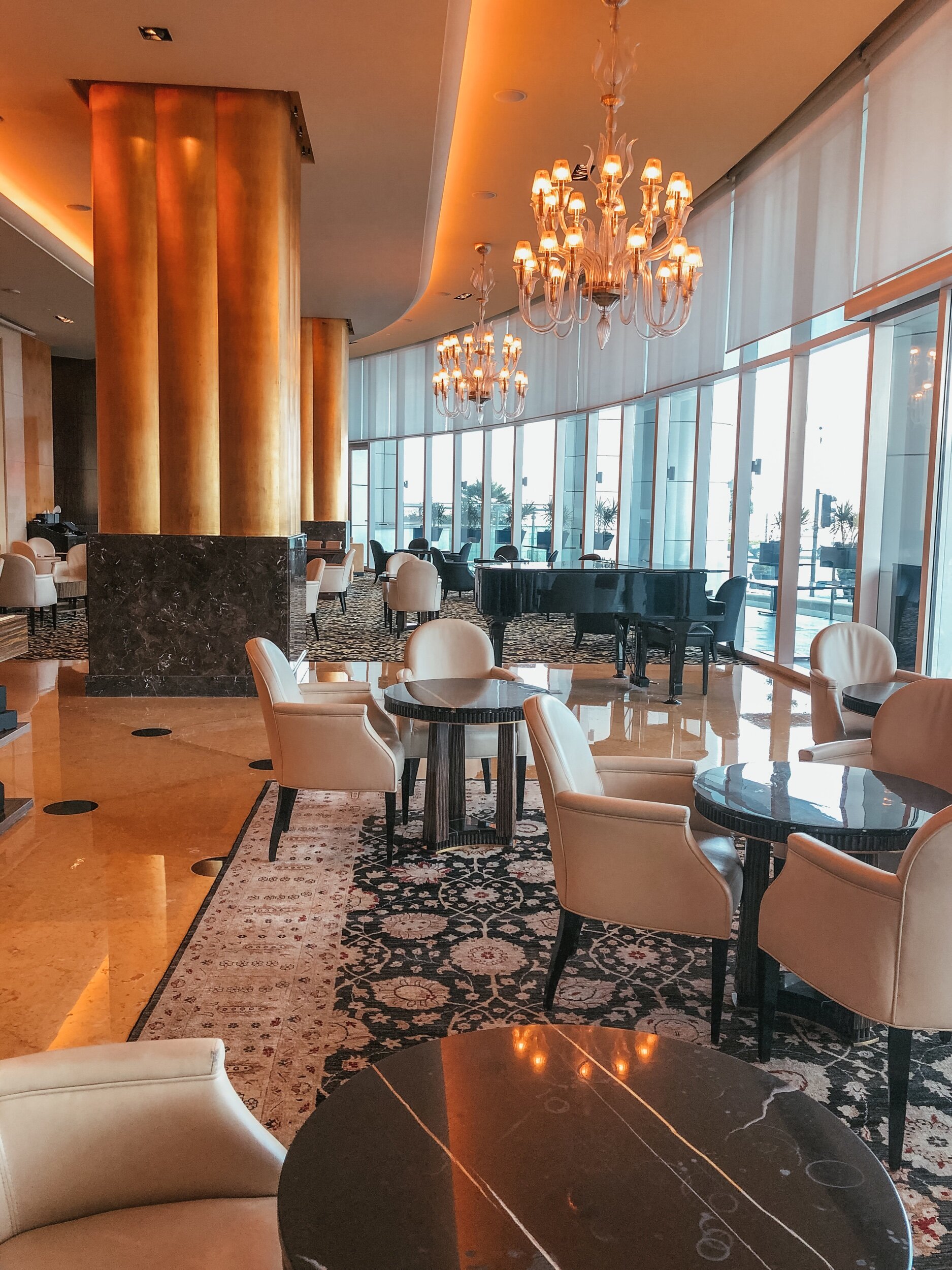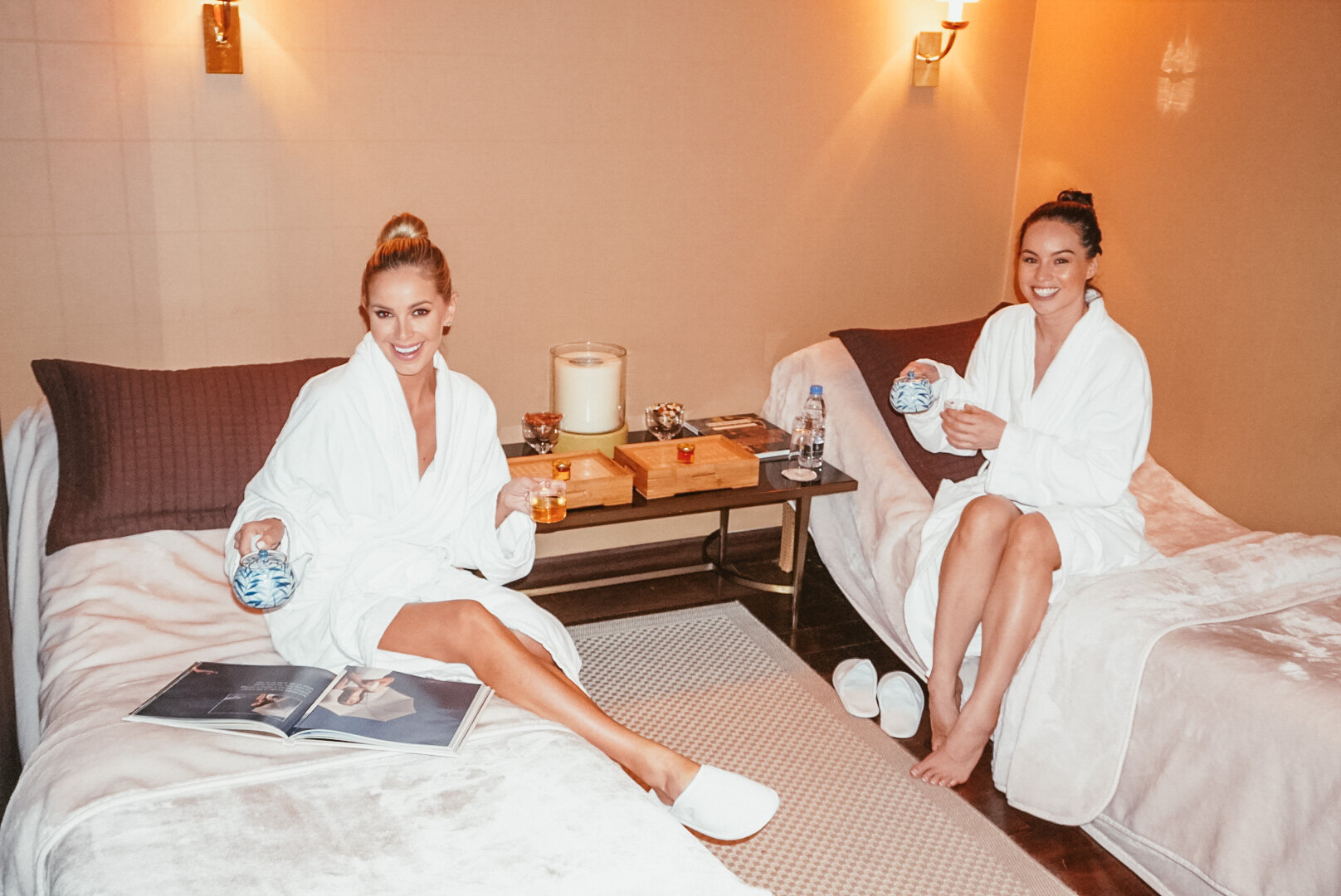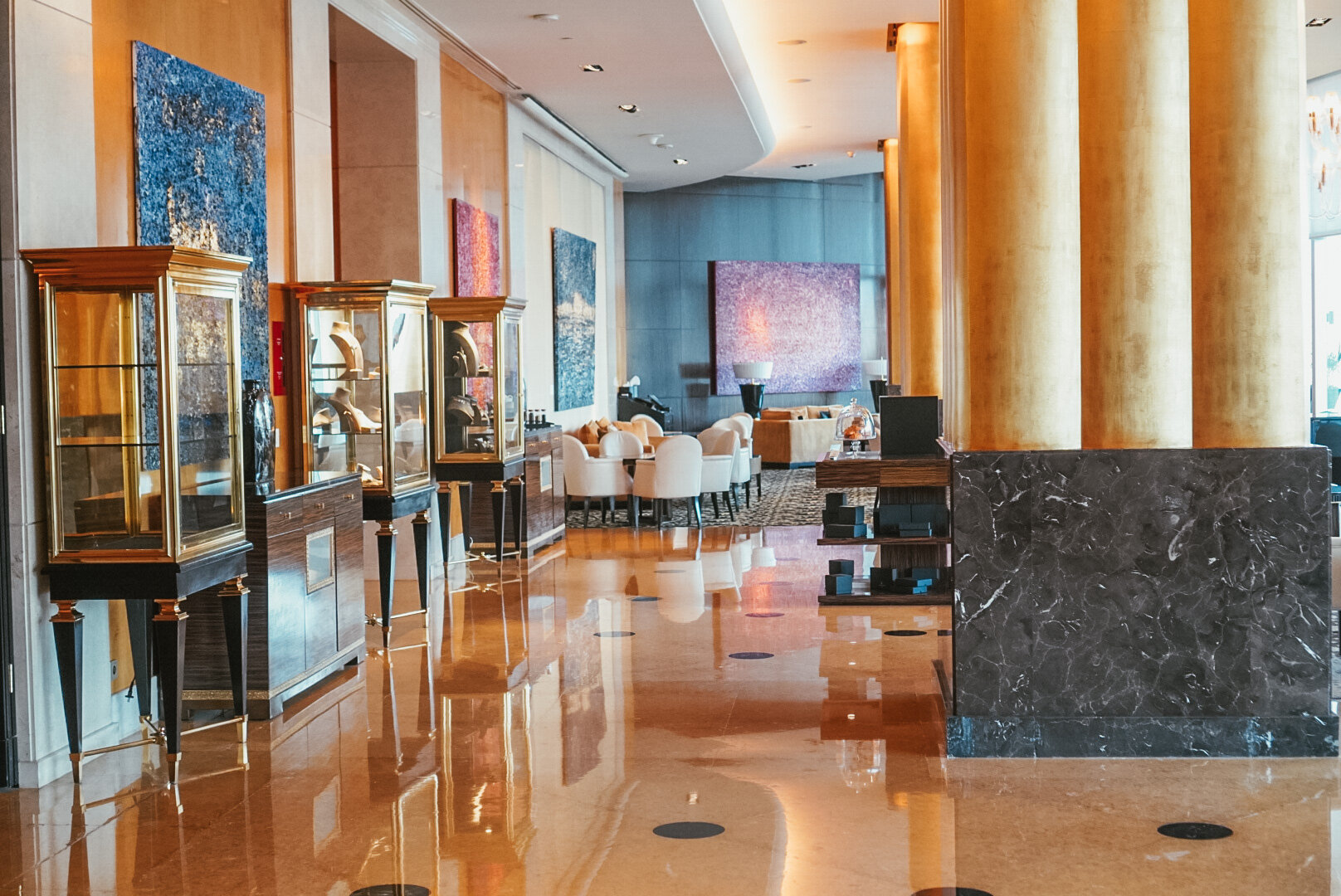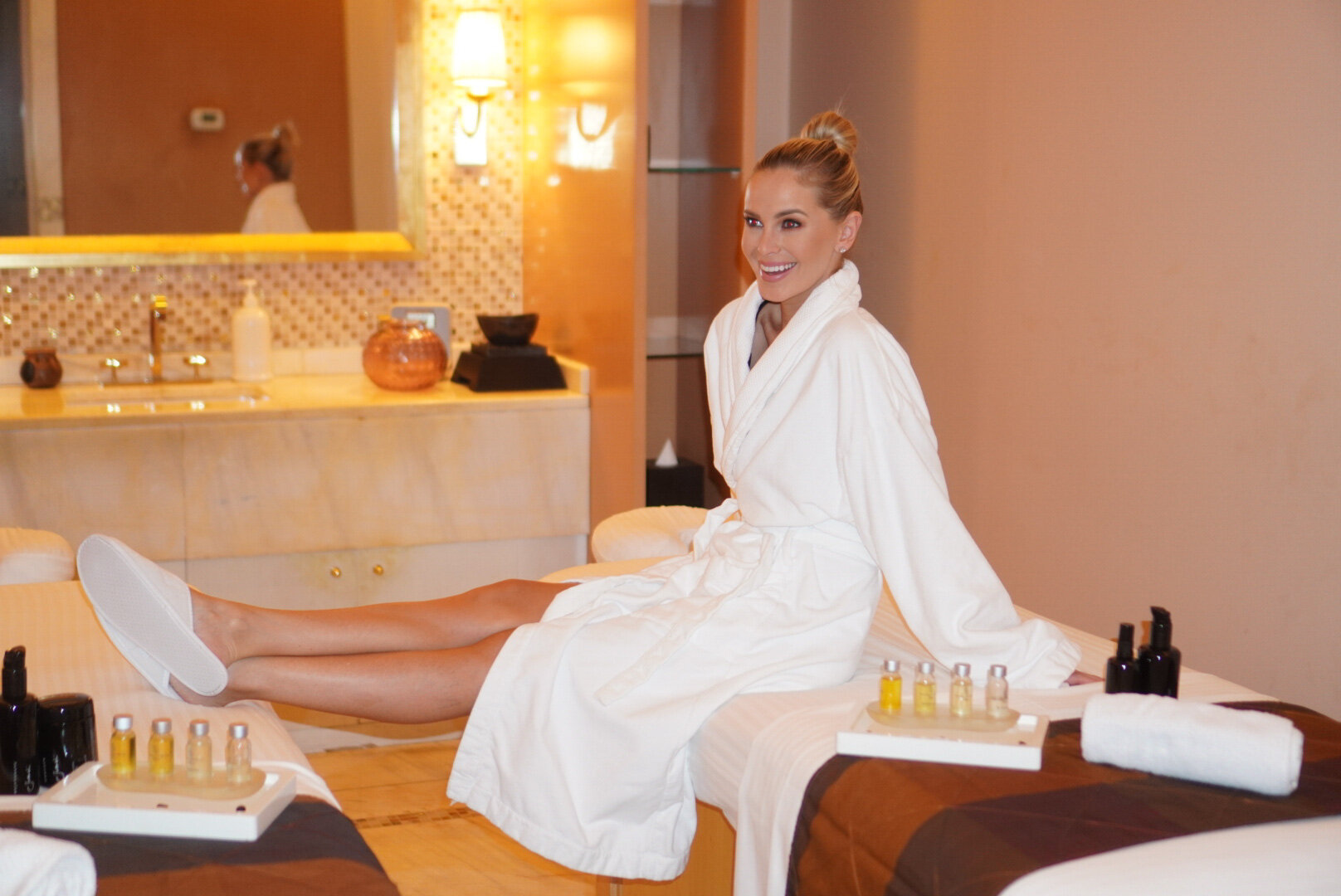 1.    Stay in The Four Seasons. It's right on Zaitounay Bay and the chic downtown area of Beirut. You can walk to all the attractions from this hotel while seeing all the great restaurants and museums. The best way to see a city is just to start walking. You will see so much new and old in the area. The Four Seasons is a beautiful property with views of the city one way and the bay and sea the other. The rooms were spacious, and the balcony was great for sweeping views of the bay and sea. I wrote a comment card for the maid service.  I have been to some immaculate hotels with great staff, but this staff really went above and beyond. With the details of their service and cleaning, it was great. It was really appreciated. The breakfast was incredible and had so many options. Our server was also so helpful and courteous. My favorite thing about this hotel is its first-class staff. You will really enjoy staying here, it's a beautiful property and has a fantastic rooftop pool and restaurant. It was closed when we were there for construction, but the photos of it look like it's quite the spot to be on a beautiful sunny day in Beirut. Ash and I also got some great Middle Eastern-inspired massages in the outstanding spa. It was nice to be able to relax after a long day tour to Baalbek. Again, this area outside of the hotel reminded me of the Dubai Marina area. Very modern and clean and delicious restaurants across the street.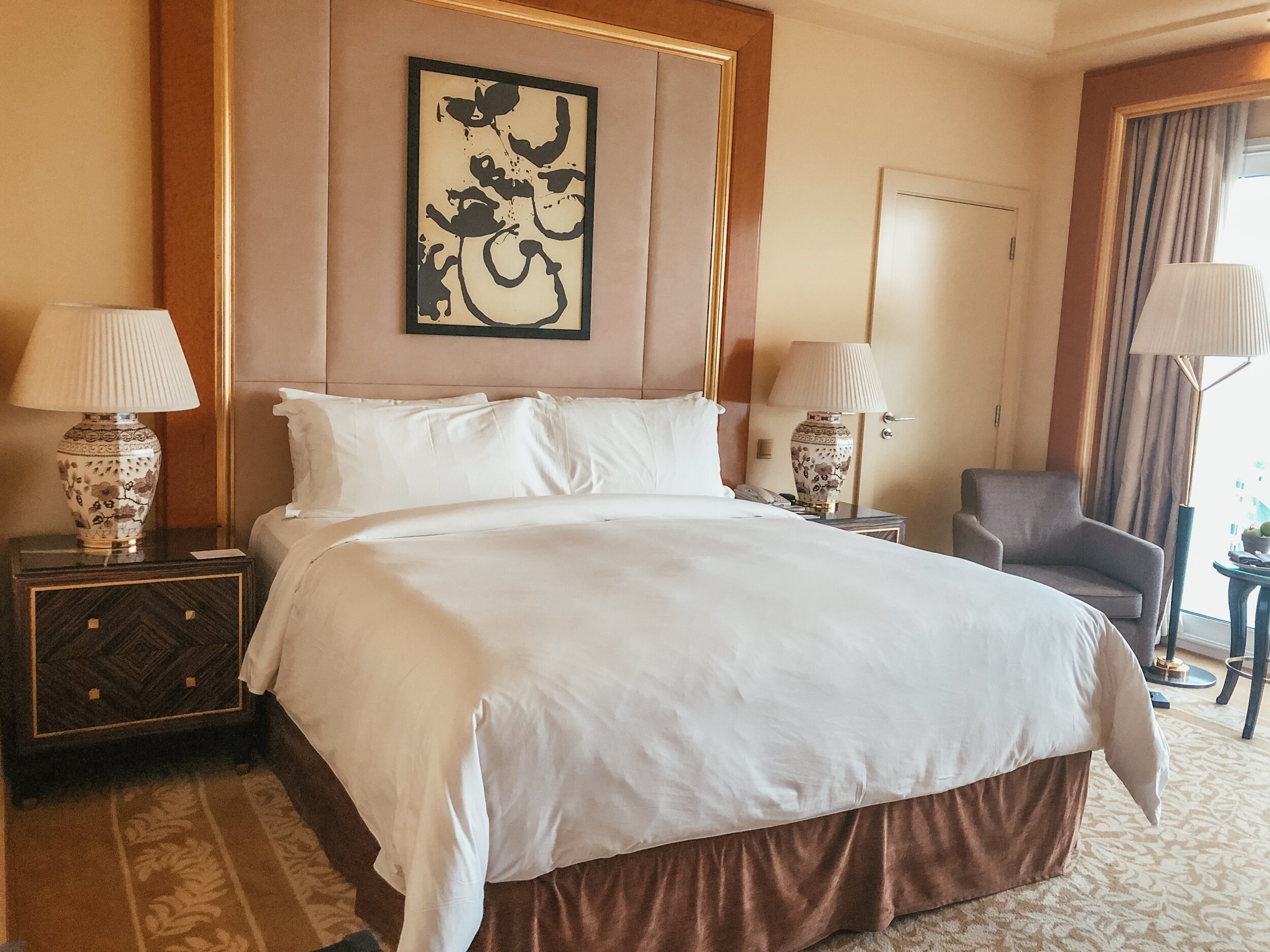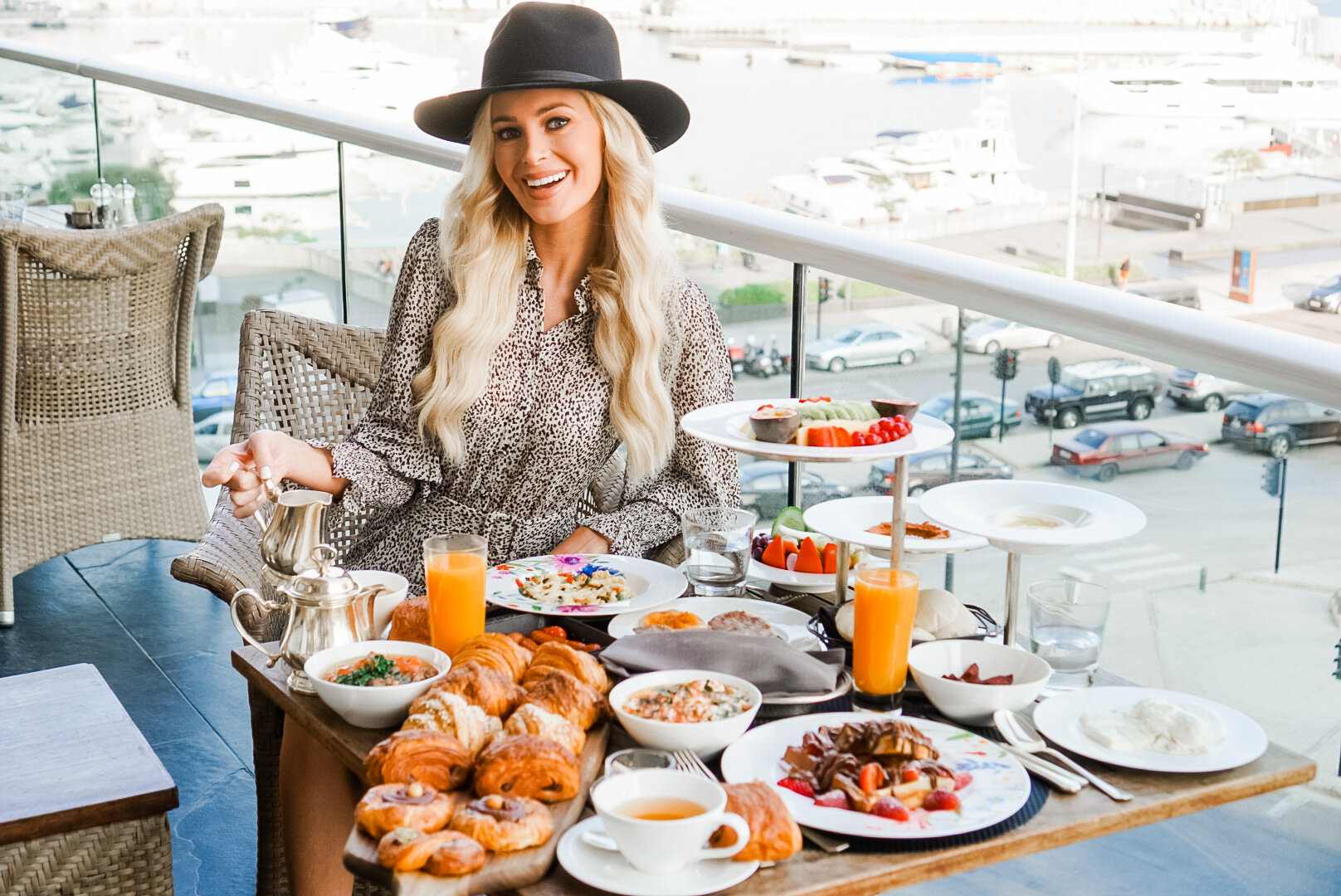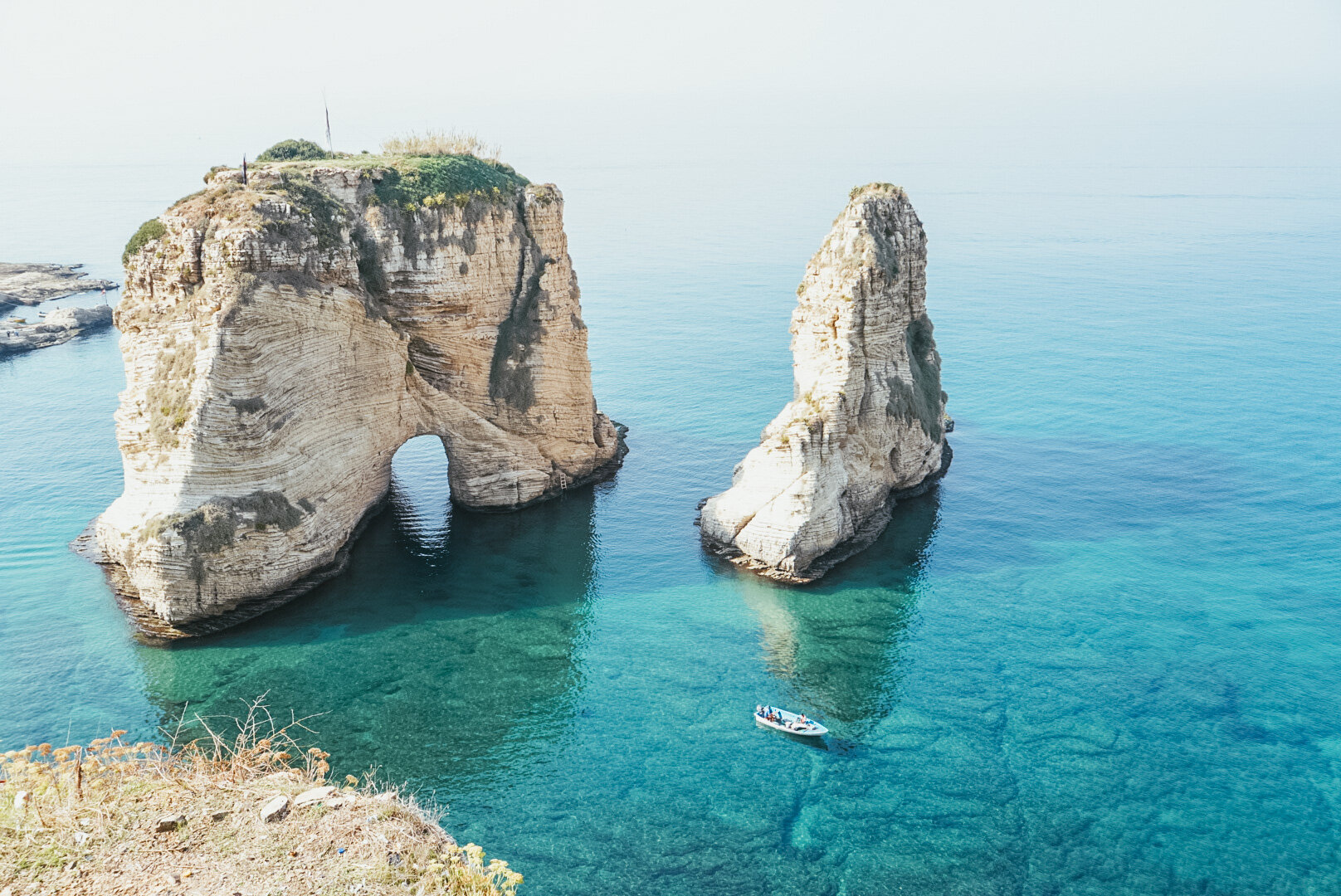 2.    Visit Pigeon Rocks, aka Raouche Sea Rock or Rock of Raouche. You can walk there from the bay, but it's a long walk. I suggest you get a cheap Uber as we did, to save some time. It's the one attraction that's a little far to walk to. Uber's here are very cheap and safe, so getting there will be no problem. Pigeon rocks are in the Raouche in Western Beirut or South of the Corniche. They are two limestone rock formations in the sea that will make you feel like you're in Greece or the Algarve. They're beautiful and a sure staple of Beirut. Tourists flock here for the iconic "Beirut" selfie. You can even take a little boat for cheap down there and swim as well, just be careful. You can also haggle the boat trip price, but they start cheap and are cool to do for an hour of your day. The morning there is really lovely.
3.    Check out the many museums. Beirut has many excellent museums. There is the National Museum of Beirut, MIM Museum, Sursock museum (great for photos outside on the staircase), Beit Beirut, and the Archeological Museum of Beirut. If you have to choose, I would visit The National Museum, MIM, and Sursock.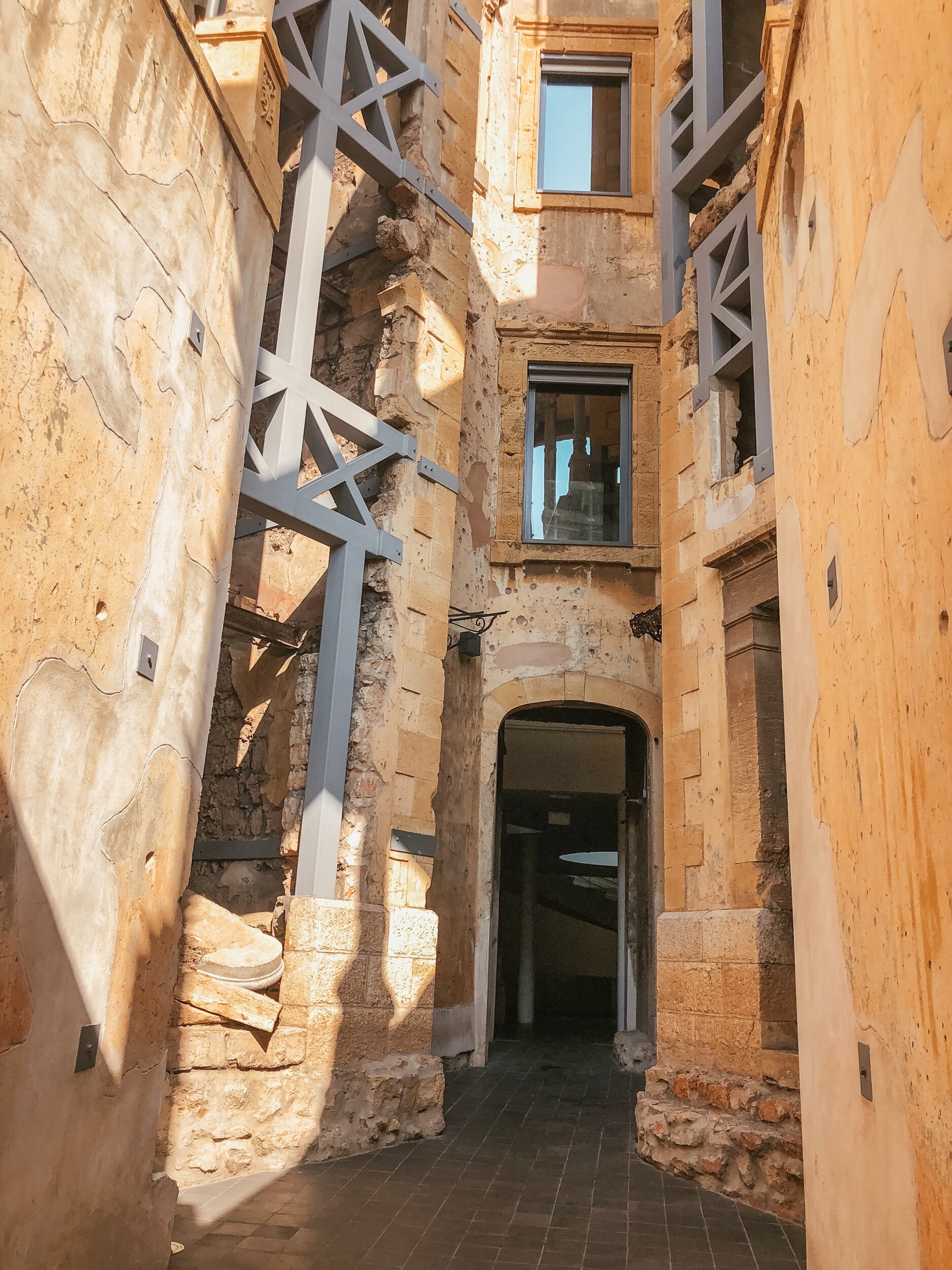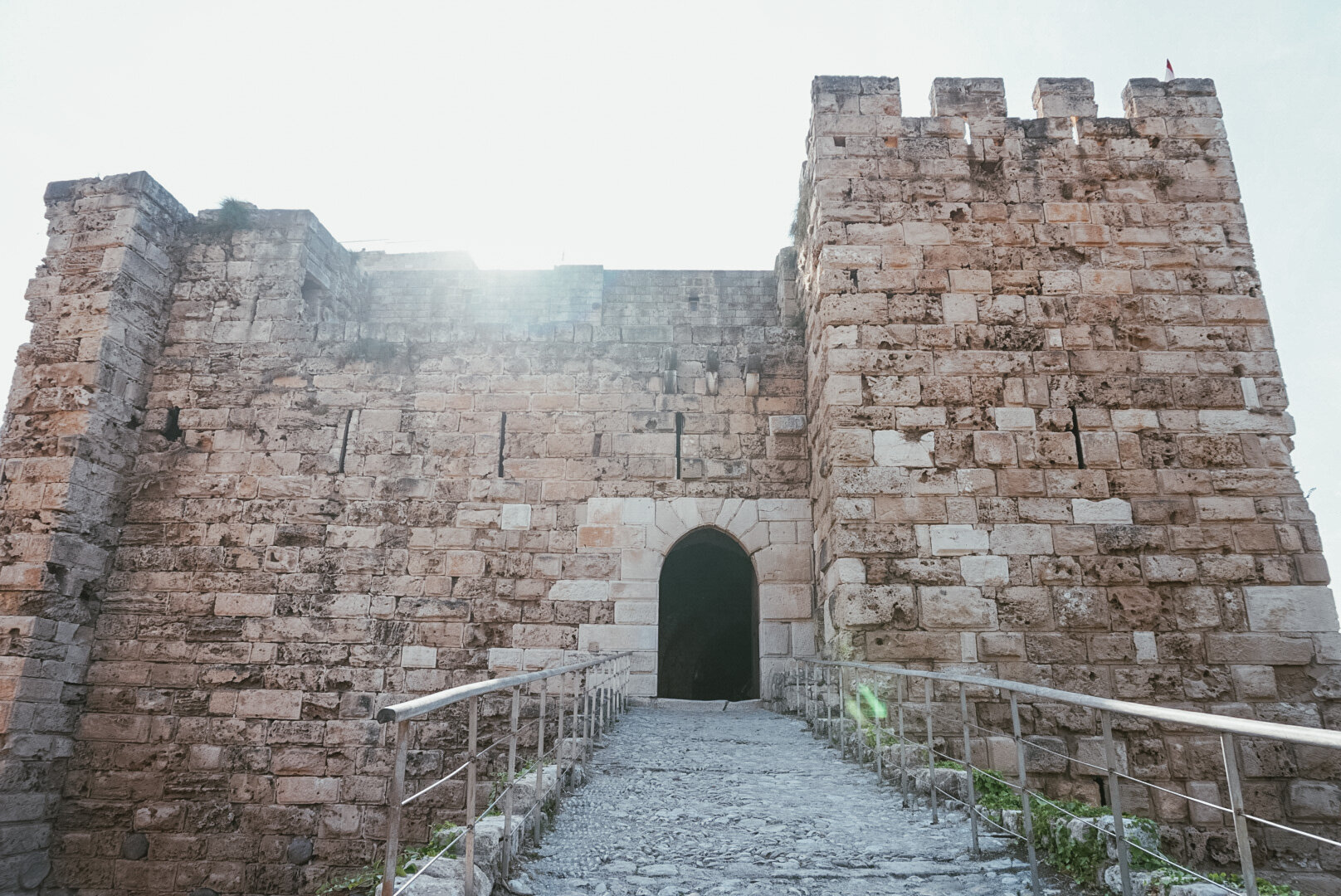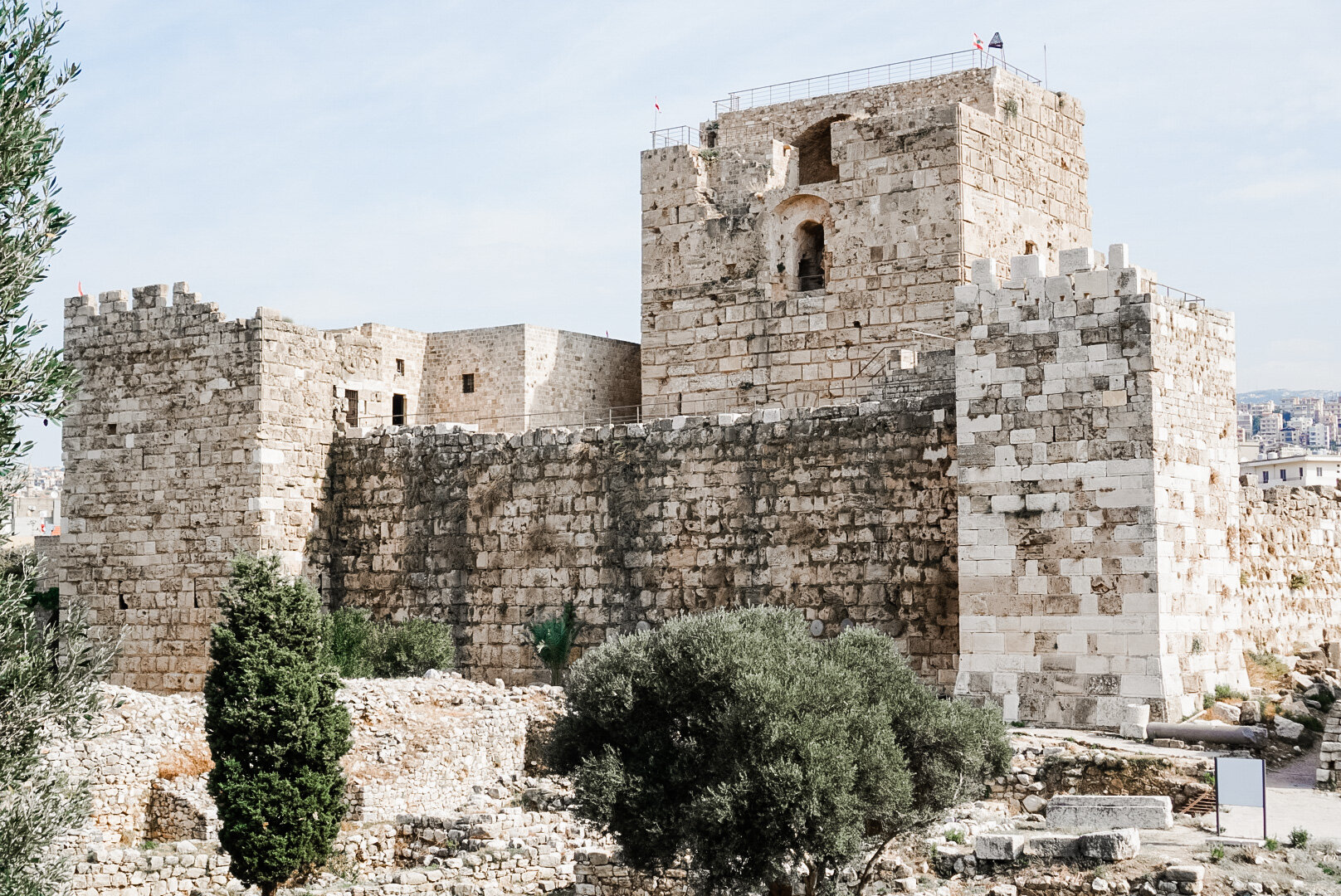 4.    Go and visit one of the oldest cities in the world! Byblos, aka Jbeil. Byblos is one of the oldest continually inhabited cities in the world, dating back as far as the year 5,000 BC. It was inhabited by many civilizations, including the Egyptians, Greeks, and Phoenicians. It was first excavated in 1860.  It is a UNESCO World Heritage site. It's so charming. You really feel like you have stepped back in time. There are cute cafes dotted along the old town near The Crusader Castle. Walk down to the historical Harbor where you will have some of the best Lebanese food of your life while taking in views of the sea, coastline, and small fishing boats. It's a lovely gem on the Mediterranean. You can walk around and see most of this charming and historical city in just a few hours. I wouldn't miss this on your trip.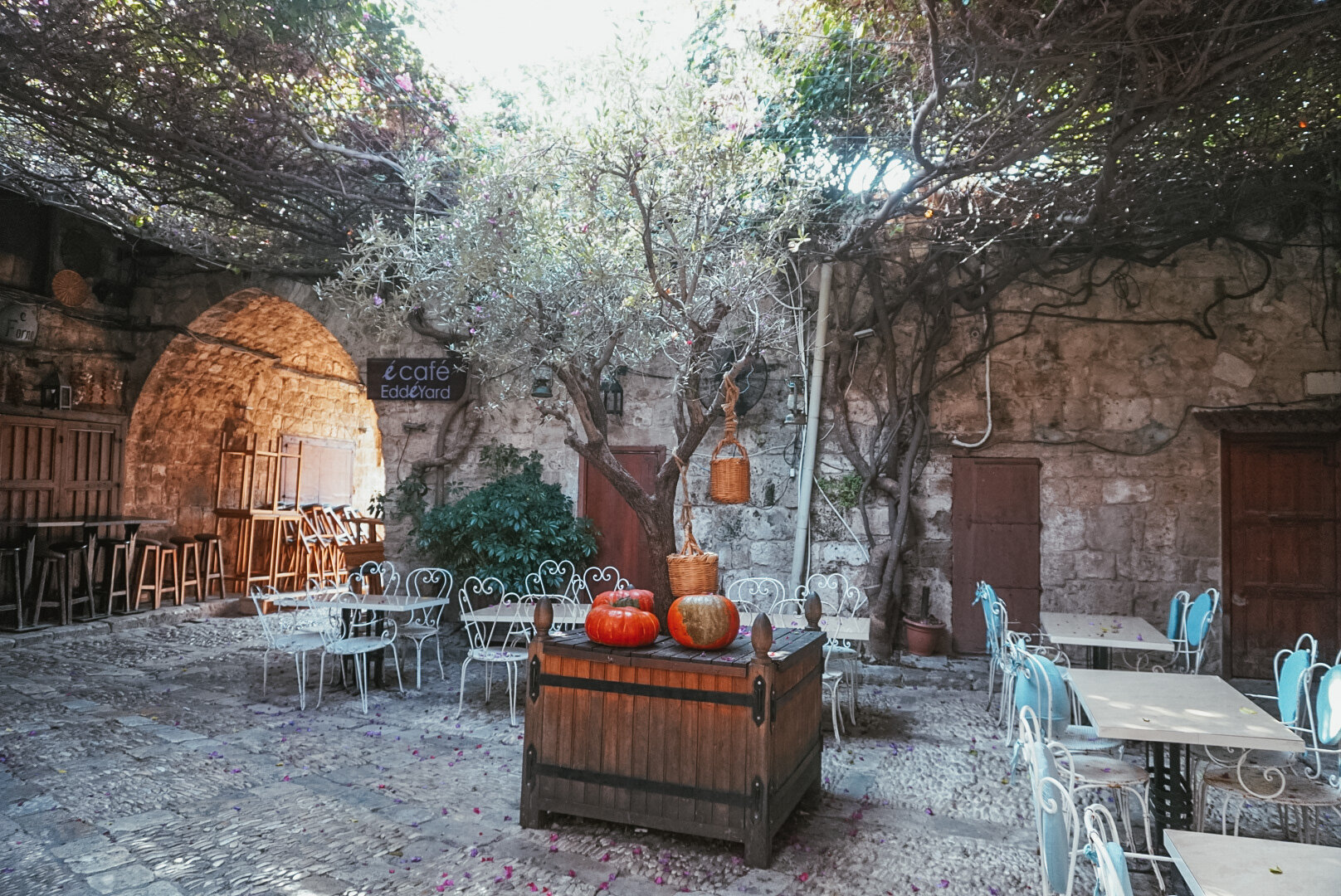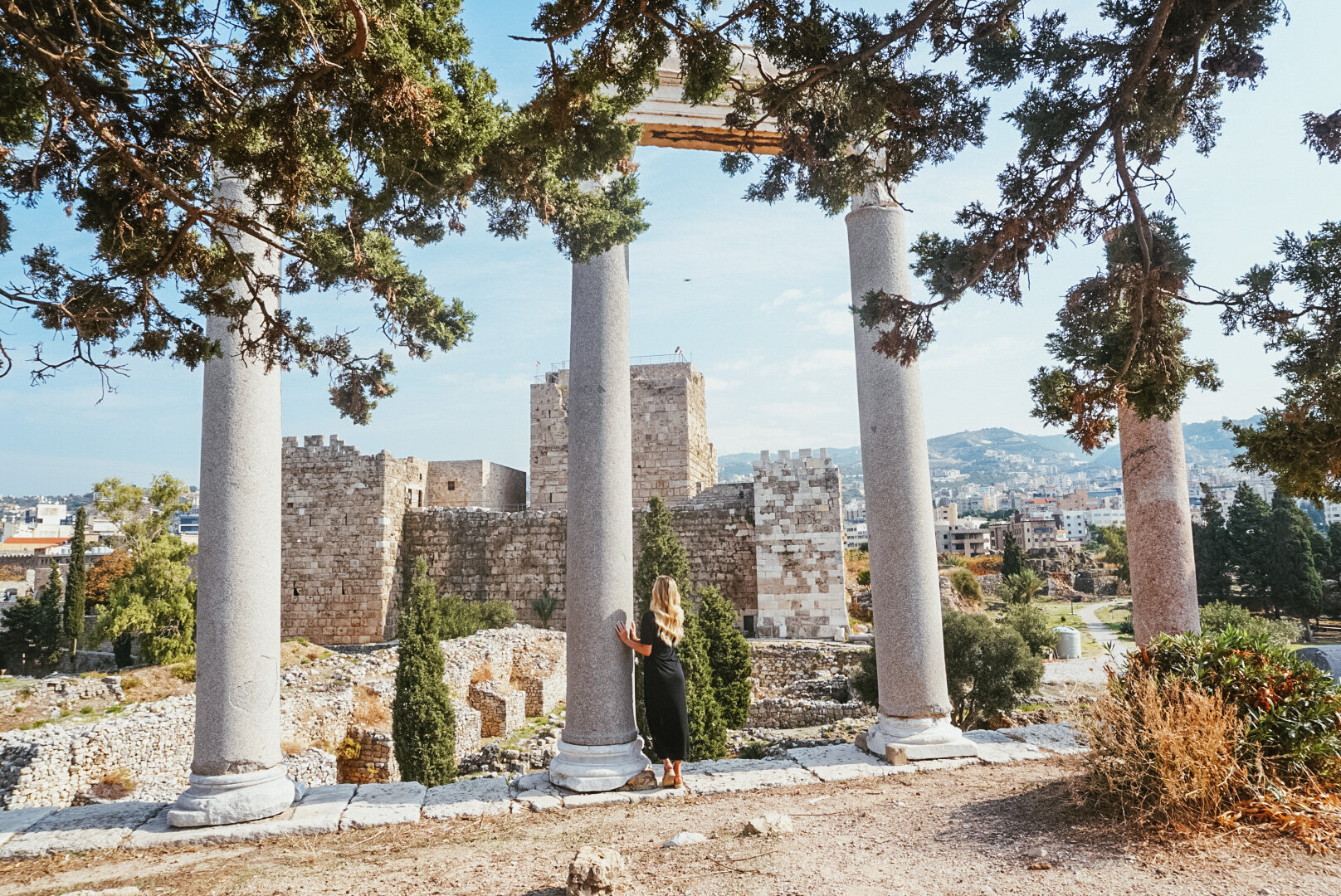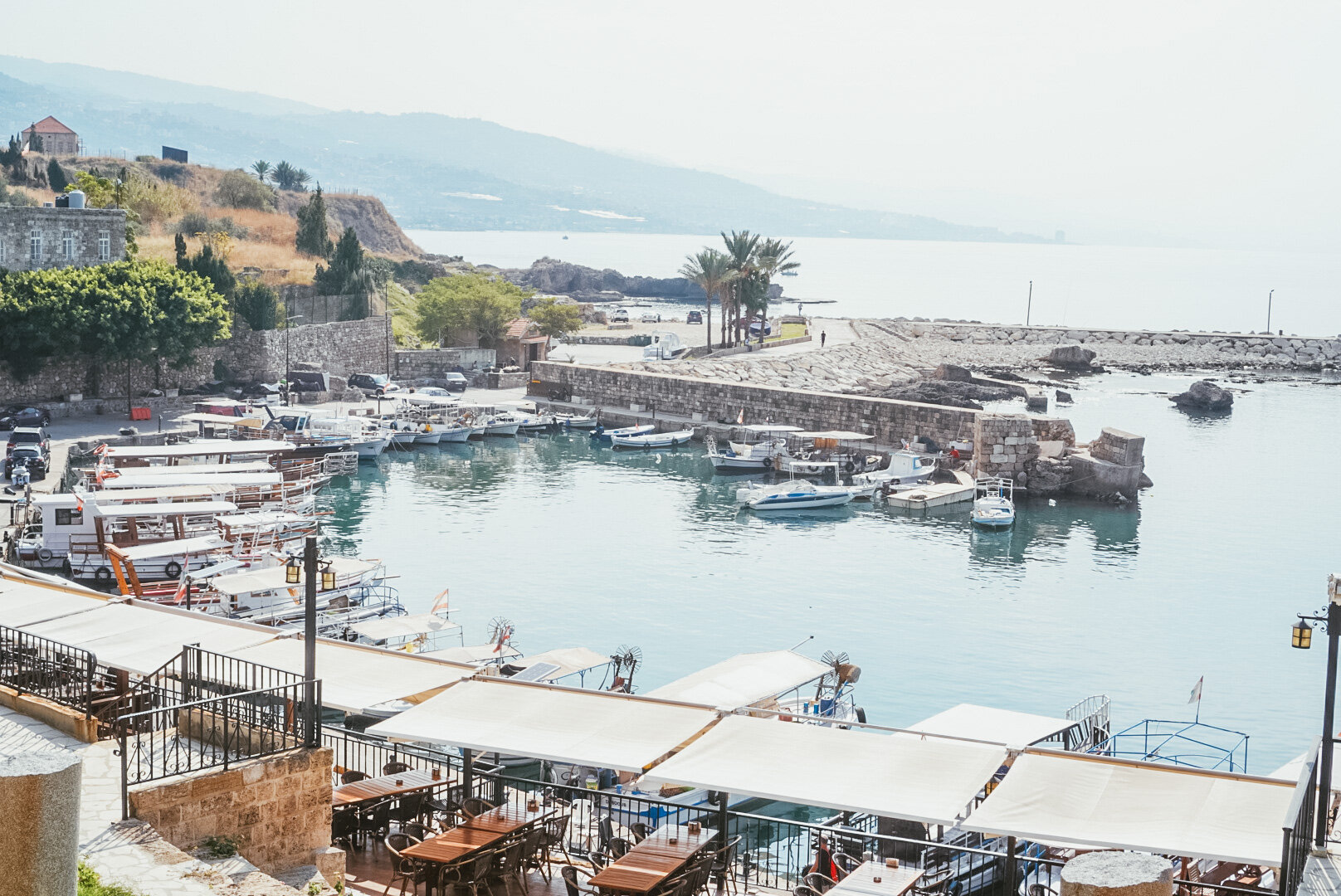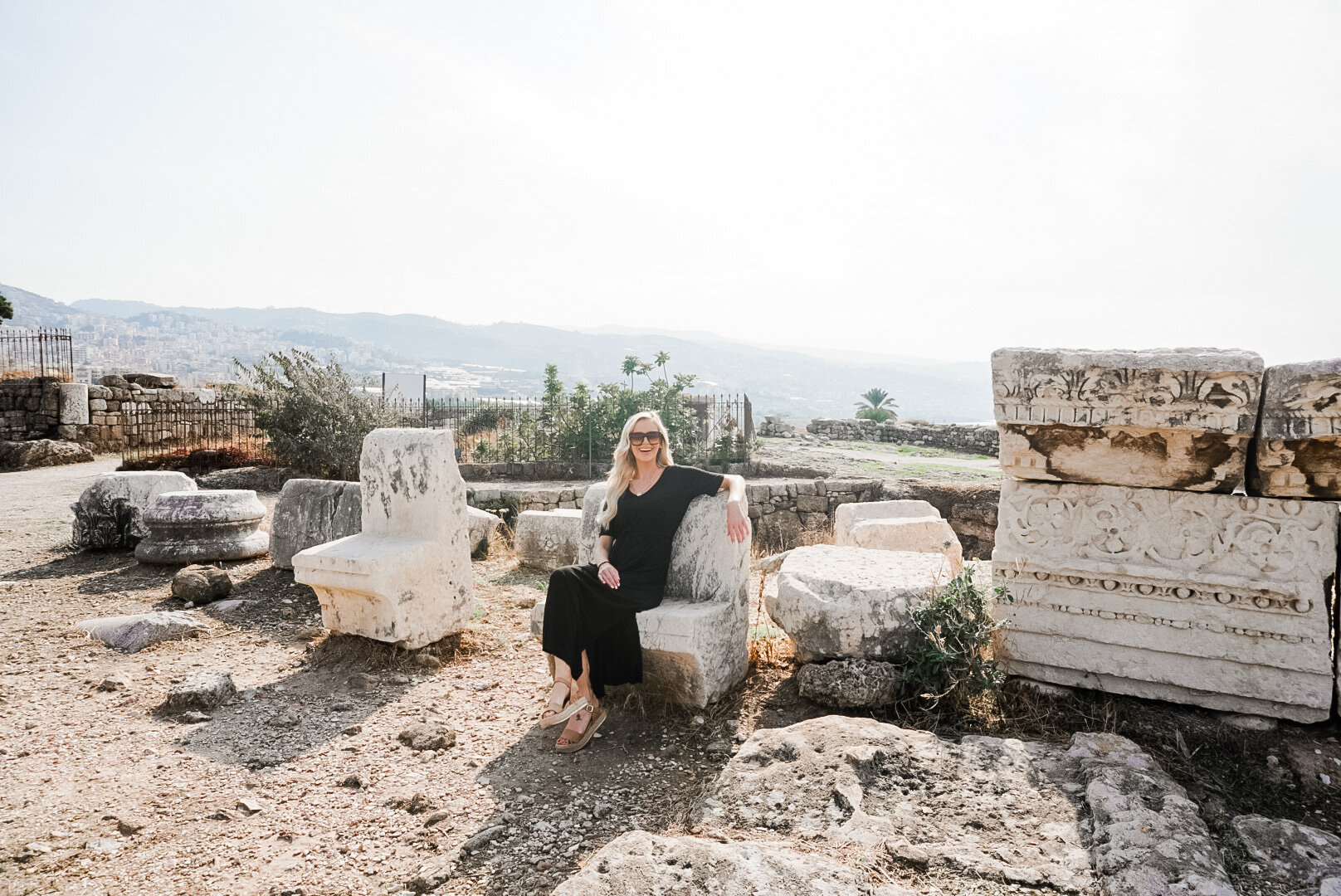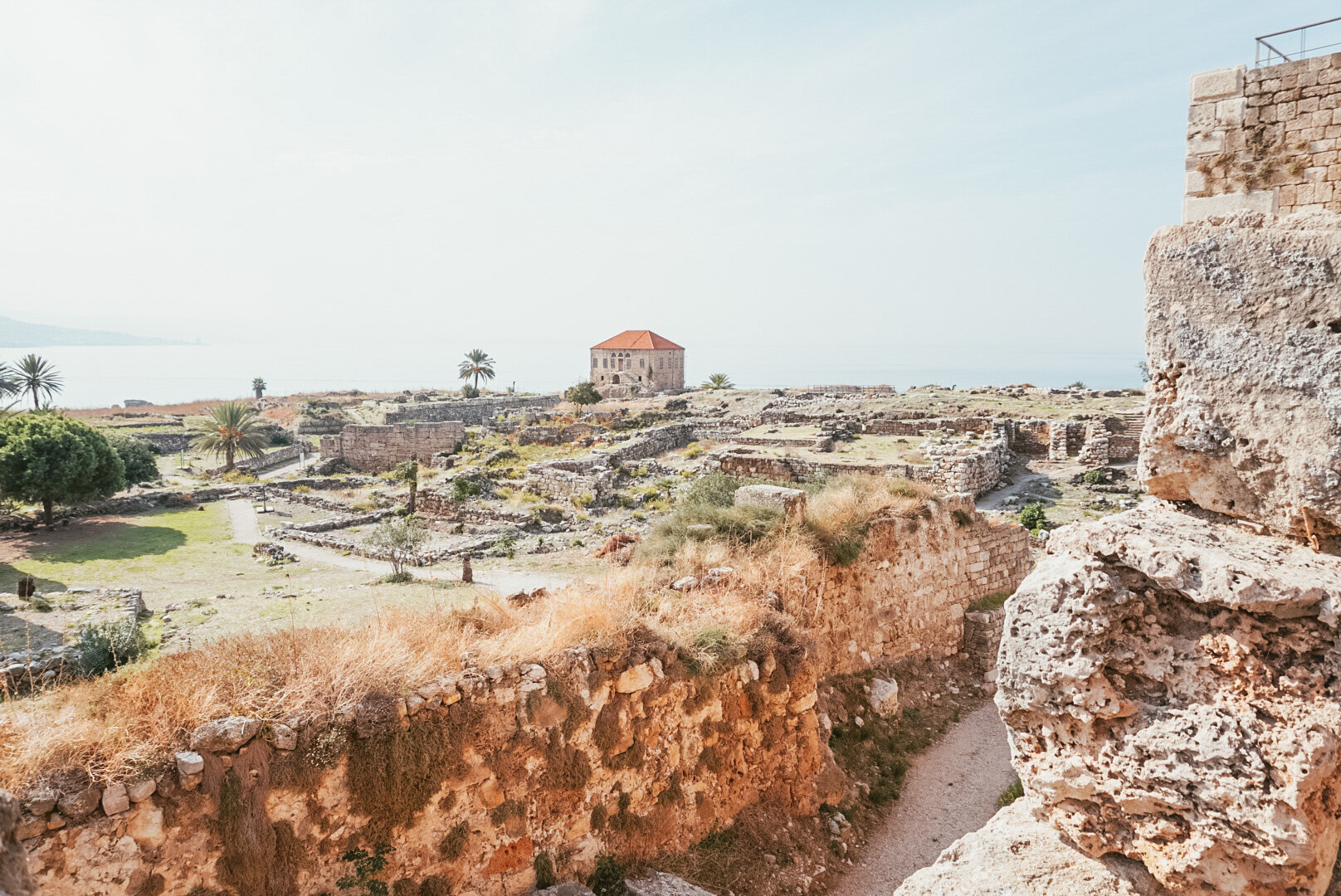 You can get a private Uber there and back like Ash, and I did for about 35 bucks each way, or you can make a day tour of it, which may be better as then you can see the next things I'm about to put on my list. The Jeita Grotto and Harissa. There are packages to see all three for around 100 USD, including lunch. The link for all 3 is HERE. We would have done that option; however, we only had a few hours before our flight and not an entire day. If you decide not to do a tour and go in an Uber, then perhaps go late afternoon where you can enjoy a beautiful sunset and have a nice Lebanese dinner.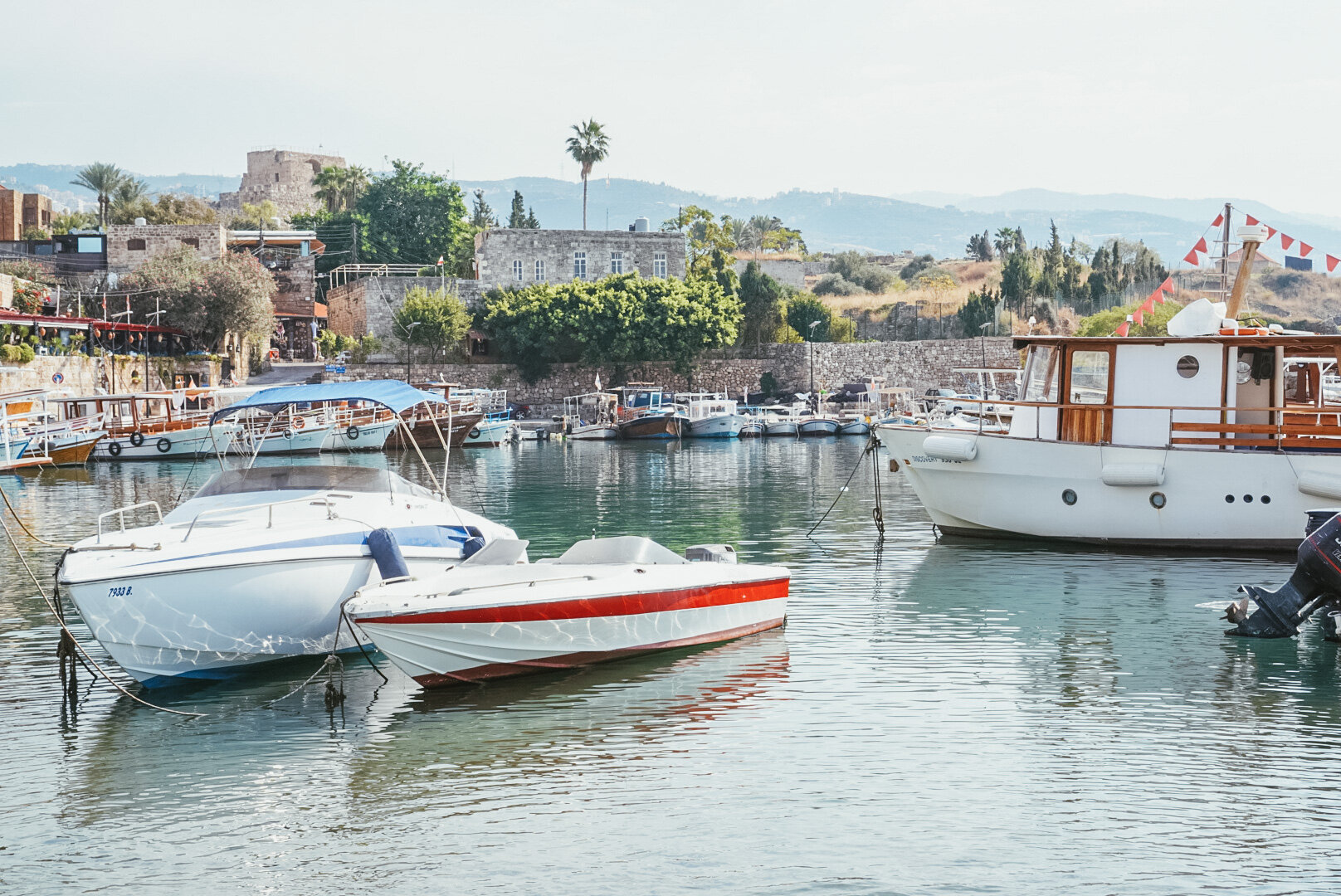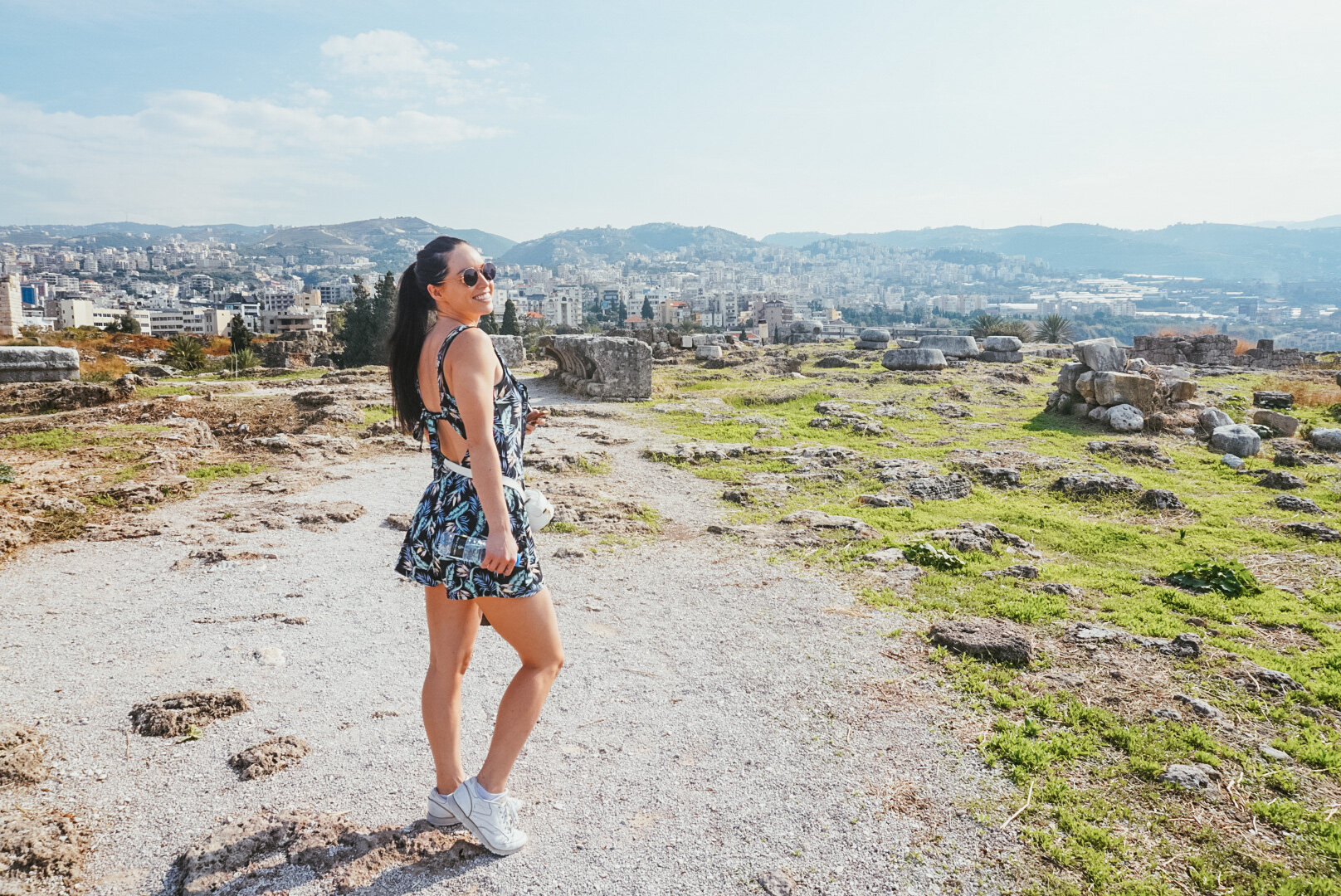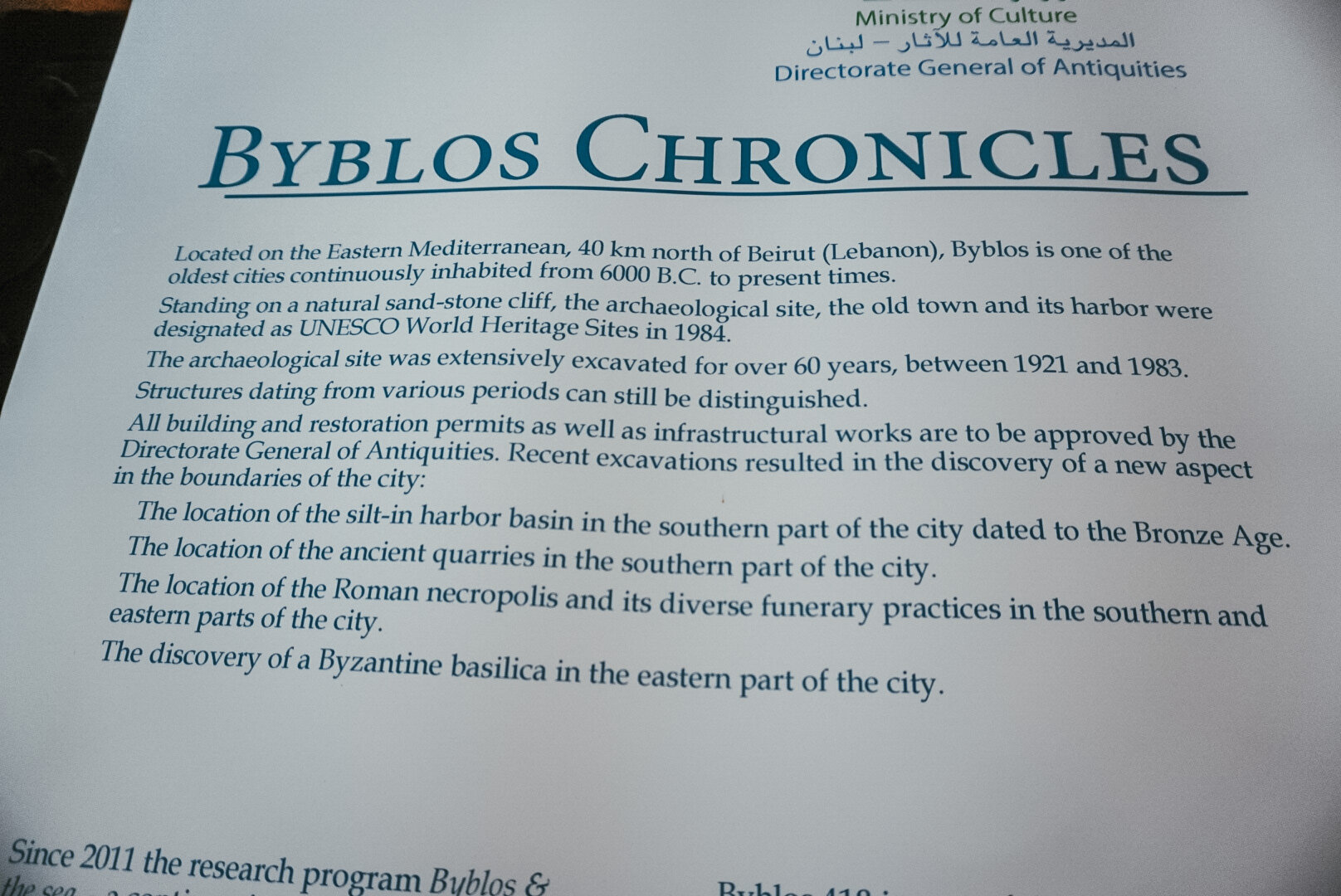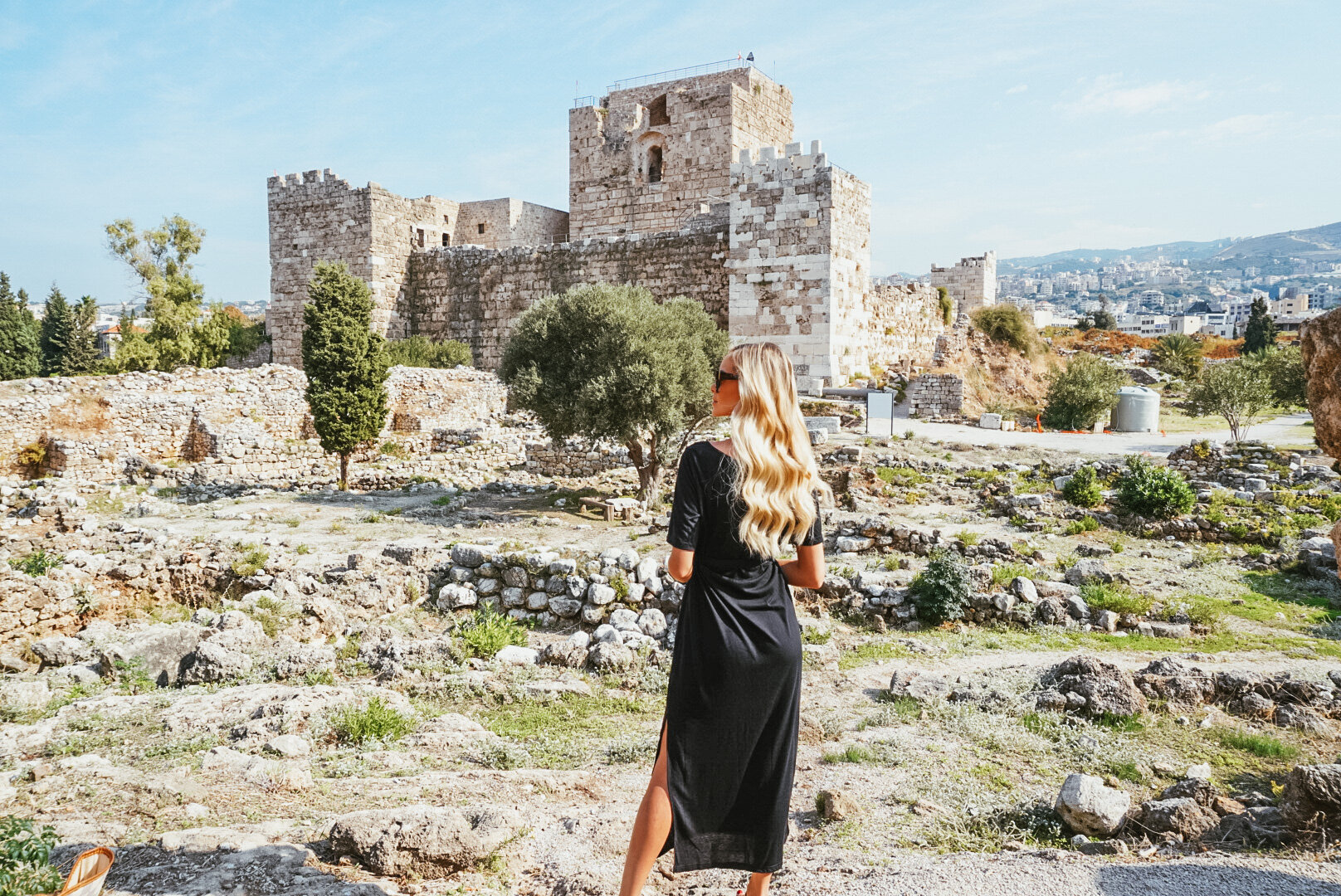 5.    Visit the Jeita Grotto. It is called the Jewel of Lebanon, and truly majestic. It is one of the most famous caves in the world and was even in the running to become one of the 7 Wonders of the World. You cannot take photos inside the grotto to preserve it and for safety, but this is still not a site to be missed. The limestone caves consist of two upper and lower, with a boat ride included in the lower. They are separate, but interconnected and run about 9 km long. There is a cable car at the beginning that is quite impressive as well. Please don't let the "no photos" deter you from seeing this magical site. You'll need about 2 hours at the caves. I recommend doing a tour that adds in Byblos and stopping by Harissa and visiting the Statue of the Virgin Mary for panoramic views of the bay below 600 meters above sea level.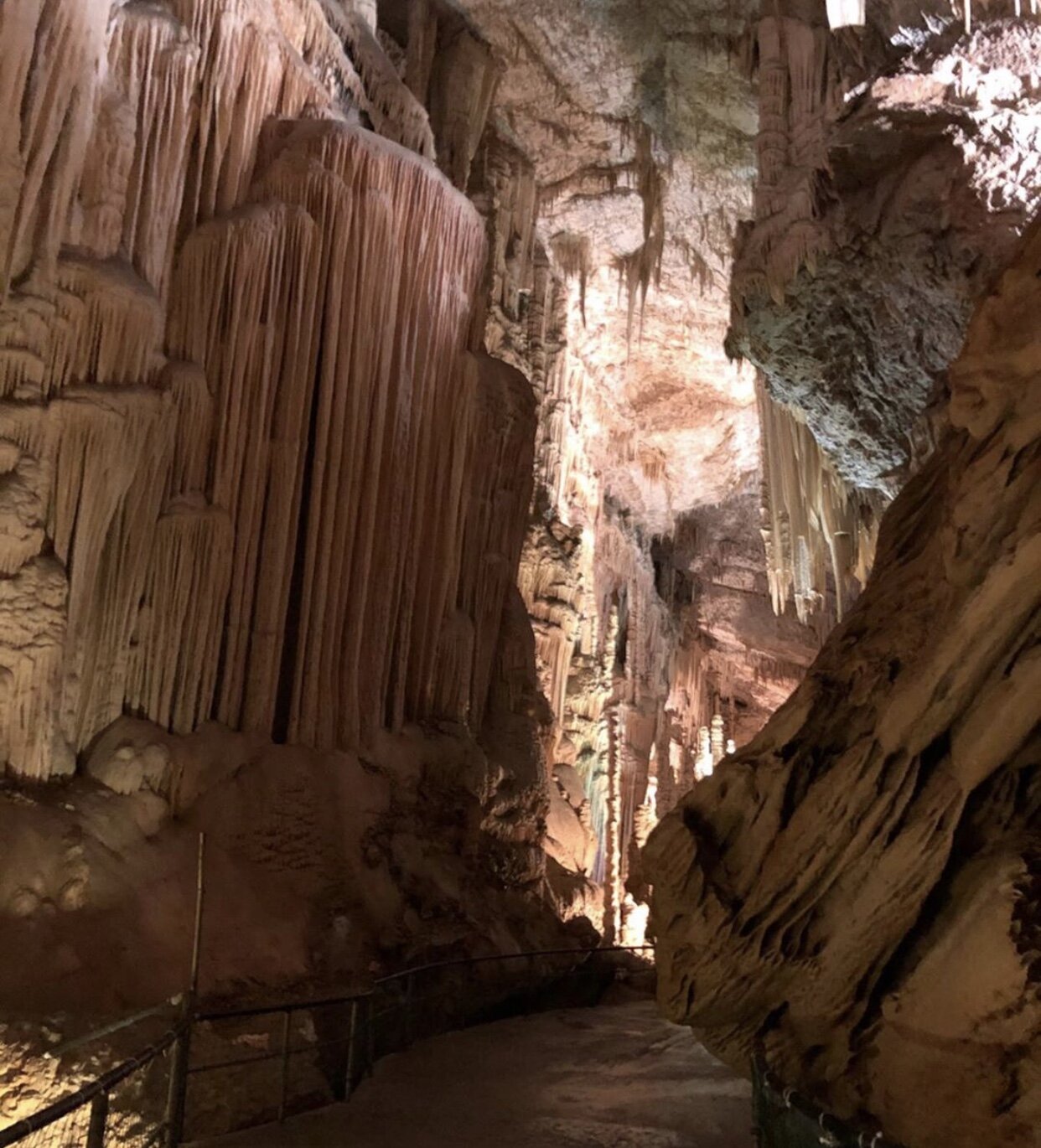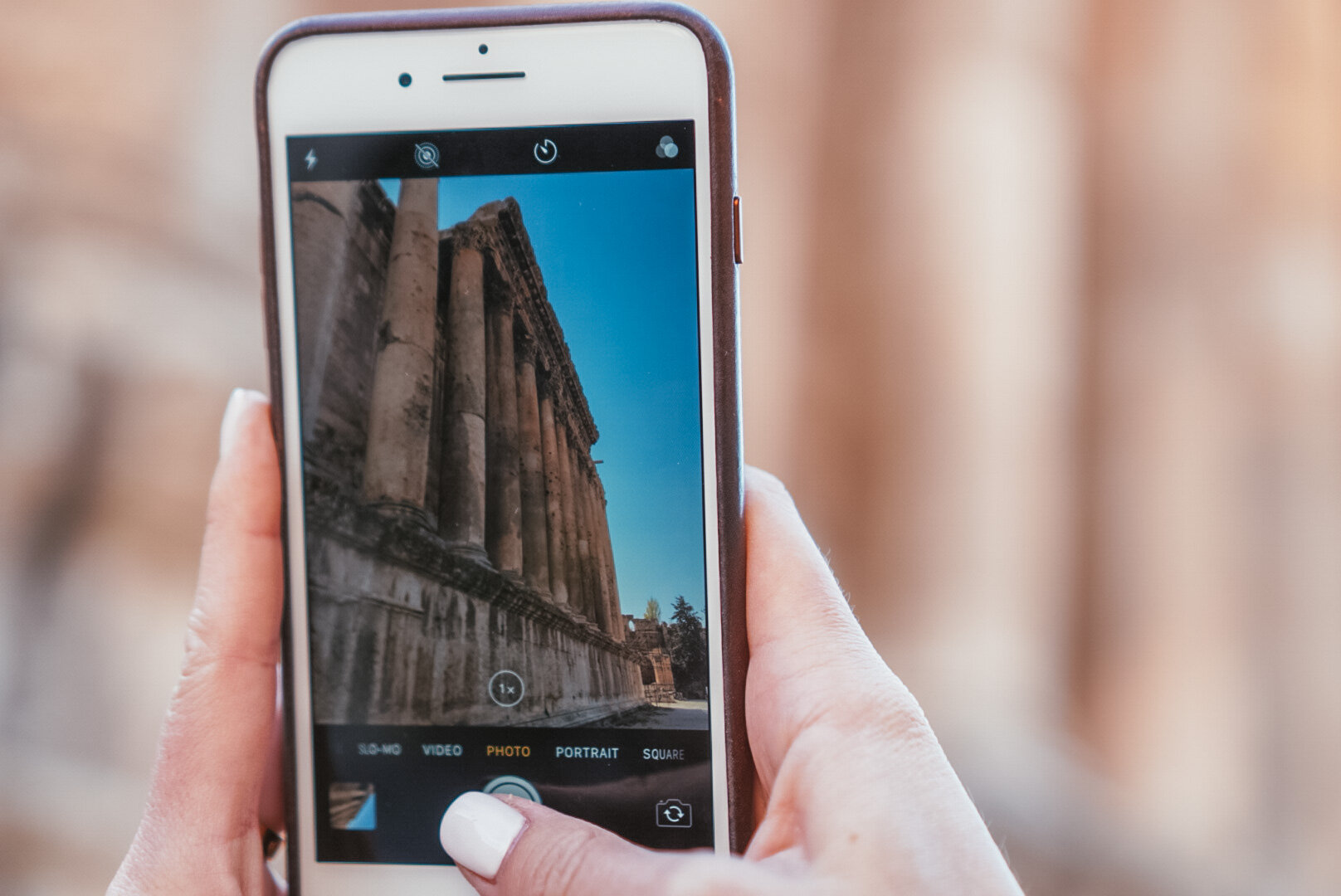 6.    MUST DO! I would say the highlight of my trip to Lebanon was visiting The Roman ruins of Baalbek. I did a small group tour on Viator to Baalbek, Anjar, and Ksara Winery. Ash and I were going back and forth on this as we read so many things saying it wasn't safe to go to that area, and even had it as a level 3 warning. We consulted with the concierge at the hotel, and they said it was safe to go and that they obviously wouldn't send their guests if there was a threat. We decided to book, and I'm so glad we did. We had a tour with just two other kind people. The tour guide, Frankie, I think his name was, was so lovely and knowledgable. He was a local of the region and knew everything about it. The link for our tour is here. It was amazing! Baalbek Small Tour. (I get no kickback for bookings)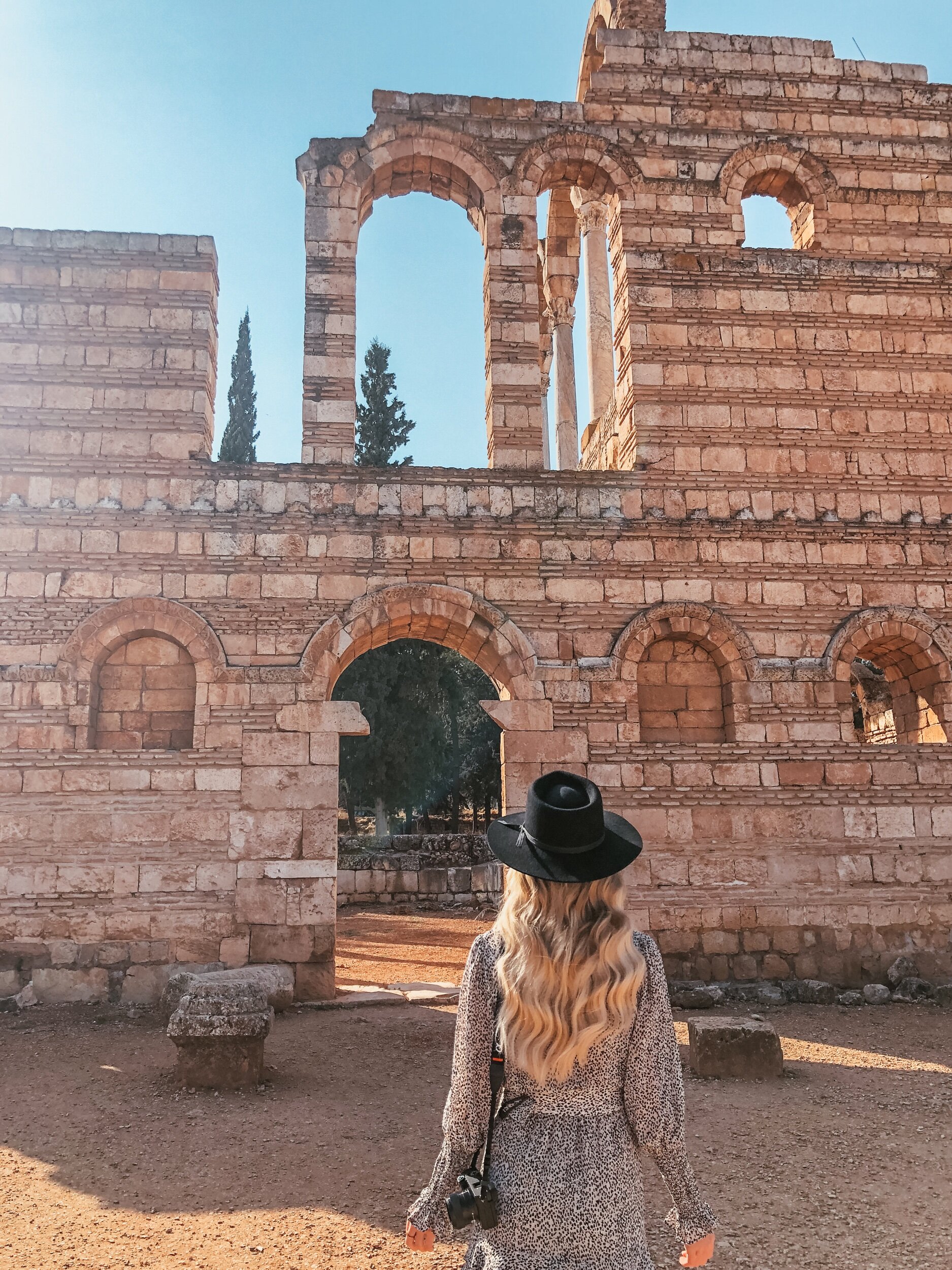 It was crazy that when we went to Anjar, we were just 3km or 5 miles from the Syrian border. Anjar and Baalbek are two Roman ruins. Baalbek especially was one of the most, if not the most impressive Roman ruins I've ever seen. It is world-famous and rightfully so.  If you have been to Rome, I would say this is up there with the Colosseum. It's enormous and has been preserved very well. The details in the stones are so intricate. It's amazing how they built this.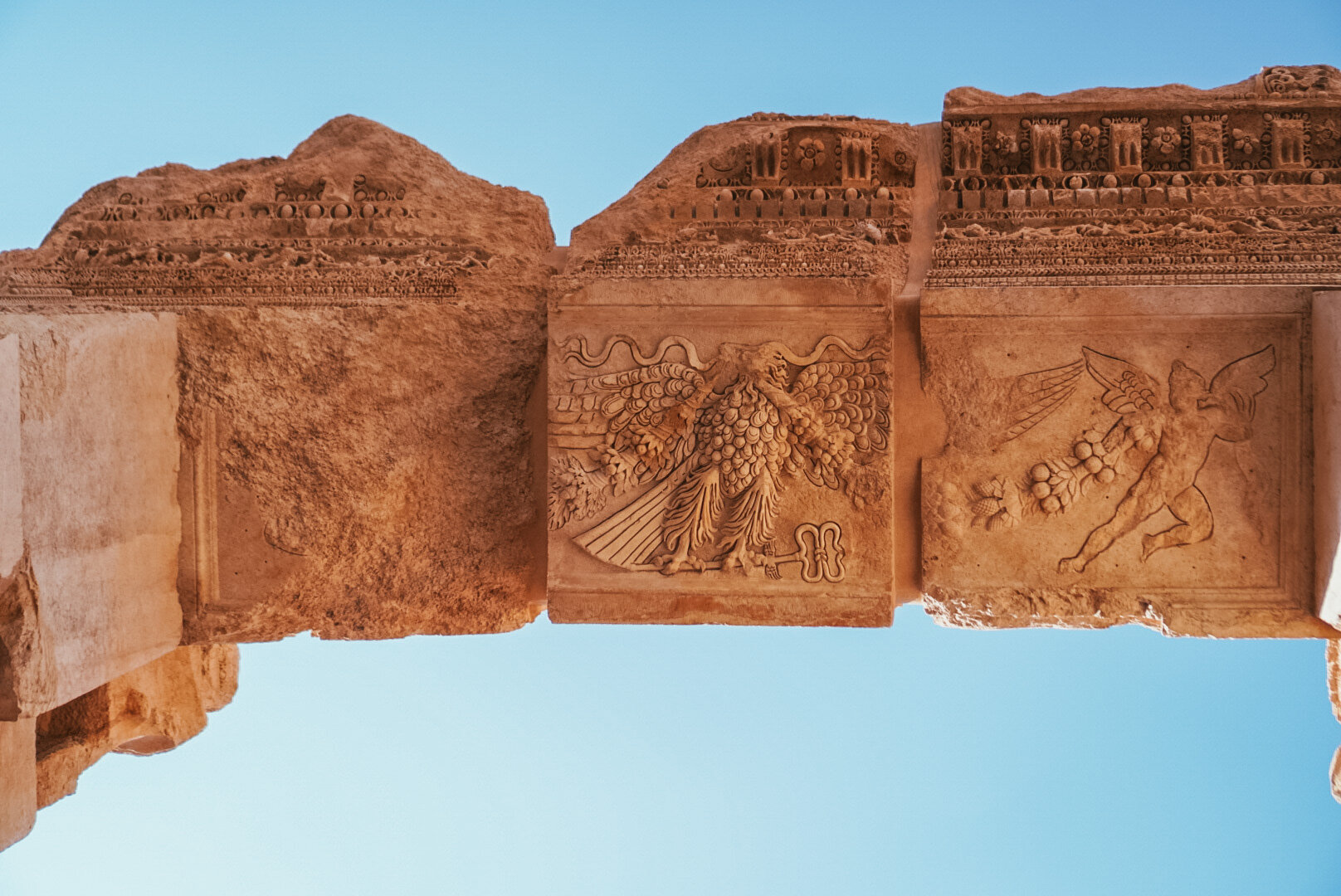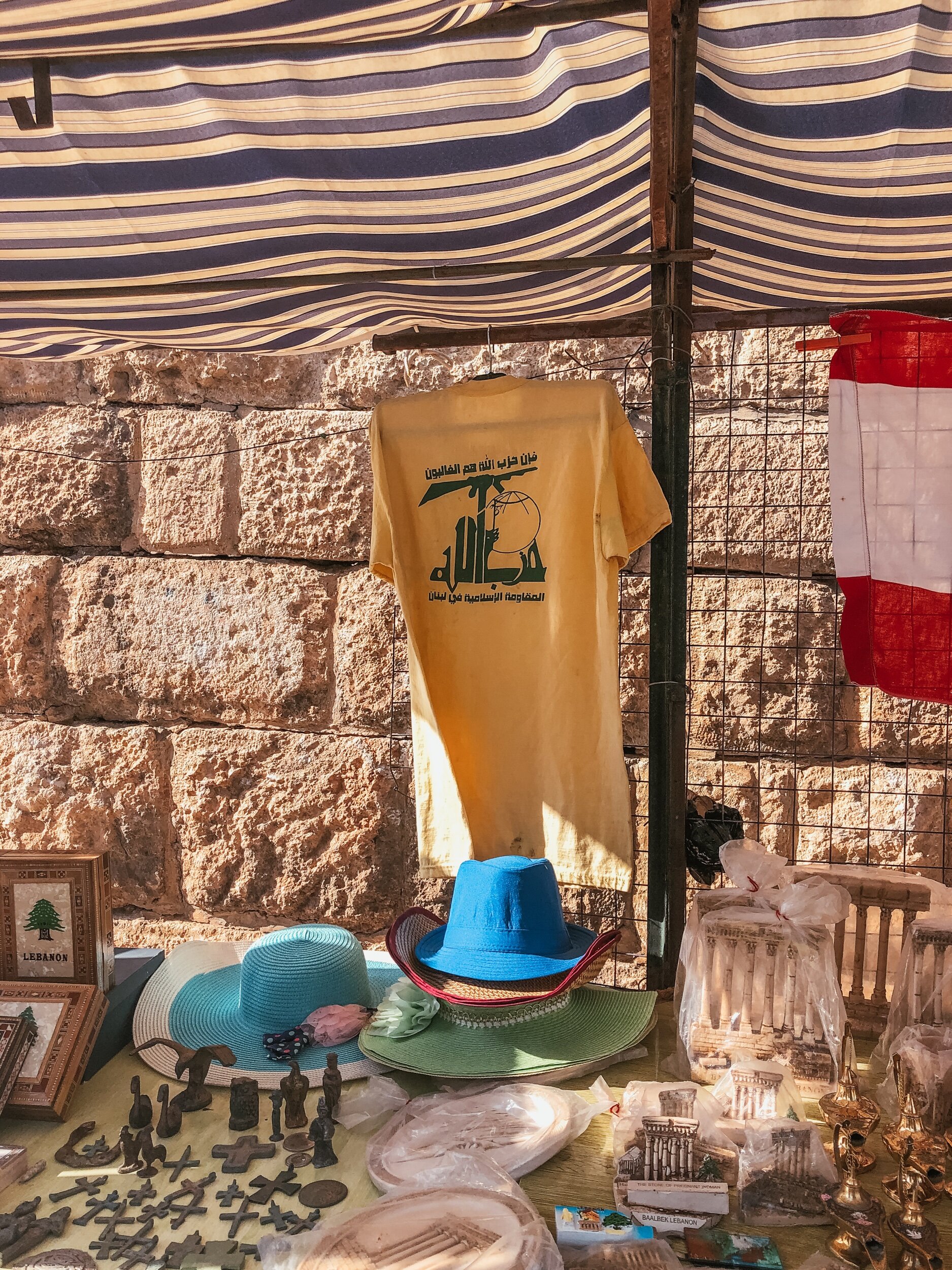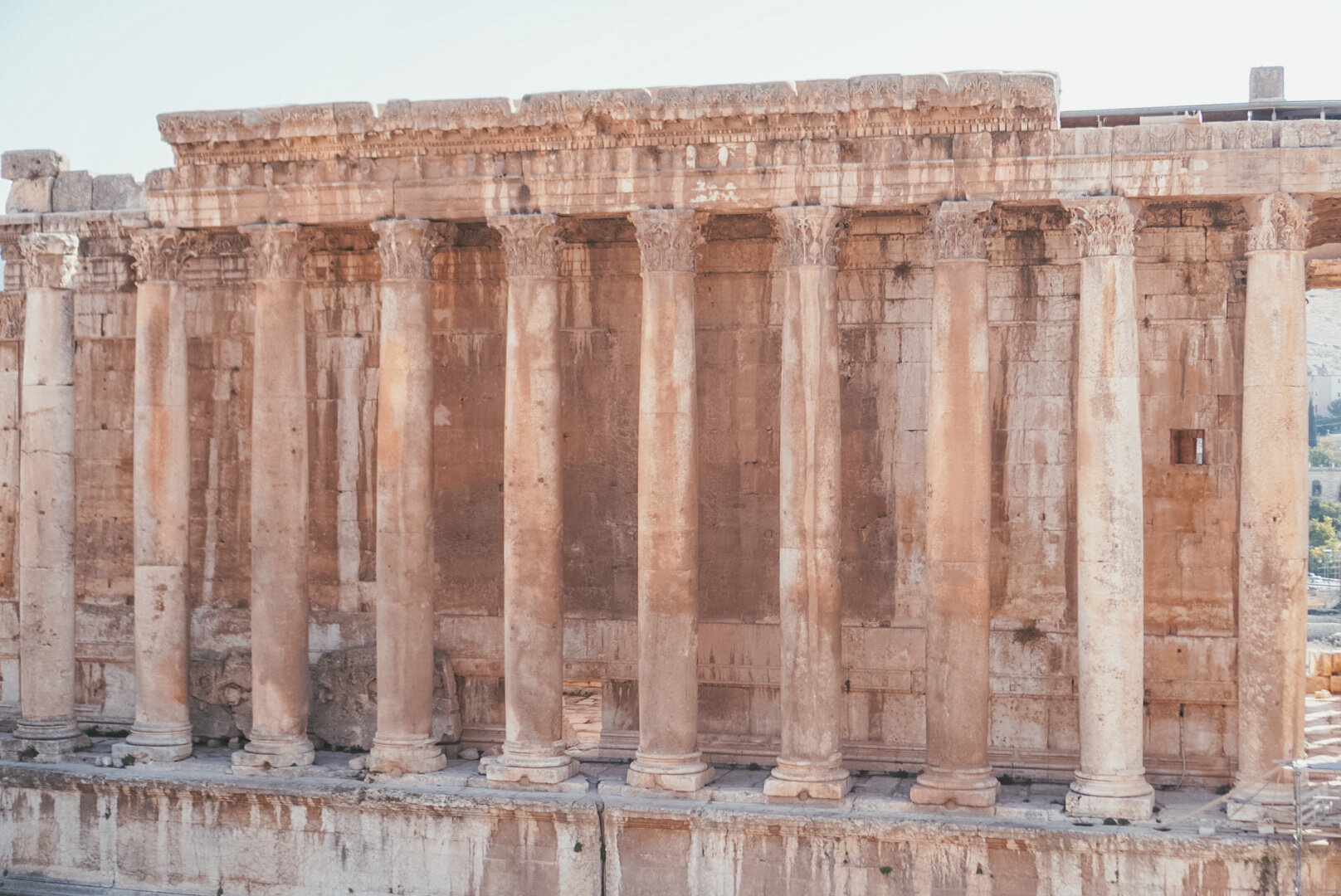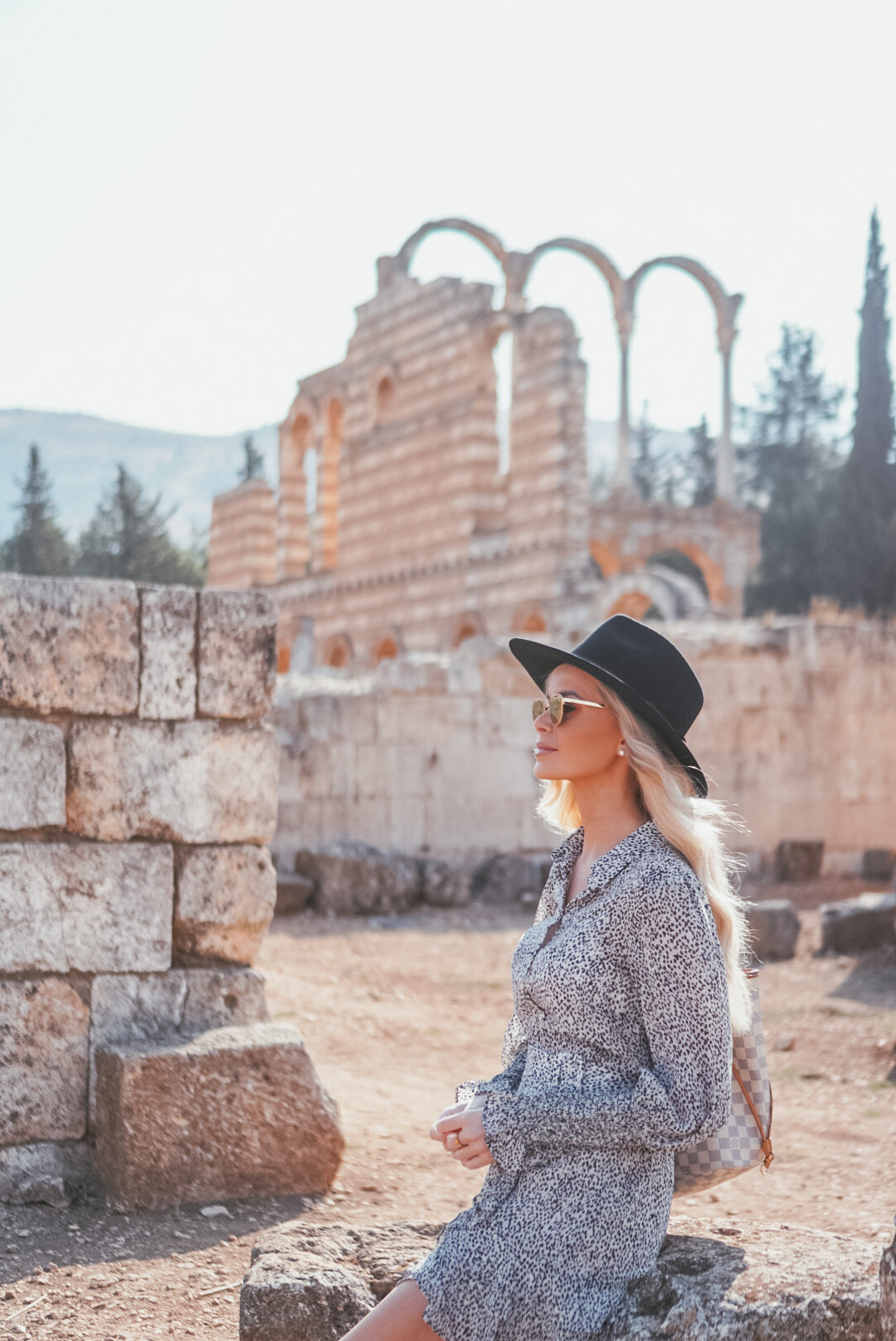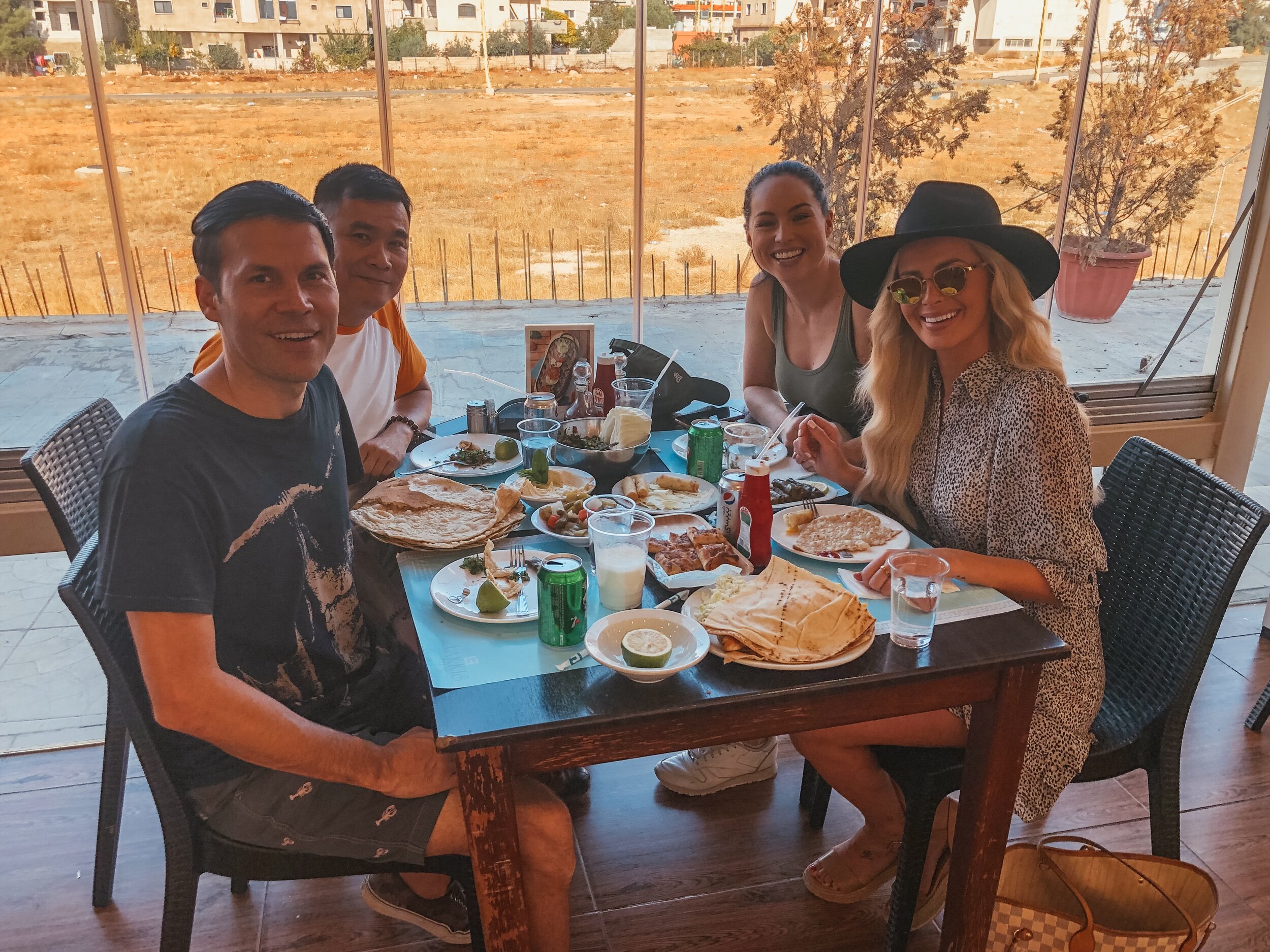 We stopped at a fantastic lunch place as well and got to try all of the local food in the region. The region is really known for its food. I felt incredibly safe the entire time, with zero issues. Everyone we met along the way was so lovely. We were in the region of Hezbollah. Also, you can buy shirts and flags, etc. Obviously, we didn't, but it was interesting to see and be in an area where they reside and still seeing how peaceful it seemed. It's very odd sounding, I know. We drove by some refugee camps, and I couldn't help but feel so sad for them, but it's nice to know that Lebanon is a safe haven for them.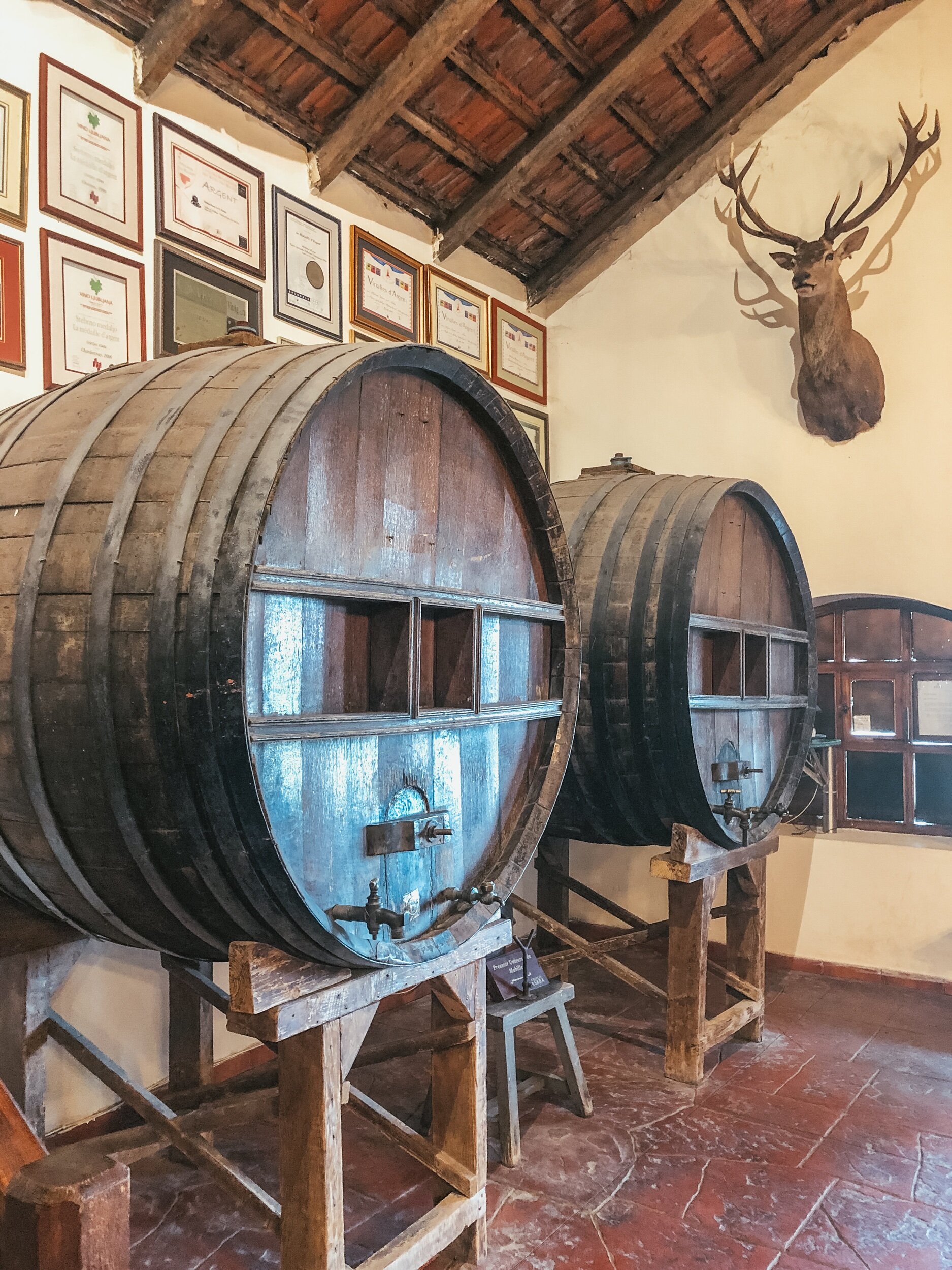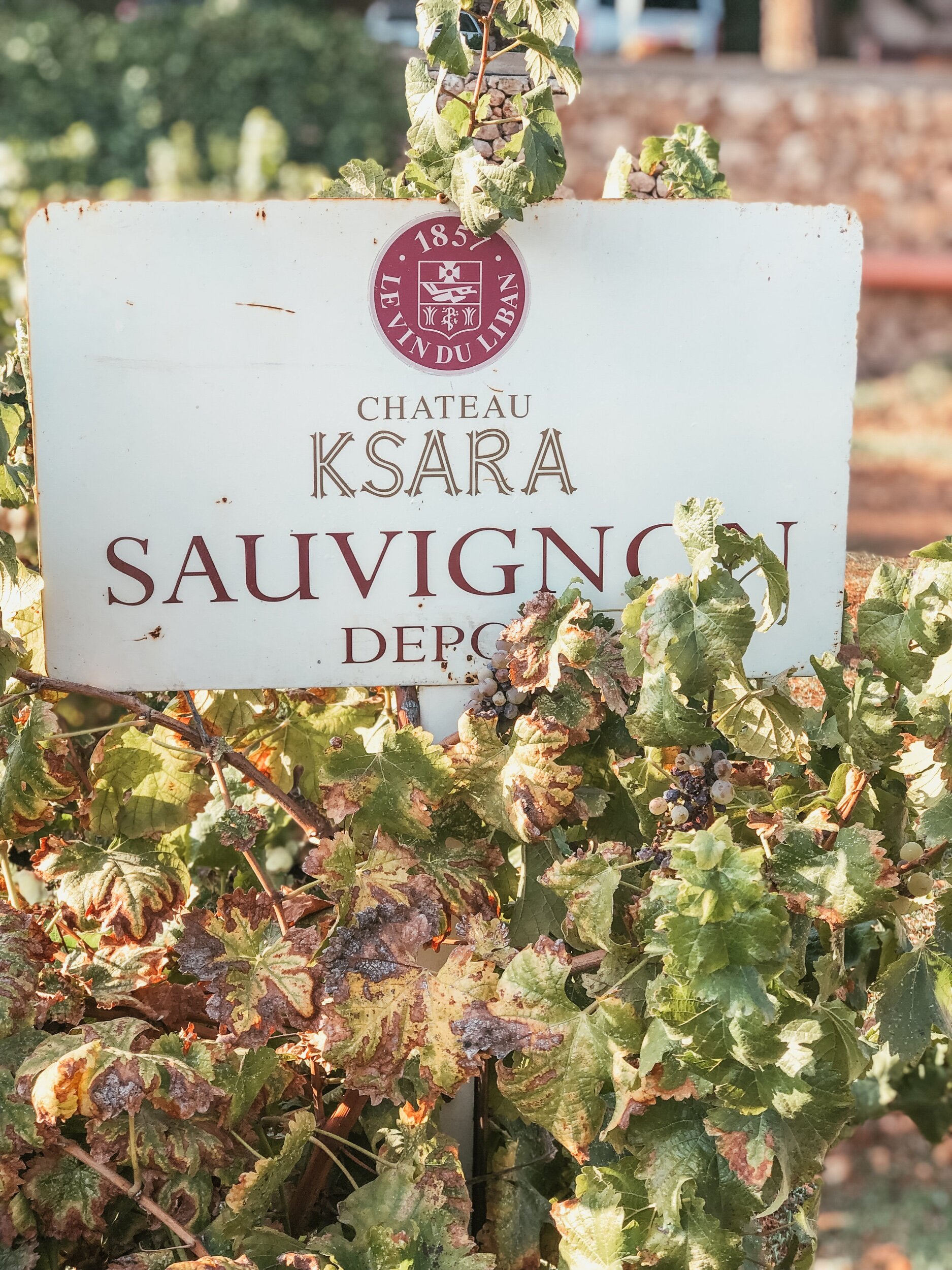 Lastly, we stopped at Ksara winery. We had a short tour of the winery and cellars and got to do a quick tasting. It was really lovely, and the staff was excellent. I would highly recommend this tour or any tour there. I wouldn't attempt to take a rental and go yourself. It's good to have a local and someone who speaks Lebanese Arabic. Do not miss this tour as Baalbek was indeed something special! Do not let the warnings or media scare you out of going. As the Four Seasons said, they wouldn't be sending guests if it were dangerous. Make time for this. The tour was around 100 bucks, including lunch and transport. Enjoy it! You'll learn so much and get epic photos.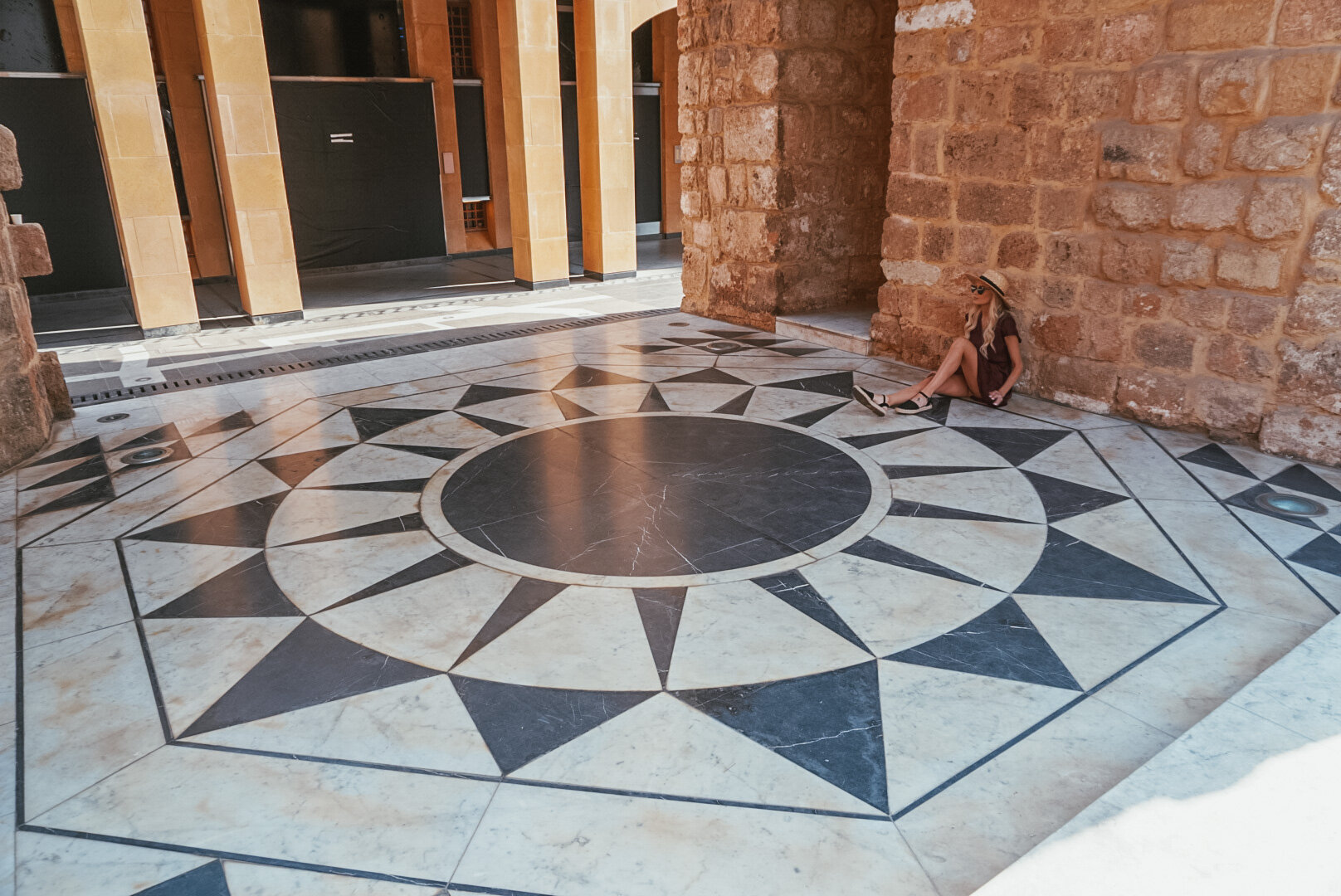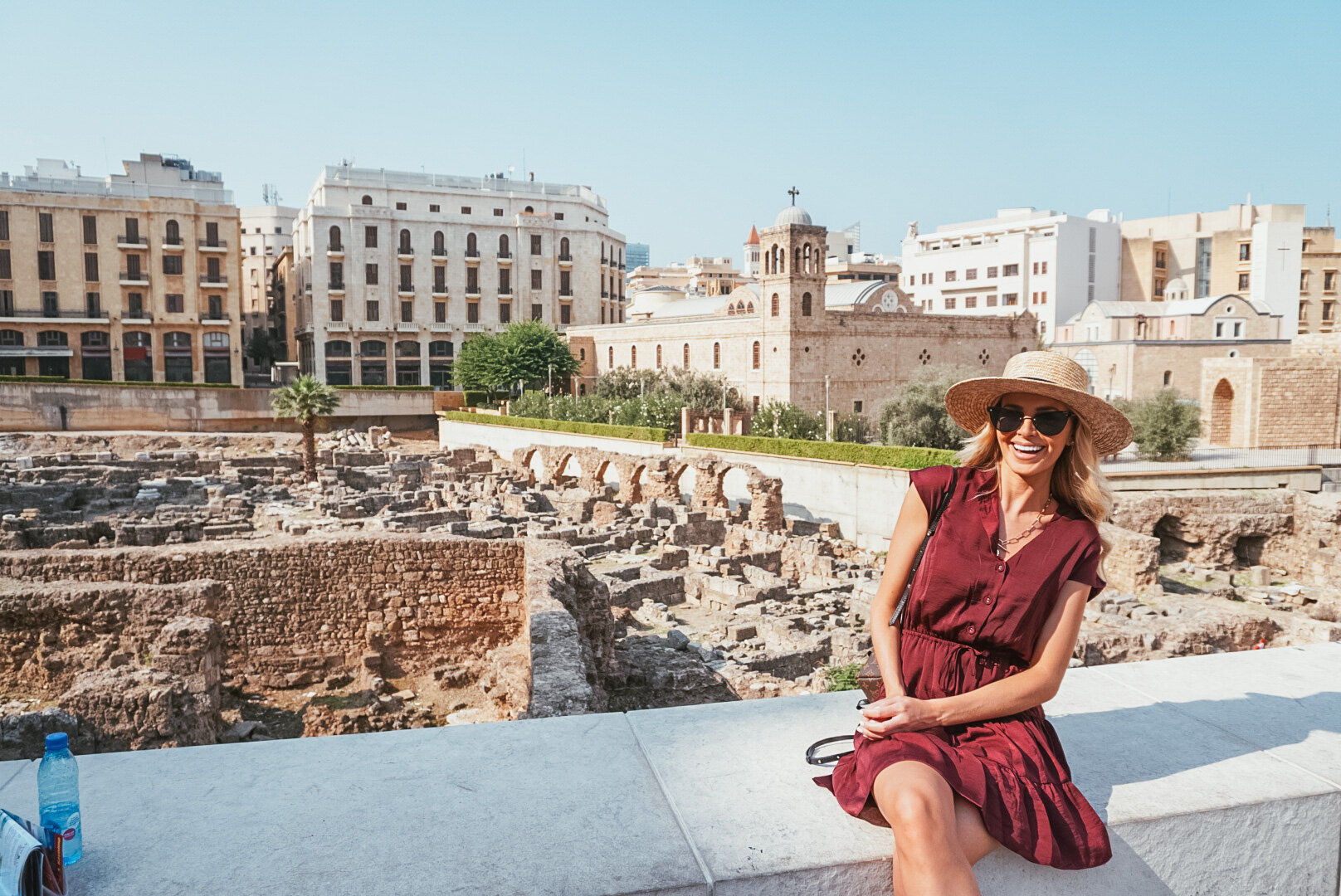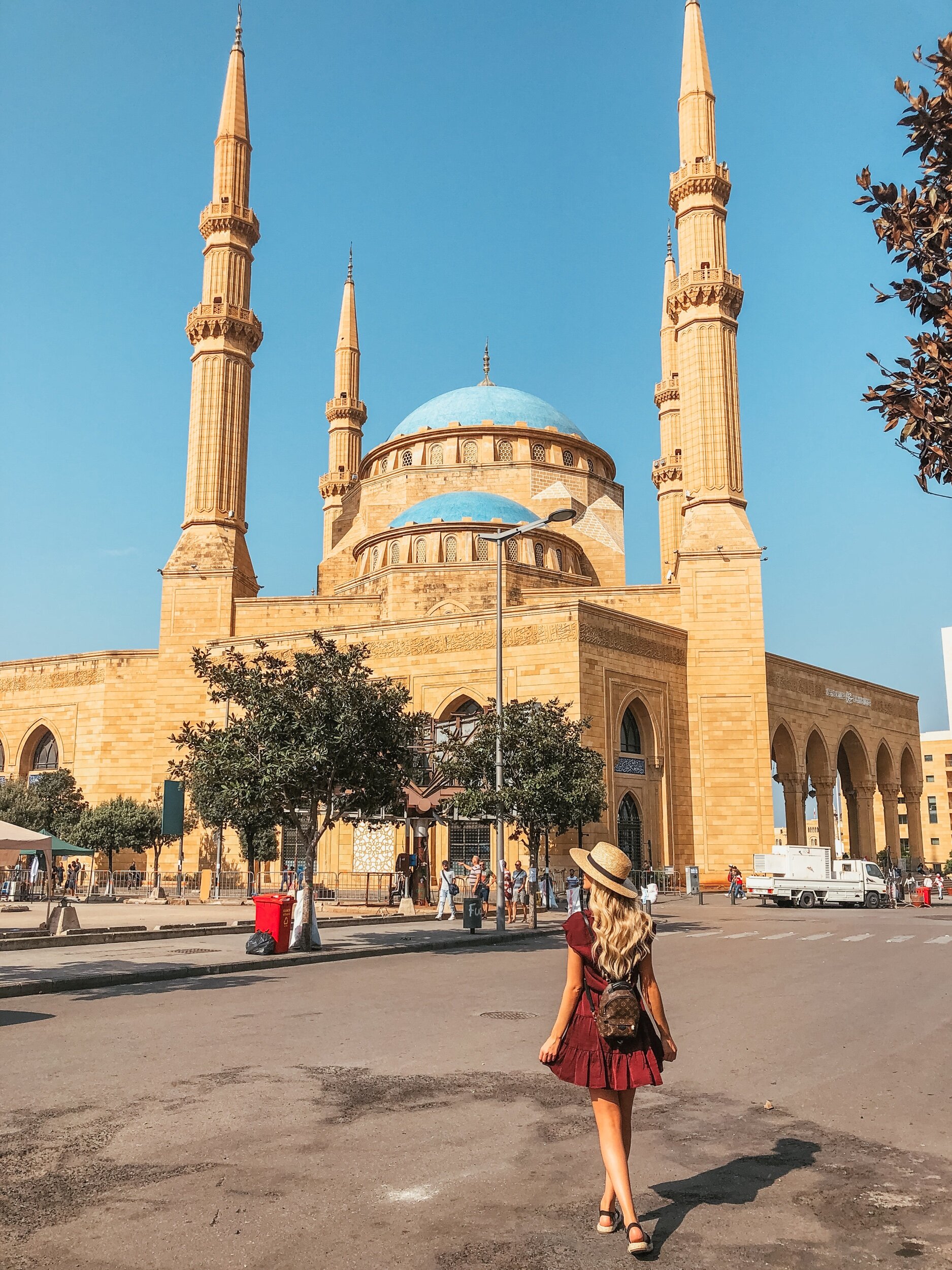 7.    Walk around downtown Beirut and Hamra. There are little cute churches and mosques to see. I would take a stroll down to Place de Martyrs. This is where some peaceful protests were happening. We then walked over to Mohammed Al-Amin Mosque. It's huge and awe-inspiring. From there, you can see the Roman baths and the Greek Orthodox Cathedral of Saint George. Beirut is totally safe to walk around, and Ash and I saw all of the sites while also walking through the Beirut souks or shops. There is a lot of shopping here and cute little markets. We loved seeing the locals cooking live on site and also selling their products. We got to try somme really incredible things. There really is a shop for everyone here. Just walk around the city and start admiring the East Meets West architecture and buildings. It's really a cool city.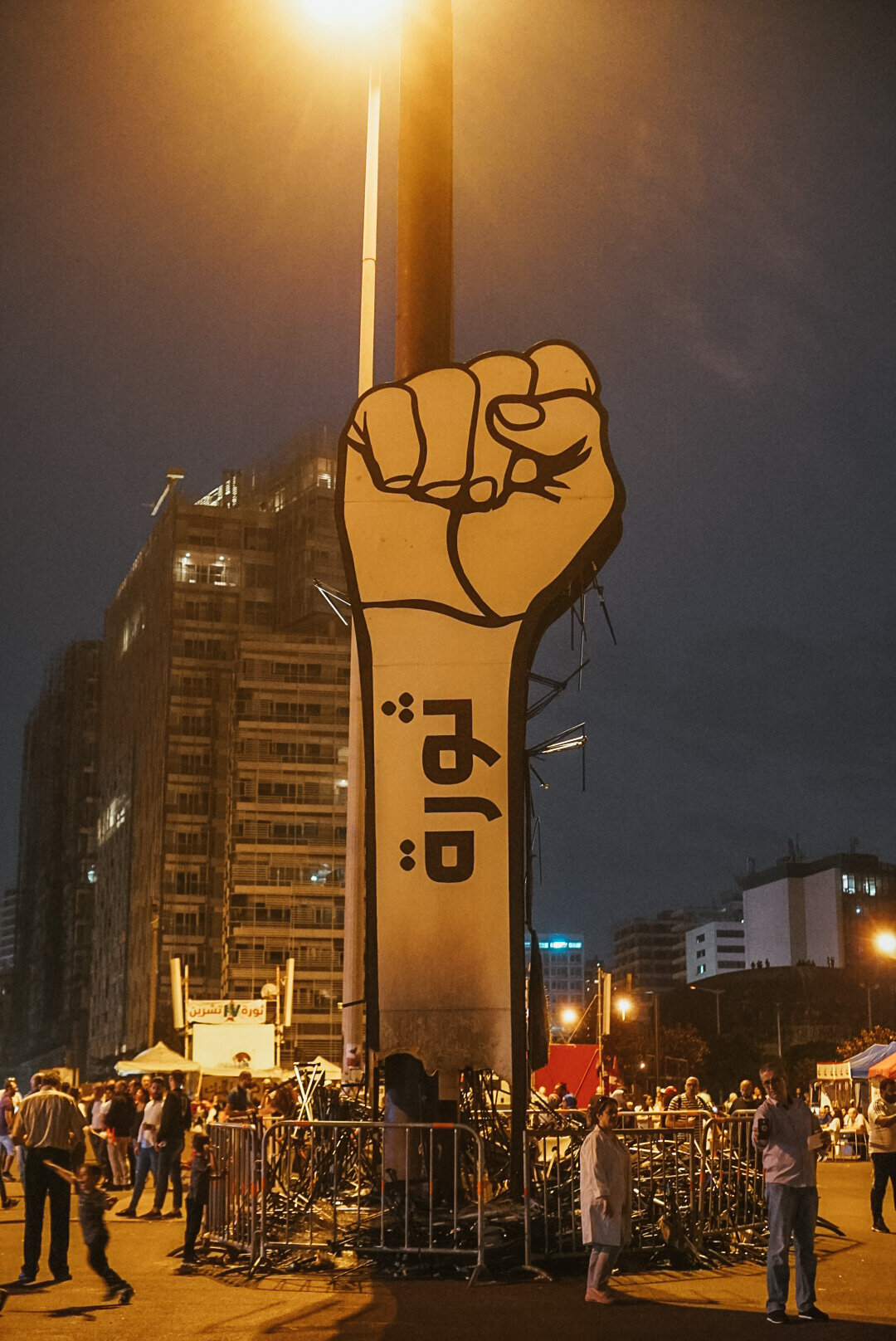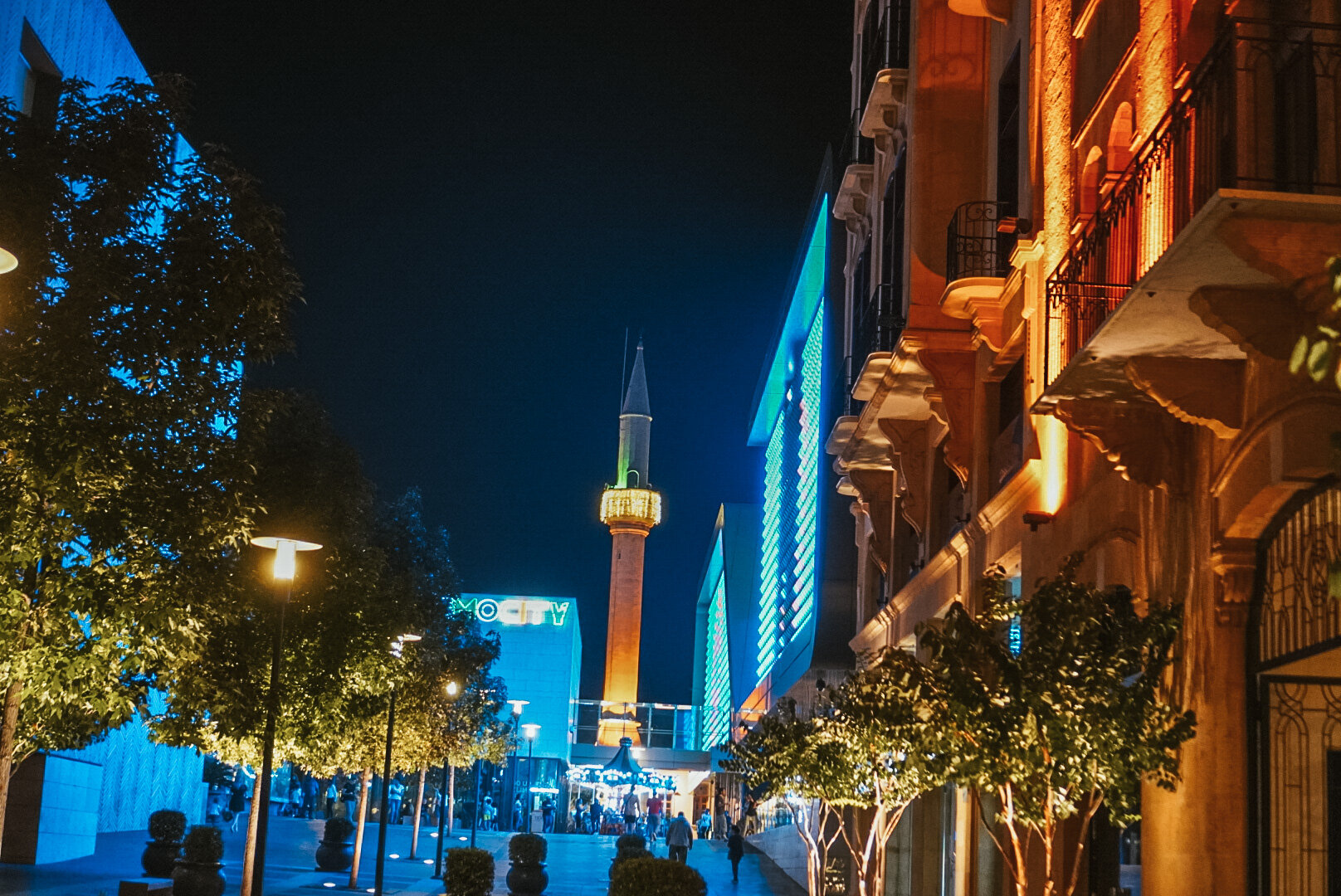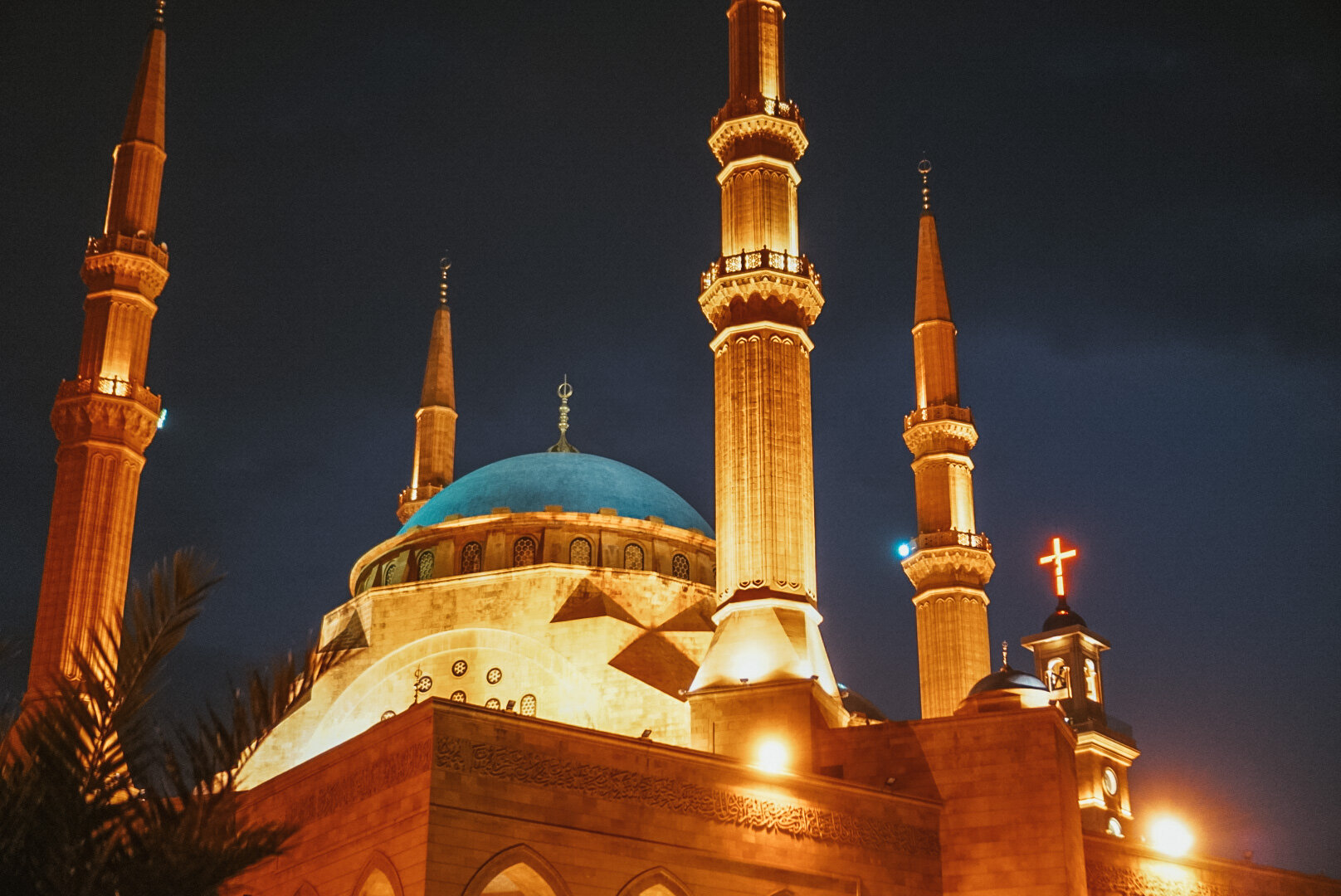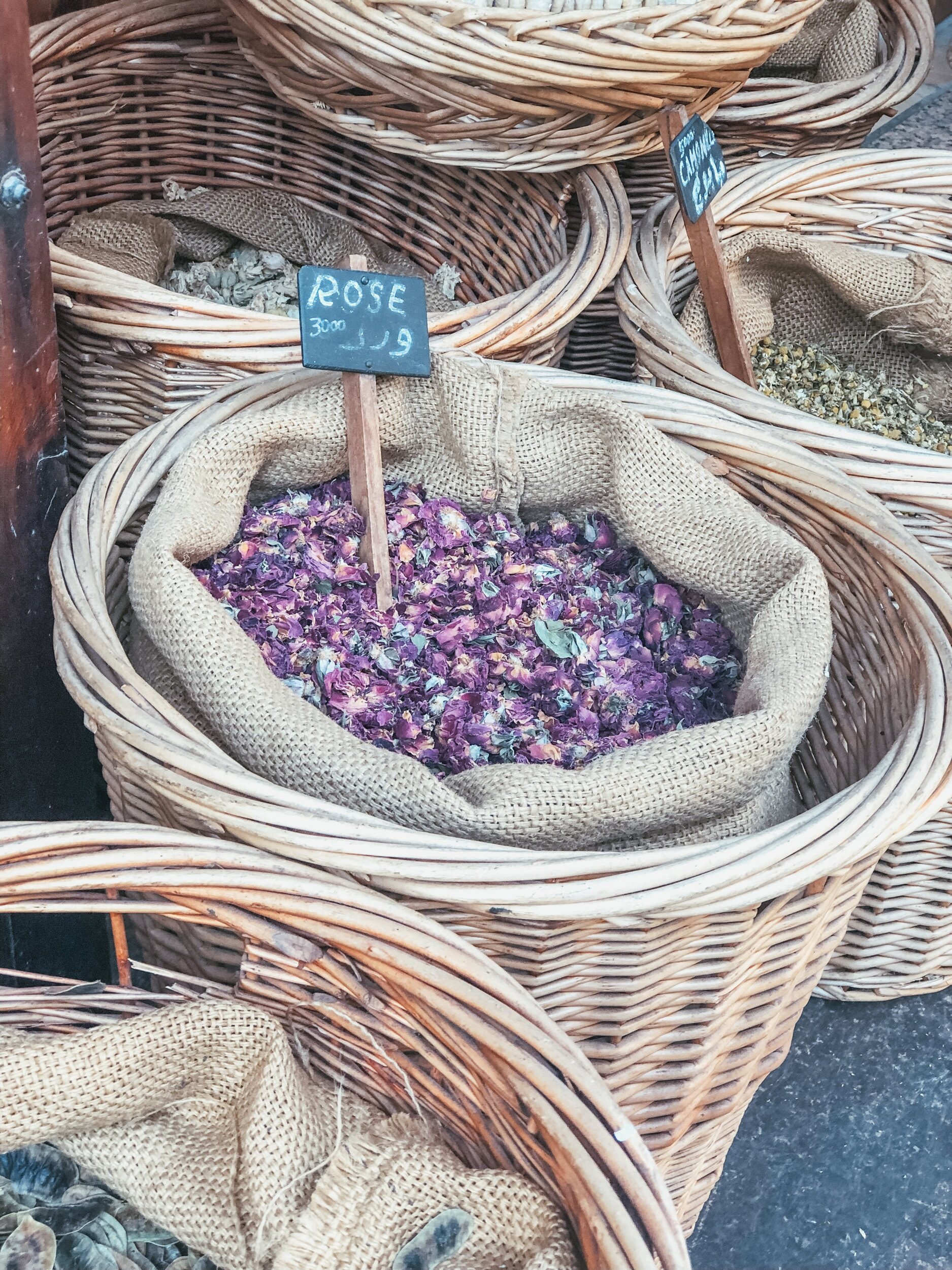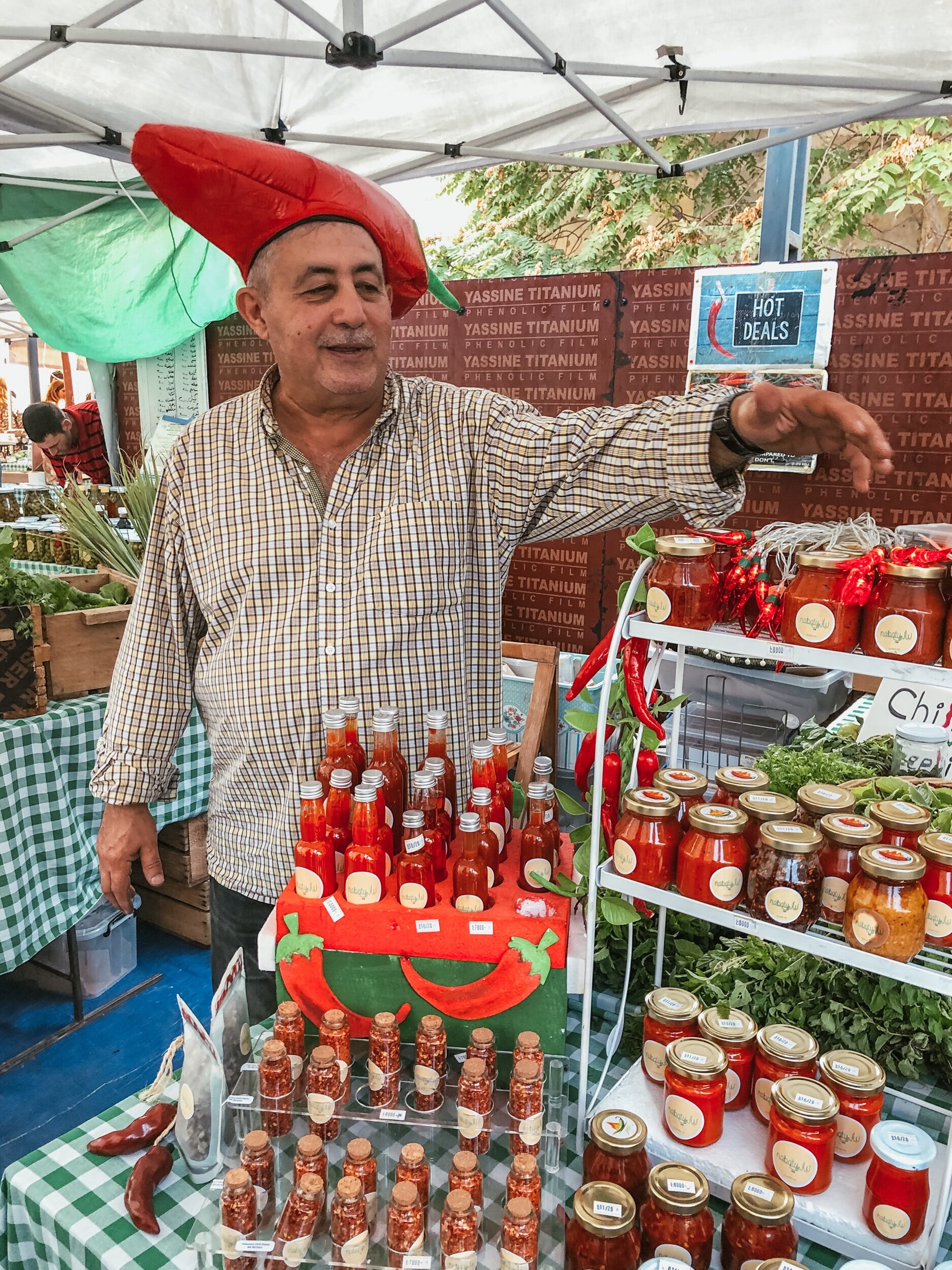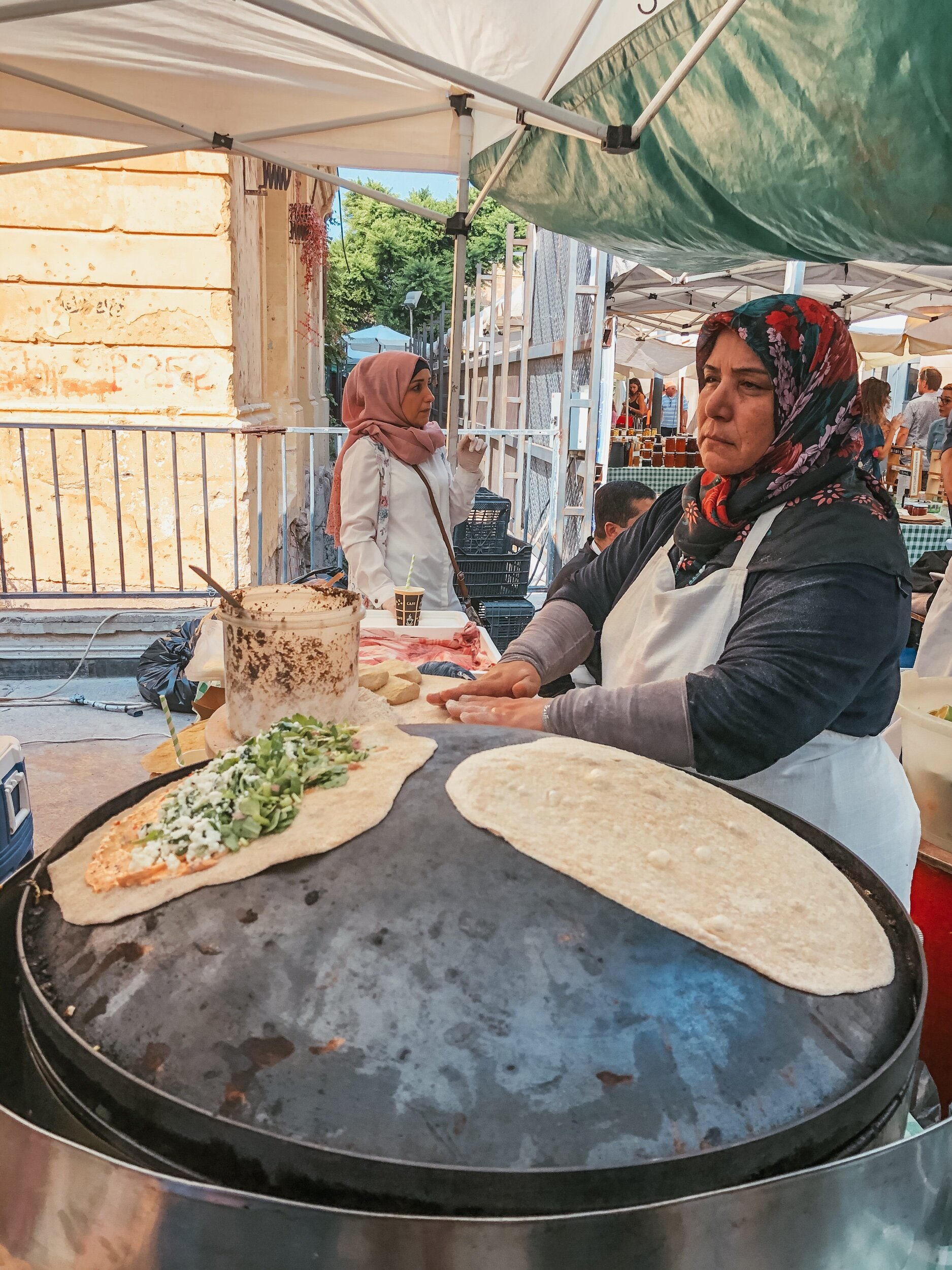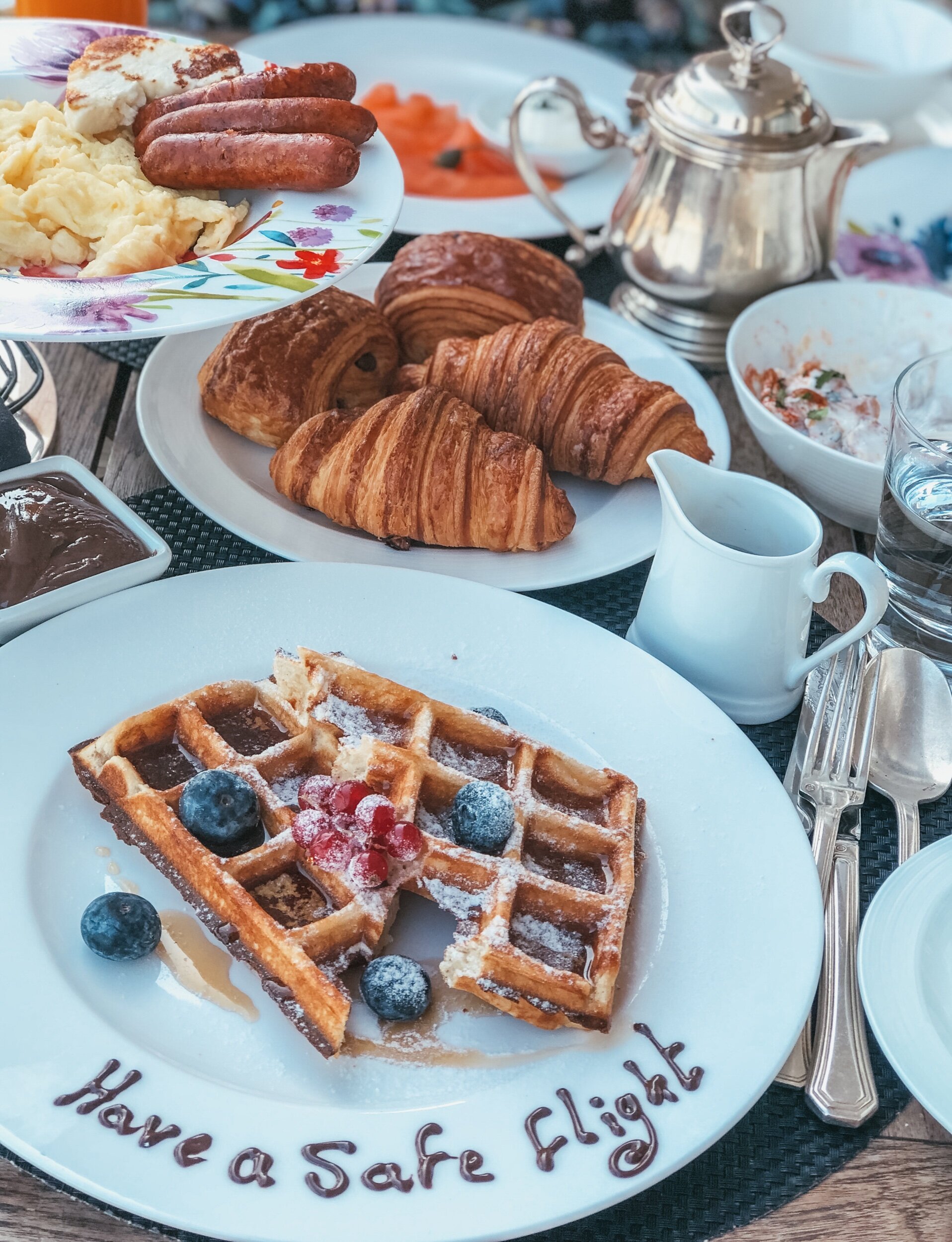 8.    Eat eat eat! My lord, I really didn't expect it, but Beirut had the most amazing food. After I left and continued to travel around the Middle East, I kept missing the food in Lebanon. It's so delicious, and all the restaurants we tried were great. There are some charming cafes and some really yummy dinner spots. We ate a few times on Zaitunay Bay. The food is cheap here as well, so eat up. You will just love it. One of my favorite things about Lebanon was the terrific food. Vegetarians, don't worry, you won't be disappointed. So many of the local dishes are meat-free. The Hummus and tabbouleh were just exquisite! Yummy! Don't forget the wine! Also, how could I forget? You better smoke some hookah here! It's a serious past time for the locals, and great for relaxing and people watching while doing it.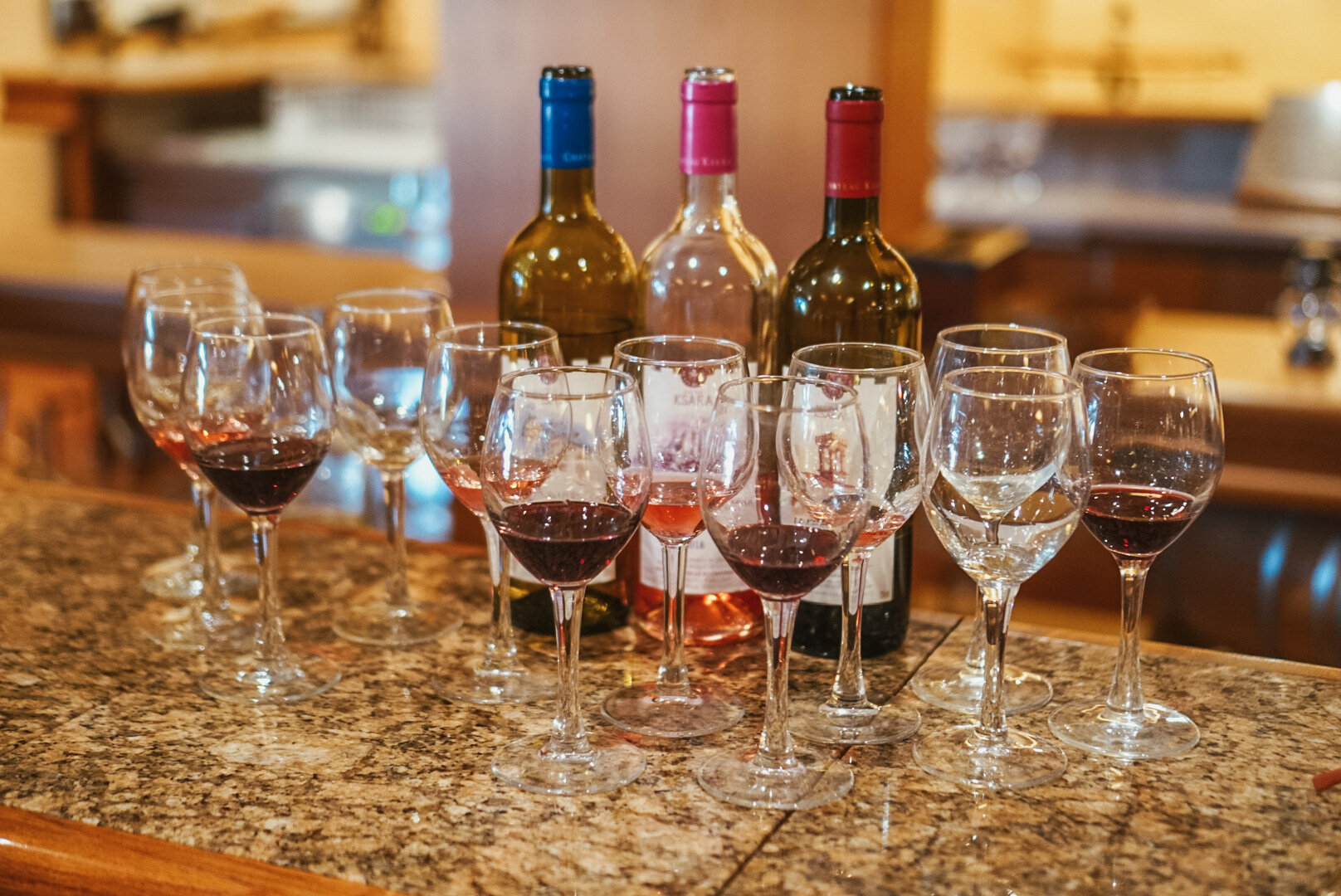 A few restaurant/Cafe recommendations for Beirut. 
For Breakfast: 
Blanca café
Bartartine
Dar Bistro and Books
Home Sweet Home Café
Enab Beirut
Aaliya's Books
Lunch/Dinner
Em Sherif
Liza
Mosaic
Leila
Al Falamanki
Society
Al Mandaloun
Indigo on the Roof
Nour
Salt
Urbanista
Bay Rock Café
Villa Badaro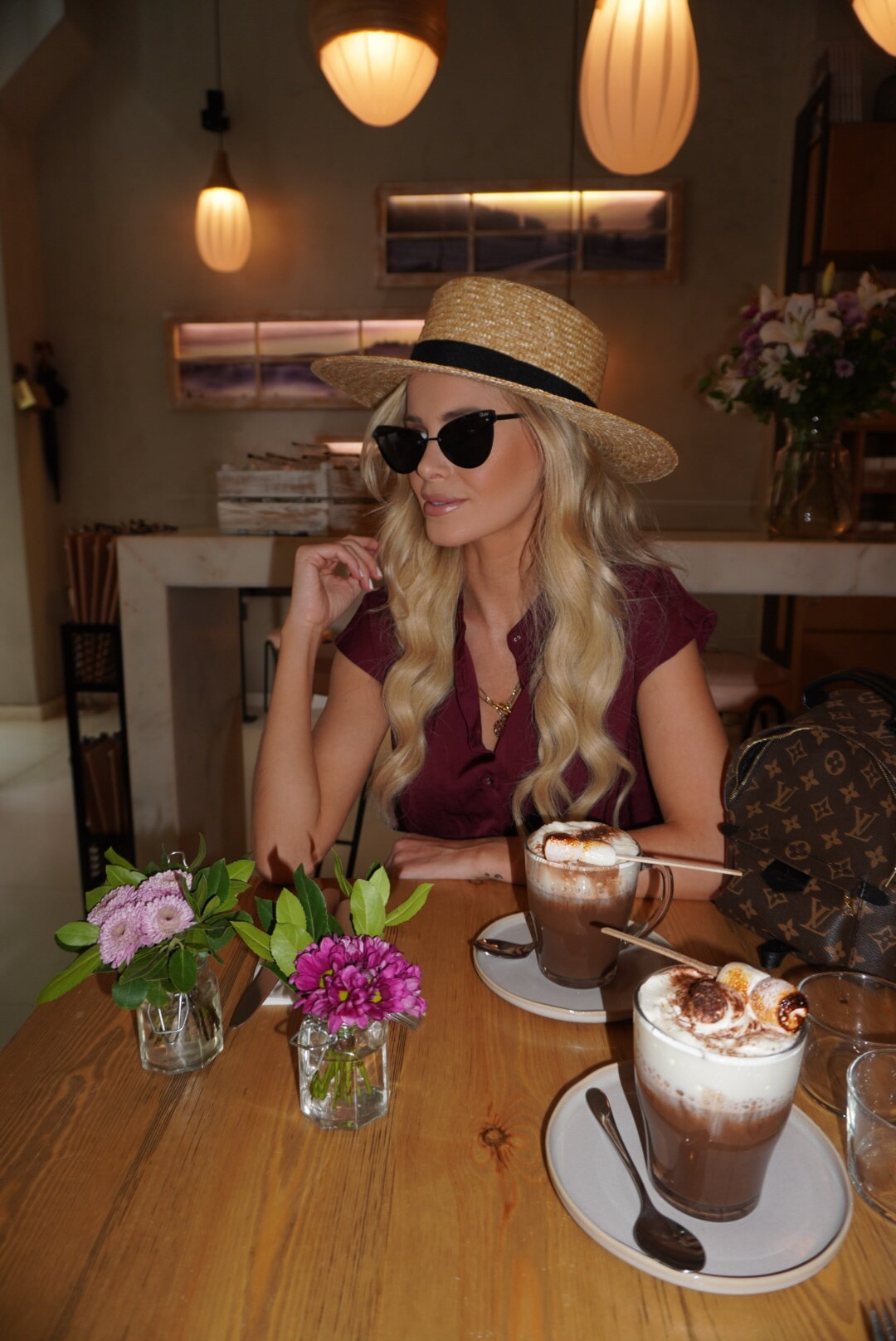 9.    Take a day trip to the captivating natural beauty of Akoura, Mont  Liban.  A mountainous village in the Jebel region. This is full of hikes, waterfalls, stunning views, and great for any nature lover. There you can check out Al Rweiss cave. If you love hiking, then I suggest doing the Saydet el Habs cliffs for panoramic views of the historical city and natural beauty underneath. It's breathtaking. Check out the Akoura river and take a nice dip in the fresh blue water next to the lovely Akoura waterfall. Check out St. Peter and Paul Church, this one not your average church, but one carved into the rock. If you're really feeling adventurous, you can even camp here. The sunrise in the morning and stargazing will be well worth giving up the 5-star hotel accommodation for a night. It really is a nature lover's paradise. There is a lot of beauty out here, and some say it's a land of its own.
10.    Take a trip to Harissa. I mentioned it before as a day trip along with Byblos and Jeita Grotto. Harissa is the religious site to visit in the country. It homes The Lady of Lebanon or The Statue of the Virgin Mary. You can ride the cable car up and will have breathtaking views of the bay below while getting an actual spiritual experience. You can Uber here, or as I said above, do a day tour and knock off the three sites in one day. I strongly recommend that to save time and money.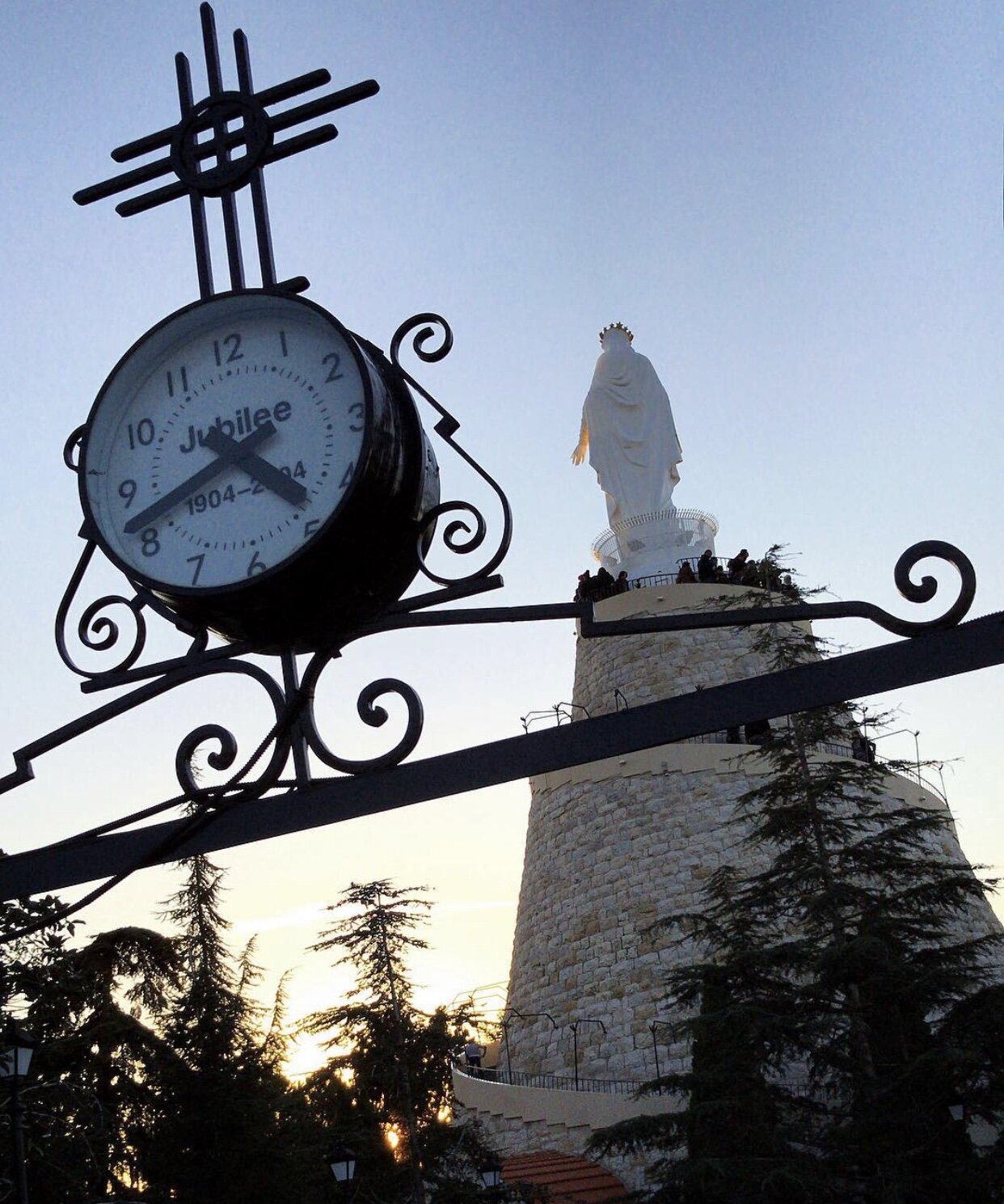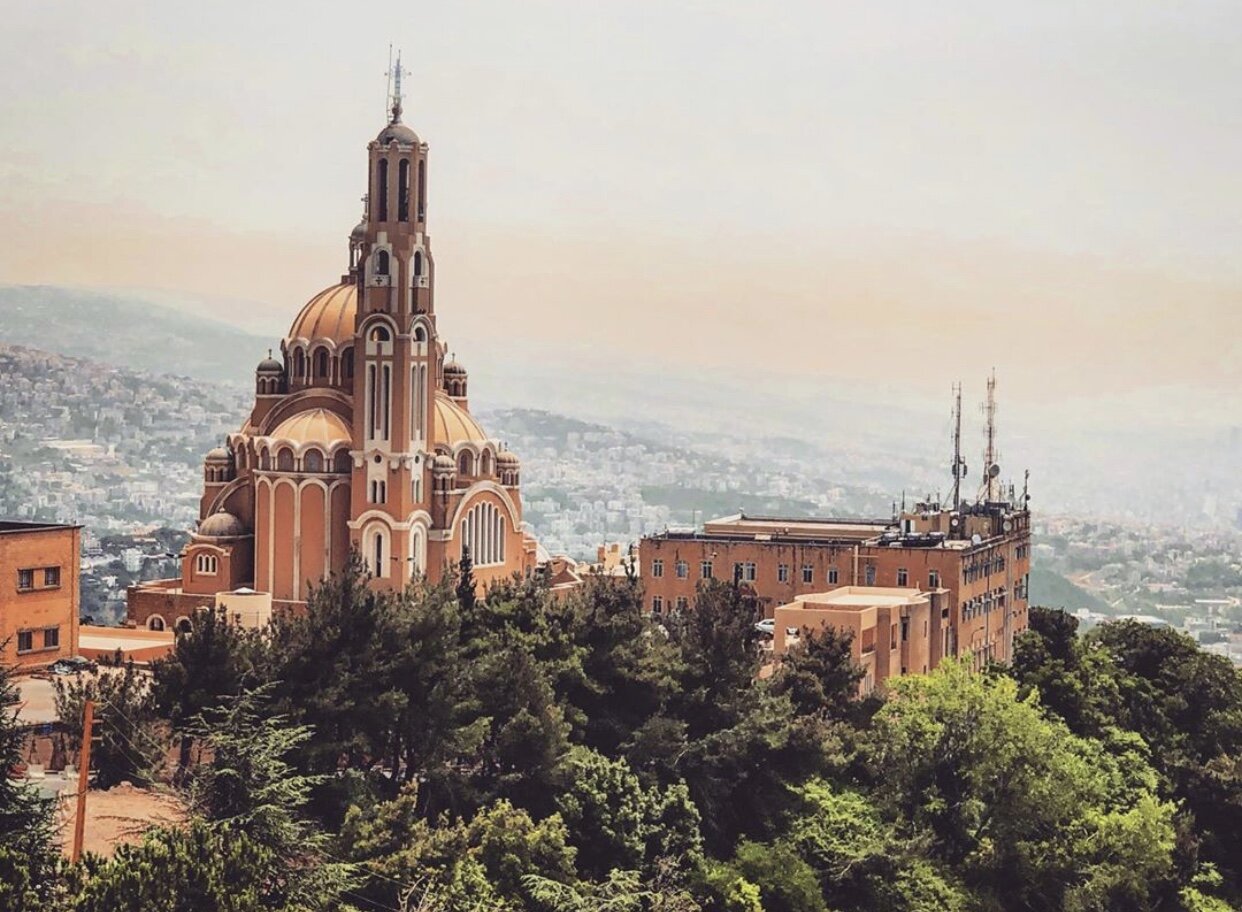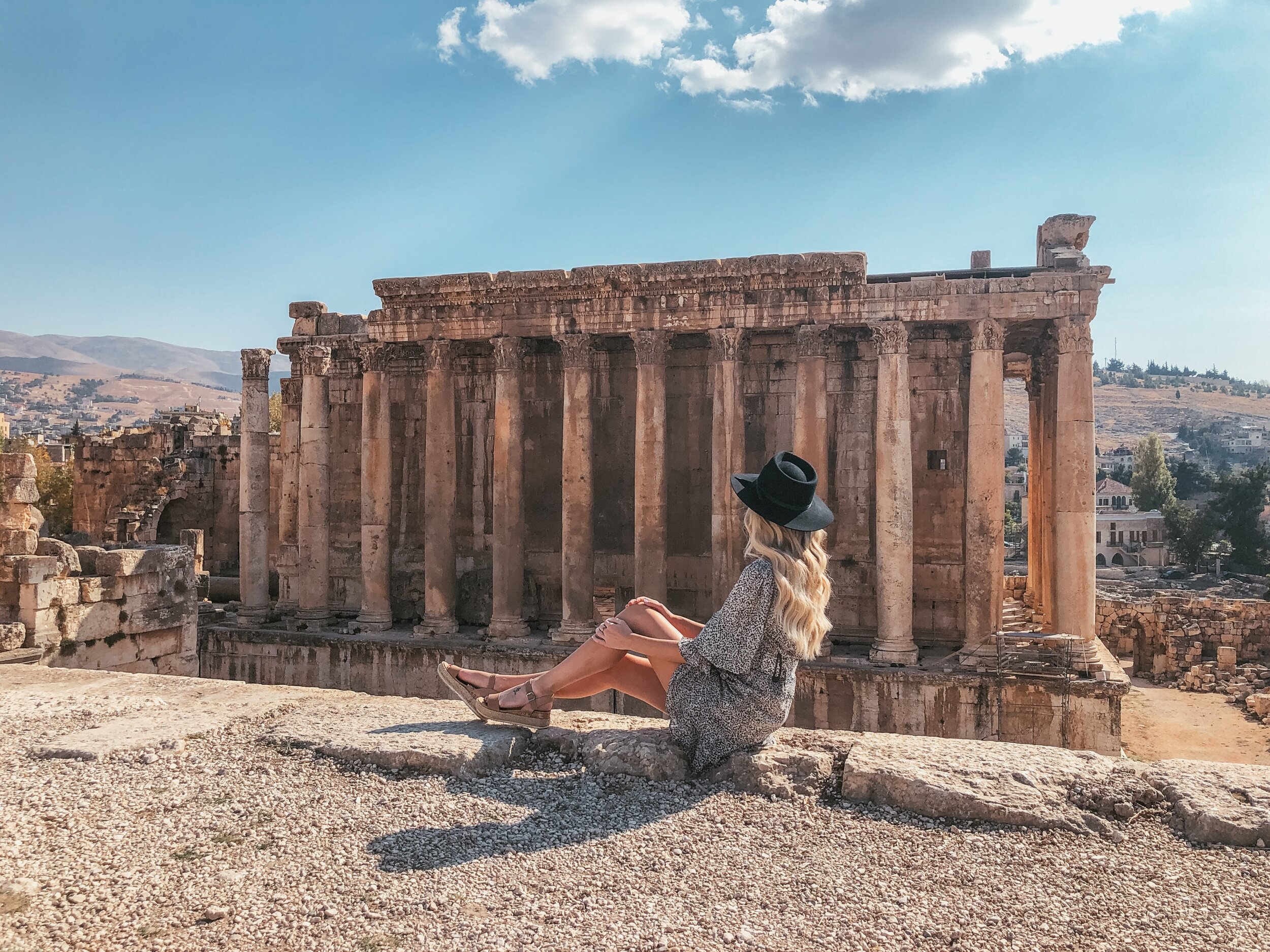 Lebanon is a beautiful country and Beirut is absolutely buzzing. It has so much beauty in all areas of the country and the most helpful people. For a country that has been through so much turmoil, you would sometimes never know. The people exude so much resilience and hope.
I really hope you take my advice and take a trip to Lebanon, it is easily one of the top countries I've had the pleasure of visiting. I also cannot stress that I felt completely safe here and found the people to be incredibly sweet and hospitable. I will definitely be back in Beirut, but until then, I will be hitting up as many Lebanese restaurants in LA as I can. Have fun!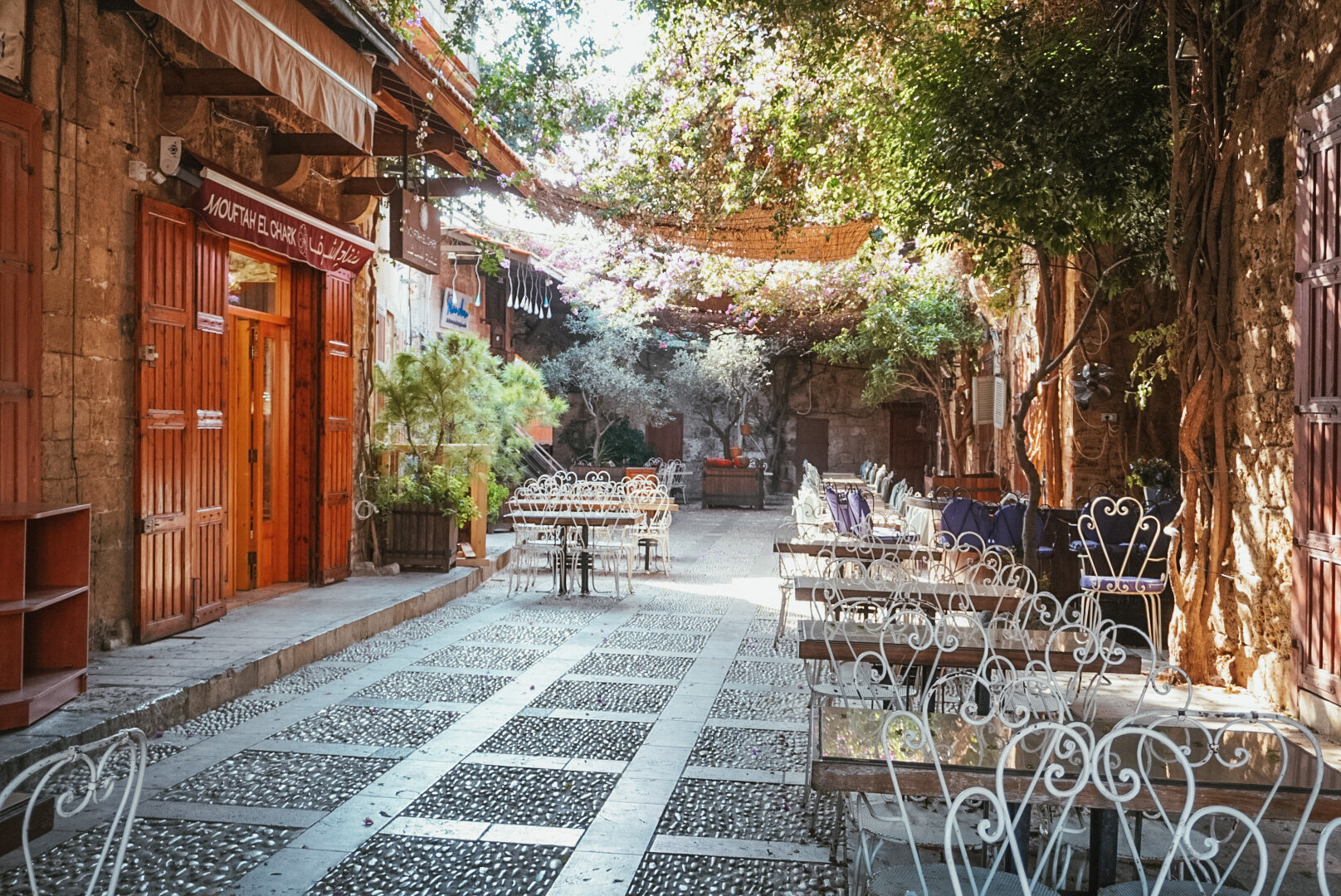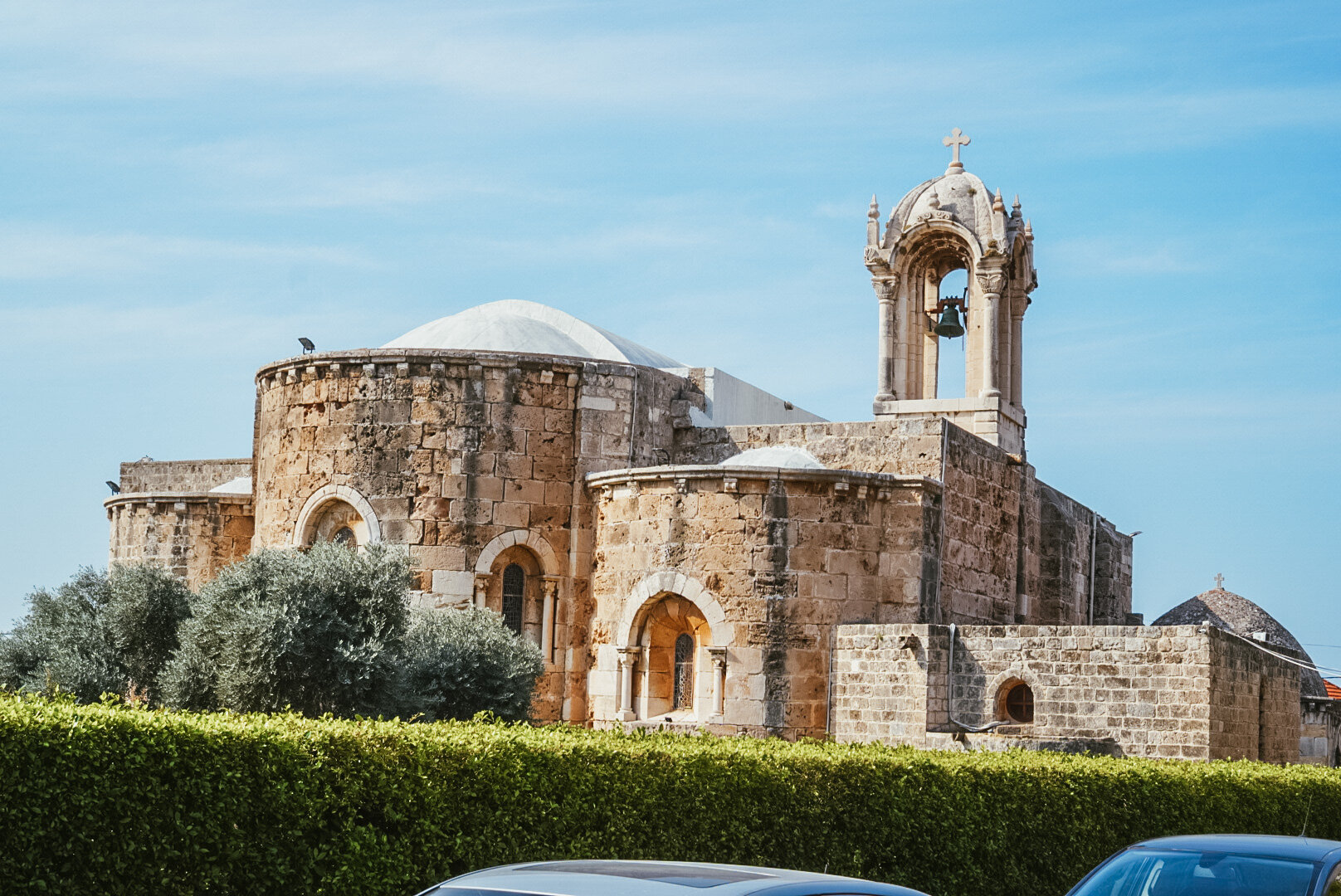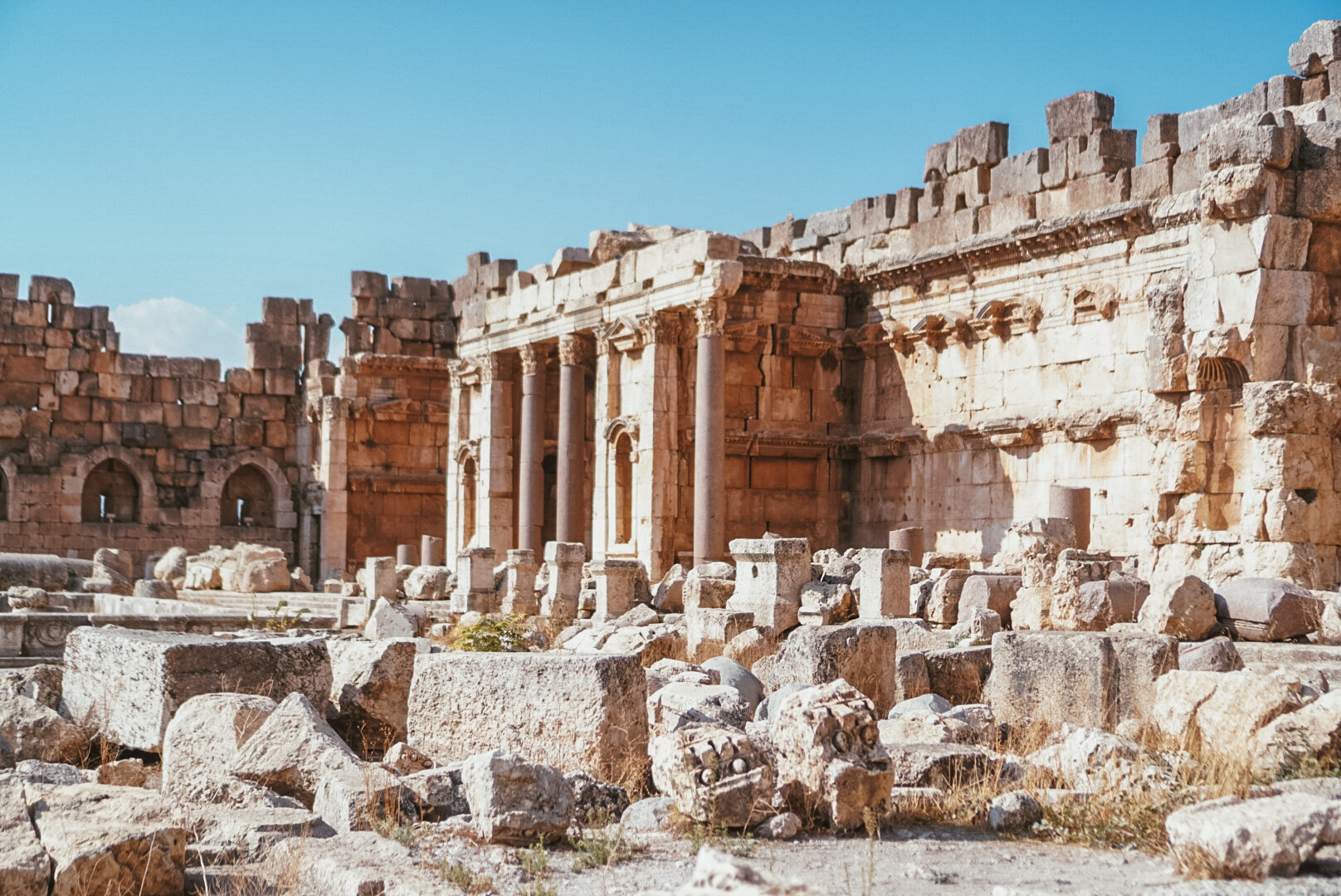 I've had some messages about visiting Lebanon and then other countries such as Israel. It is true that if you have been to Israel, you will not be permitted into Lebanon. That is if you have a stamp from Israel. Israel now no longer stamps your passport, so it shouldn't be an issue. I went to Lebanon before Israel to avoid any conflict. I then went to Israel, and it was fine. Yes, they did notice my stamps from Lebanon and questioned what I was doing there and who I knew, but after 15-20 mins and some interrogation, they sent me on my way. Many countries understand that many people just are tourists and truly into the history and culture of a place and not affiliated with any type of politics or religion of either place. Don't mention to Lebanese officials you will be visiting Israel, though. It's just not worth not being able to enter such a fabulous country.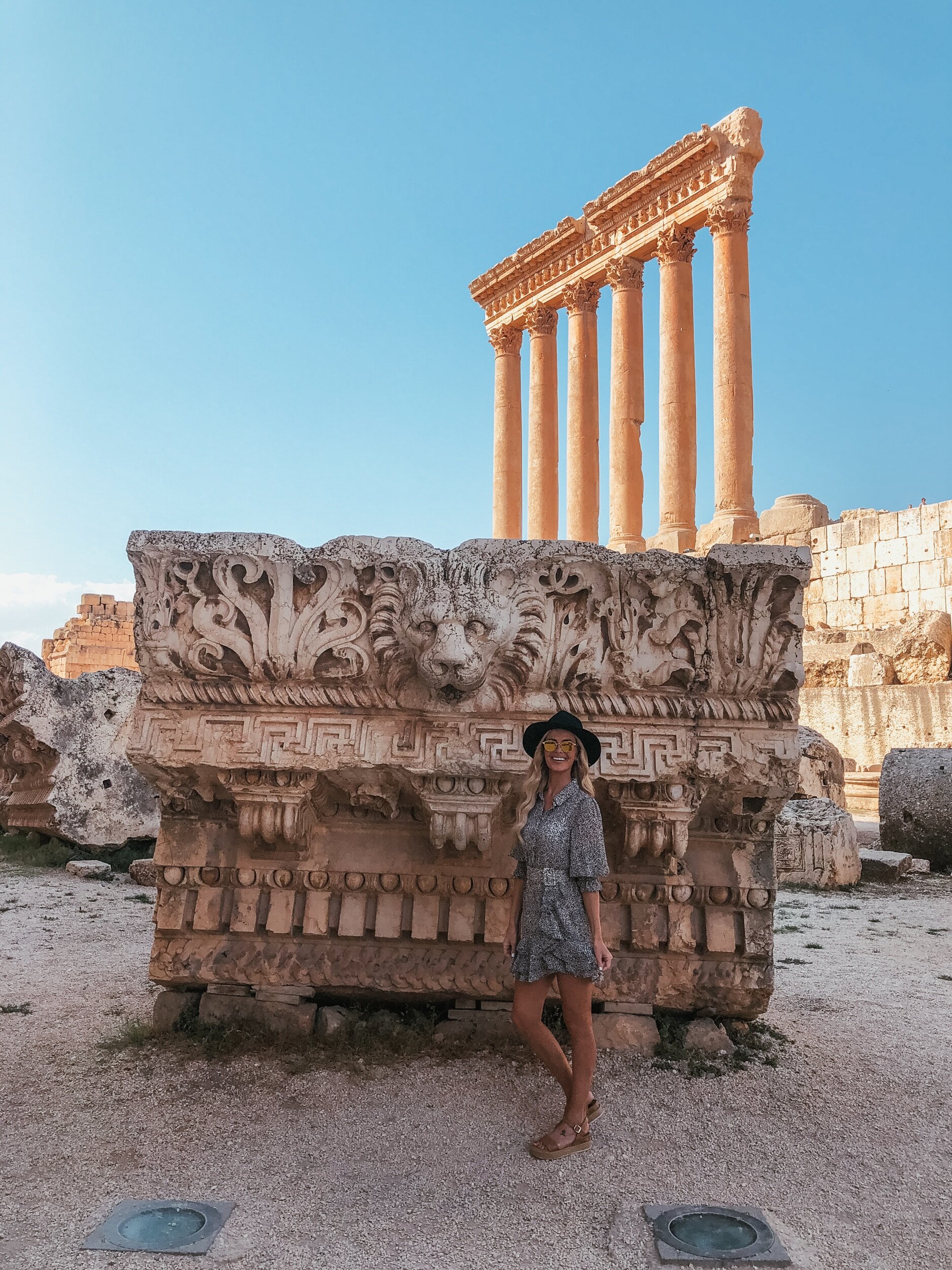 How to dress in Lebanon:
Believe it or not, Beirut is pretty Westernized. You can wear whatever you would like for the most part, and it isn't as strict as other Middle Eastern countries. I wore dresses with long sleeves, mostly. Or maxi dresses. I still like to be a bit modest there, but again it's not that strict, especially in Beirut. You don't even see the hijab worn much by women here until you get out in the more rural parts of Lebanon. If you want to be safe, just take a shawl with you. Don't stress it, though. I saw some Lebanese girls in skirts and tank tops.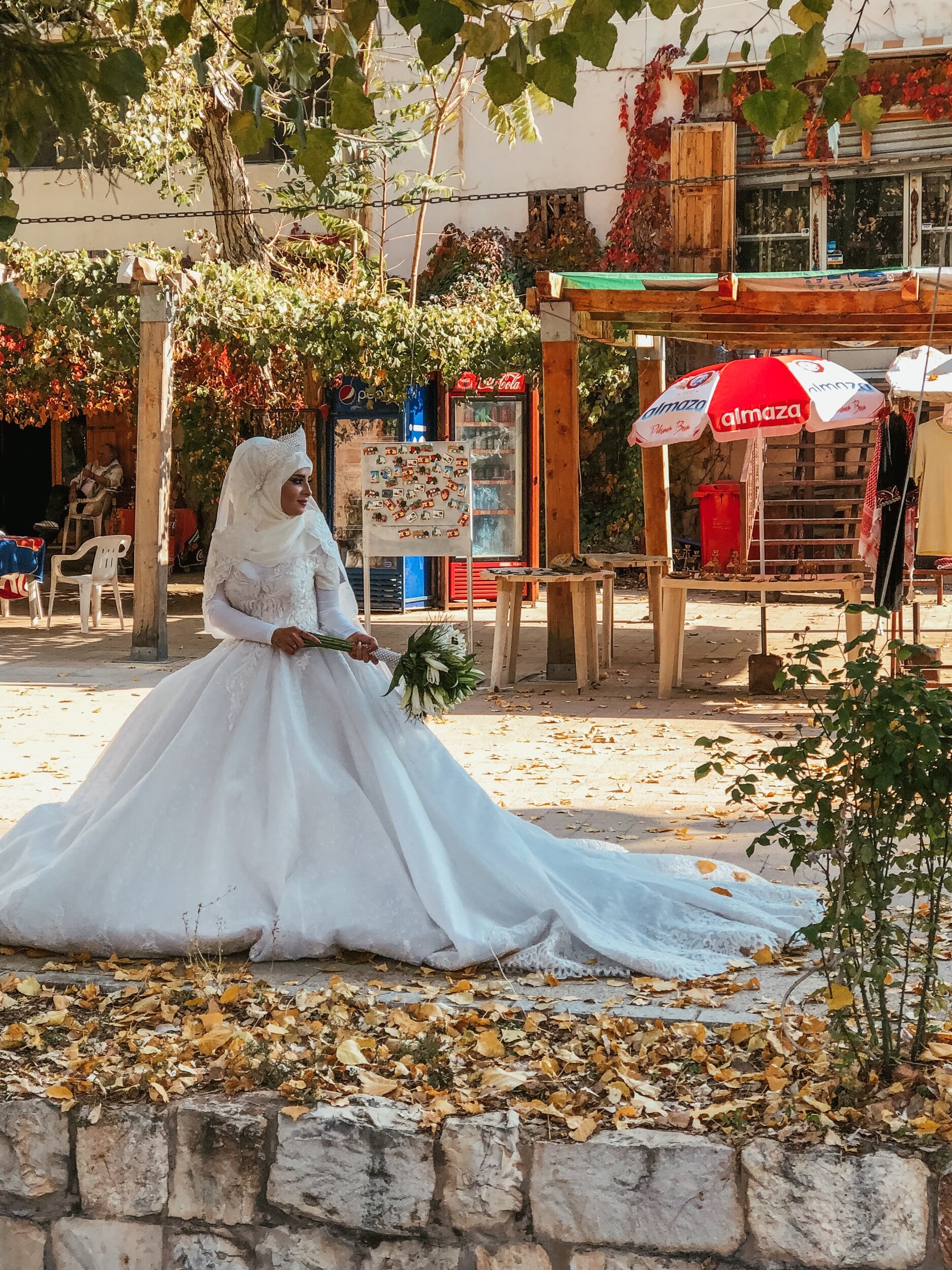 I snuck up on a wedding photoshoot in a more rural part of Lebanon, where woman tend to cover more. They're also a bit more traditional and conservative outside of Beirut.
The best time to visit Lebanon:
I went to Lebanon in early November and the weather was lovely. Not so hot, and cool. The only downside is the days are shorter. I would strongly recommend to visit in the shoulder months when the crowd of tourists are at a minimum. In the summer it's incredibly hot and the tourist sites are quite busy. Spring and Autumn are lovely, mild, and really beautiful bursting with colors. August is the hottest month so beware if you go in the summer for heat and crowds.